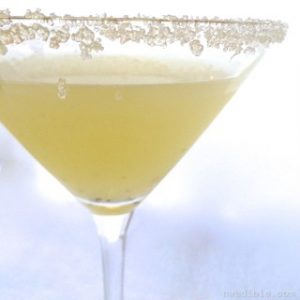 The Sage Brush Cocktail
Yield 1
Ingredients
2-3 large, fresh sage leaves
1/2 teaspoon sugar, plus more for rimming the edge of the cocktail glass
1 lemon wedge
2 ounces gin
2 ounces fresh grapefruit juice
Instructions
Drop the lemon wedge, sugar, and sage leaves in the bottom of a heavy duty cocktail shaker or mason jar. Muddle everything together until the sugar looks dissolved and the sage and lemon are well broken up.
Run a section of grapefruit around the edge of a cocktail glass, then dip the edge of the glass into sugar. Set aside.
Add the gin and grapefruit juice to the shaker or mason jar, then top up with fresh ice. Lid the shaker or mason jar lightly, then shake hard for about 30 seconds.
Strain the cocktail into the prepared glass and serve immediately.
Recipe by Northwest Edible Life at https://nwedible.com/sage-brush/