Happy Labor Day.
Today begins our September series on family preparedness. Over the next month, I'm going to put up information, challenges, and resource lists that will help you become more ready and more resilient in the event of an emergency.
To get started, let's talk about our personal philosophies of preparedness. Preparedness isn't a checklist – although we will go through a few – it's a way of thinking about and responding to potential challenges. I have a certain philosophy of preparedness that will influence everything I share with you this month. Other people who are just as committed to emergency readiness have different philosophies. That's ok. There are a lot of roads to the same destination.
Our first step is to talk about what readiness means to you, what motivates you, what scares you, what your goals are, and what's going to let you sleep soundly at night knowing you've done the best you can to responsibly look after yourself and your loved ones.
I'll show you mine, and then if you want, you can show me yours.
Why I'm Serious About Family Preparedness
A couple years ago there was a windstorm in my town. To set the stage, I live in a climate so mild that you can be very comfortable indoors without any form of heating or cooling for about 7 months out of the year. The other 5 months, you'd be more comfortable if you had a heat source at night, but otherwise healthy people could bundle up and live without one.
In very late August, which is arguably the most pleasant time of the whole year in this area, there was a freak windstorm. The trees were still in leaf, many fell down onto power lines, and thousands of people were left without power for about a day.
Without power. For a day. In late August. In Seattle.
I've experienced more physical hardship completing the paperwork to buy a new car.
For the first hour, the adrenaline kept people going. But after six hours, when the power lines didn't all magically fuse back together, the indignation, recrimination, and aggravation grew louder.
Soon, people had lost their goddamned minds. The Twitter feed to the power company was overwhelmed with accusations and insults about how long it was taking to restore power. Between rounds of Forbidden Island with my family, I scanned Facebook from my fully charged phone and was amused/horrified to see women describing themselves as "having a literal panic attack" because they "can't use their flatiron."
Holy leaping overreaction, people. You know in a real emergency, we're gonna eat the needlessly hysterical ones first, right? Do try to keep it together.
I was already one of those people who kept a flashlight in the kitchen junk drawer, filled up the gas tank at the halfway mark, and kept a big ol' pantry. But watching my town have a histrionic breakdown over an 18 hour power outage convinced me that it was time to get serious about my family's emergency readiness.
I realized that – if at all possible – in an actual emergency:
I never want to have to "run out" to get supplies.
I never want my family's basic comfort or survival to require that we place ourselves in a crowd of scared, panicky people.
That's how it started – a stubborn, almost curmudgeonly, conviction that in the event of an emergency I needed to be able to avoid crowds of people at all costs.
My Philosophy of Preparedness
I'll be honest – I don't really like groups in normal times, and I'm still pretty damn committed to my "don't ever go to the store during the windstorm" approach to readiness. However, as my preparedness has matured, I've come to appreciate the importance of community resilience.
More goals were added to my list:
I want to be in a position to take care of myself, my family, and my loved ones so that we are not a burden for first responders or on emergency services or resources.
I want to be in a position to help my family and neighbors if shit goes sideways.
A bunch of singles, couples and families who are all individually ready to (literally) weather the storm, are even stronger when they act in resilience together.
If anything should make you proud of America, it's the way the people of Houston have come together in common purpose to survive and recover from Hurricane Harvey and the massive flooding it caused. (Go ahead, read this, and try not to cheer/cry.)
Houston has done great. Now just imagine if everyone in Houston had a family evacuation and communication plan, a fast-grab binder storing all their essential documents, a back-up battery for their phone, emergency water, non-perishable food, a little back-up fuel and a 72-hour bag for fast evacuation.
Would that have stopped the damage? Of course not, Harvey was an absolute beast. Houses still would have flooded, stadiums still would have been turned into shelters. But it would have greatly increased the average resilience of the people caught in the storm.
It would have prevented some last-minute, needless panic over empty grocery shelves, out-of-stock bottled water, and gas pump closures.
It would have simplified life for those who needed to evacuate.
It would have made the lives of all the people caught in the secondary effects of the storm – gas shortages, boil notices for water, temporary supply disruptions, road closures, etc. that much easier.
What Preparedness Is (And Isn't)
I see preparedness as the rational, ethical choice to take responsibility for yourself and your family's wellbeing as best you can.
If you have auto insurance on your car, that's preparedness. You're saying: if there's a problem and I get in a car accident, I have secured the resources to help make a difficult time a little easier. If you put money away each month for retirement, or build up a financial buffer so you can replace your water heater when it, inevitably, craps out in February – that's preparedness.
Let's be clear: the Doomsday Preppers like you see on the TV are idiots. In the rare situation when their style of prepping isn't itself idiotic, they're still idiots for going on that show in the first place. (::cough:: OPSEC ::cough::) The vast majority of people who are prepper parodies have some sort of insane "I'll be the phoenix that rises from the ashes" Genesis fantasy.
That's not what I'm about, that's not my philosophy of preparedness, and that's not what you're gonna see this month. Family preparedness does not mean a giant underground bunker, cases and cases of ammo and a year of freeze-dried lasagna. It also does not mean acting out of fear, panic, or paranoia.
Individual and family preparedness is being a grown-up. It's looking at reasonable and foreseeable risks, and putting resources in place now to help mitigate those risks. Those resources – including gear, skills, community engagement, and knowledge – will help you sleep better at night knowing that if you are caught up in an emergency, you've done everything reasonable to assure your family's resilience.
Today's challenge will help you define your personal philosophy of preparedness, goals, areas of concern, and areas of motivation.
Today's Preparedness 101 Challenge
Think about and complete the following sentences. You can use the comments section below (although be sensitive to what you disclose publicly if you do), you can answer these questions privately (download a PDF of the questions here), or write up a blog post and share a link below. Where you answer doesn't matter. The important thing is to think carefully and clearly about your answers.
There are no right or wrong answers! Your personal philosophy of preparedness doesn't have to be the same as mine. What's important is that you get thoughtful about your own situation, family, and ethical responsibility to your loved ones.
1. Individual or family preparedness is: _________________________ .
2. When I think about a natural disaster* hitting my town, I feel: _________________________ because _________________________ .
(*Major earthquake, hurricane, tornado, ice storm, wind storm, etc. Select a natural disaster likely to impact your region.)
3. When I think about the news coverage of disasters or threats*, I feel:  _________________________ because_________________________.
(*Hurricanes Katrina or Harvey, the ebola or zika viruses, The September 11th attacks, the 2011 Tōhoku earthquake and tsunami in Japan, the ongoing North Korean nuclear program, etc. Think both about your reaction to the general coverage of these kinds of situations, and to your response to specific threats.)
4. When I think about personal, regional, or large scale emergencies, the scenarios that make me the most nervous are:  _________________________ .
5. The three places I spend the most time are: _________________________ . The emergency readiness of each of those places is: _________________________ .
6. If my home lost power for 72 hours, I would: _________________________ .
7. If I had to leave my home with 10 minutes warning due to a sudden emergency such as a chemical spill or a fast-moving fire, I would: _________________________ .
8. If I was trapped in my car for 24 hours due to a storm, flood, or road closure, I would: _________________________ .
9. If I was unable to get groceries for 14 days due to supply chain and transportation disruptions, I would: _________________________ .
10. If I lost my primary source of income for 60 days, I would: _________________________ .
11. If a major emergency hit me or my family, I know I could count on help from: _________________________ .  If there was a major emergency, these people could count on me for help: _________________________ .
12. I am responsible for the following people* and animals:  _________________________ .
(*Don't forget to put your own name on this list.)
13. My additional thoughts about emergency preparedness are: _________________________ .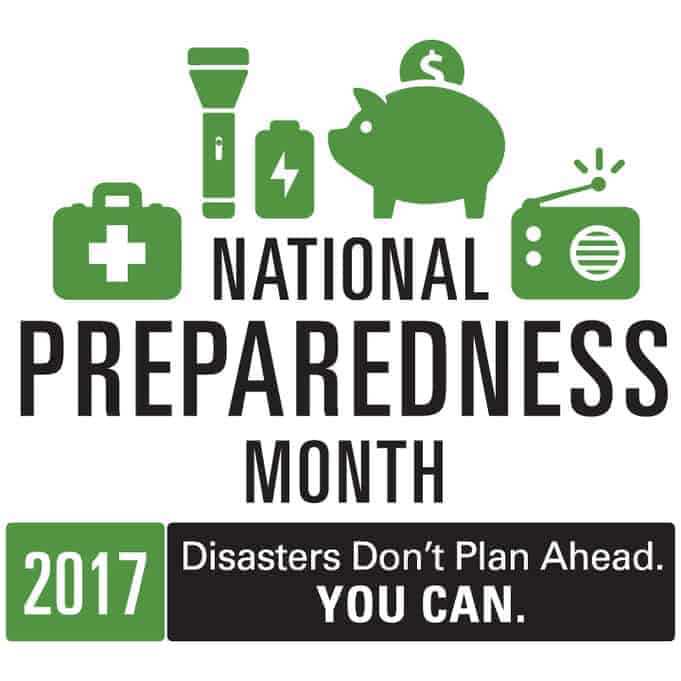 8