As you may have heard through the Facebook page, I adopted a pair of chickens on Wednesday. As little as a week ago, the plan had been to hold off on chickens until next spring to give us time to finalize our mini-orchard and the gobs of other things around the ol' homestead.
And then we found out Nick's job wasn't as secure as we had assumed and then my sister and brother-in-law said we could have their coop and enclosed run and all the feeder/waterer stuff for free because they weren't doing chickens this year.
Suddenly squeezing chickens onto this springs To Do List seemed to make more sense. We were contemplating what chicks to get (Buff Orpingtons were our frontrunners) and had ordered our copy of Storey's Guide to Raising Chickens (The Chicken Bible, we were told repeatedly) in anticipation of a gradual, book-assisted learning curve that would result in cute fuzzy chicklets sometime in late April.
And then my friend Fruit Lady came over with her latest find: a Craigslist ad for a 10 month old Buff Orpington hen from a guy who was downsizing his flock. While I deferred and hesitated, Stacy just called the chicken owner and handed the phone off to me. I got the details, and talked him into parting with another chicken, an older but still laying Barred Rock, because I didn't want the Buff to get lonely.
We were in the car within the hour on our Great Chicken Adventure.
The guy who sold me the hens was incredible. He keeps a small chicken flock and rabbits. Check out what he has built, it looks like a petting zoo: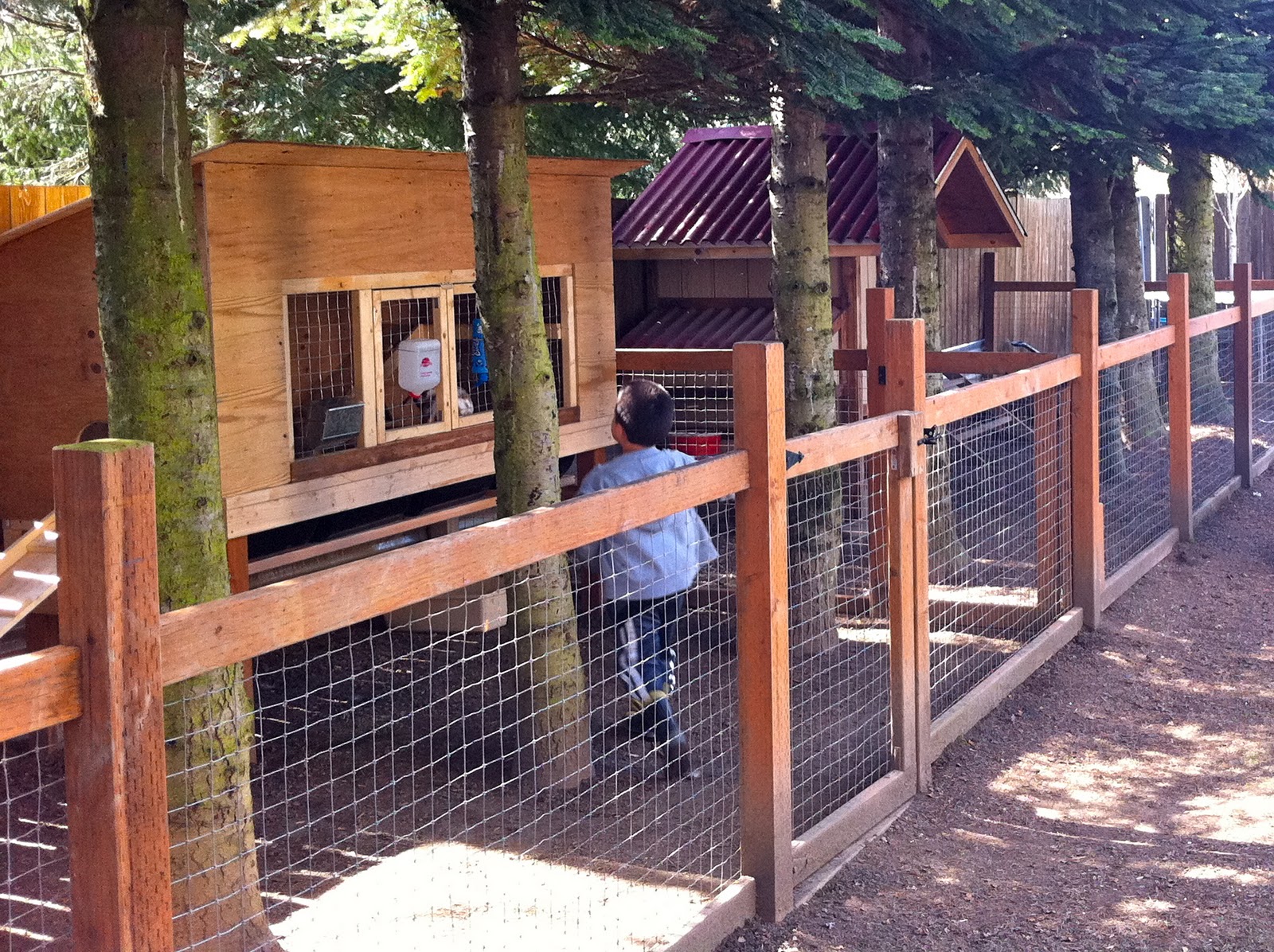 Here's his coop. The roosting poles inside are birch branches. Chicken palace! And it was so clean – no smell at all.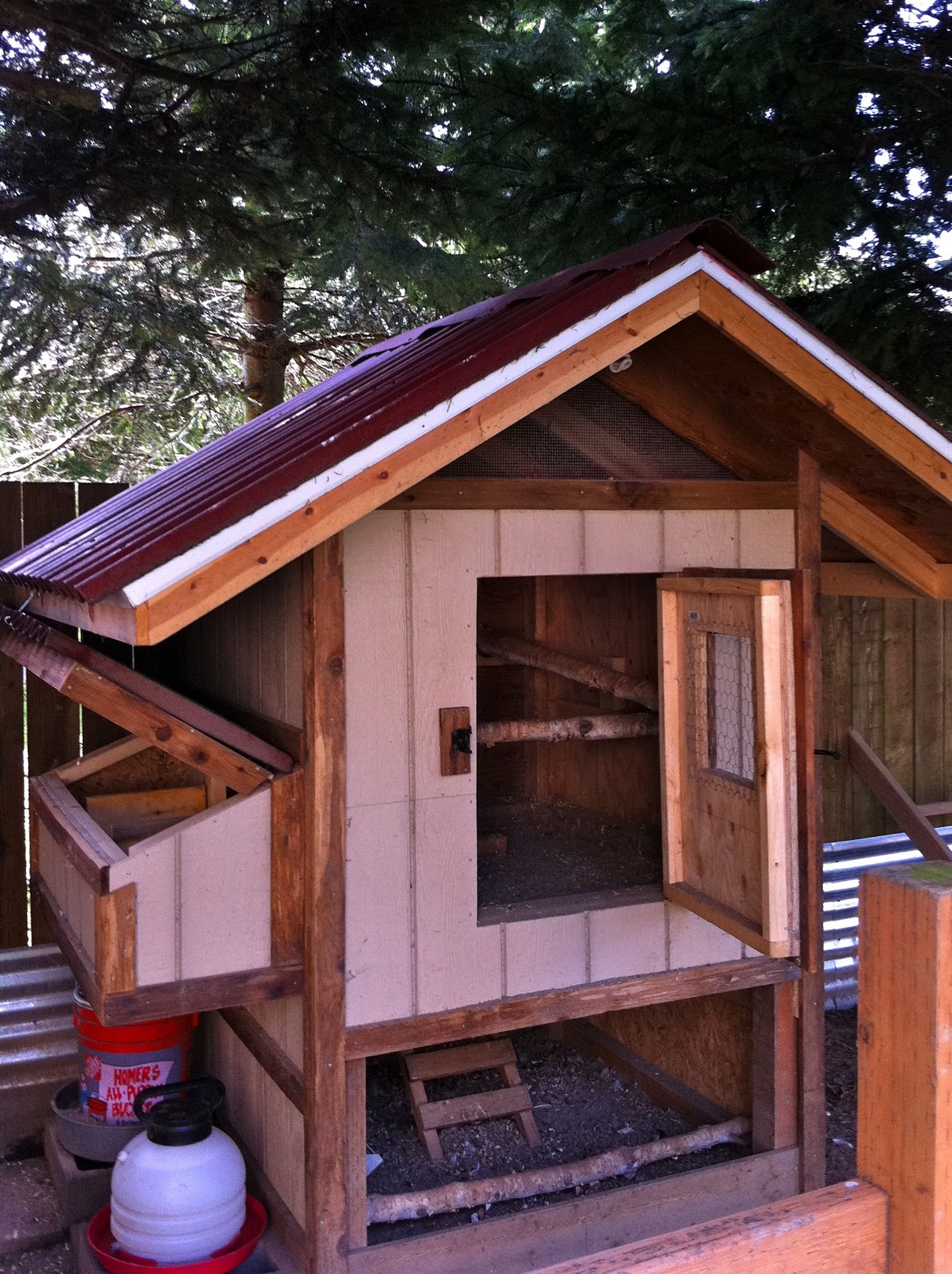 Here I am with my new Buff!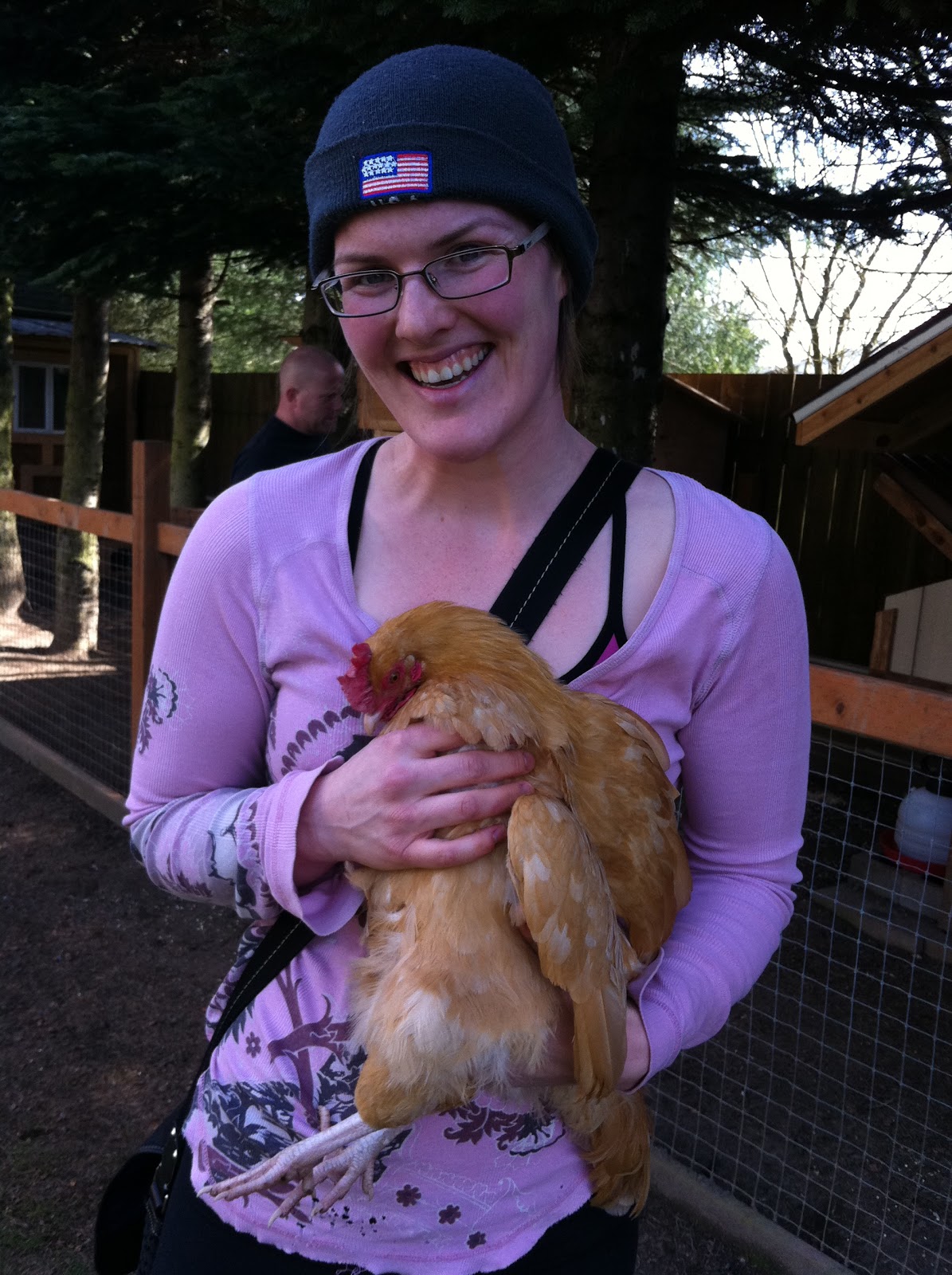 We brought the Barred Rock and the Buff home in the old cat carrier. They looked cozy in there but seemed just fine for the ride. Hey, if they were factory birds we'd have crammed 4 more of them in the cage!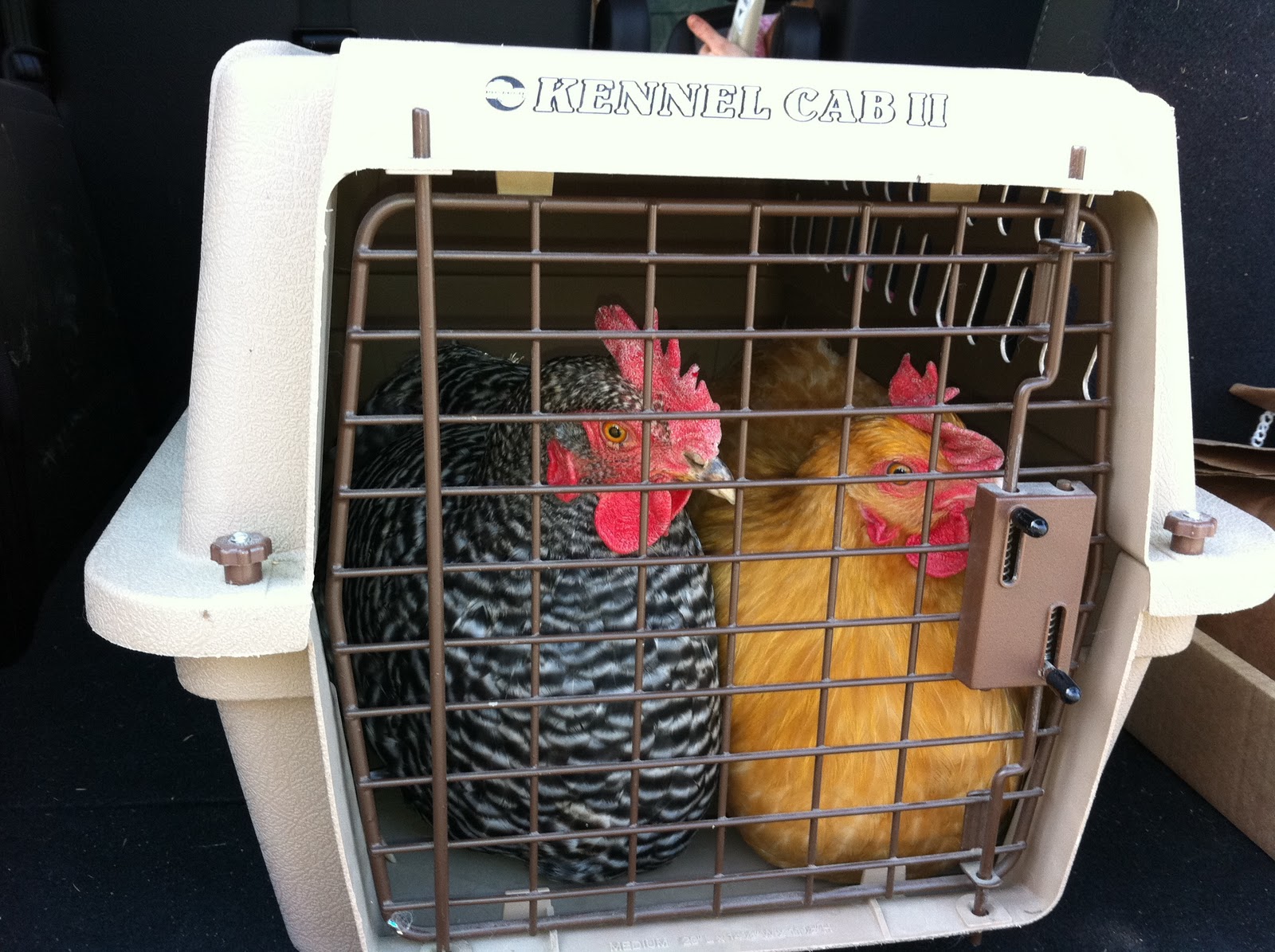 Stacy helped me with a mad-dash conversion of the greenhouse into a temporary chicken holding area. I had 20 minutes before I had to pick up my daughter off the bus and get to work, so we worked with found objects around the yard. The girls seemed very happy with the weeds and frisee in the greenhouse beds.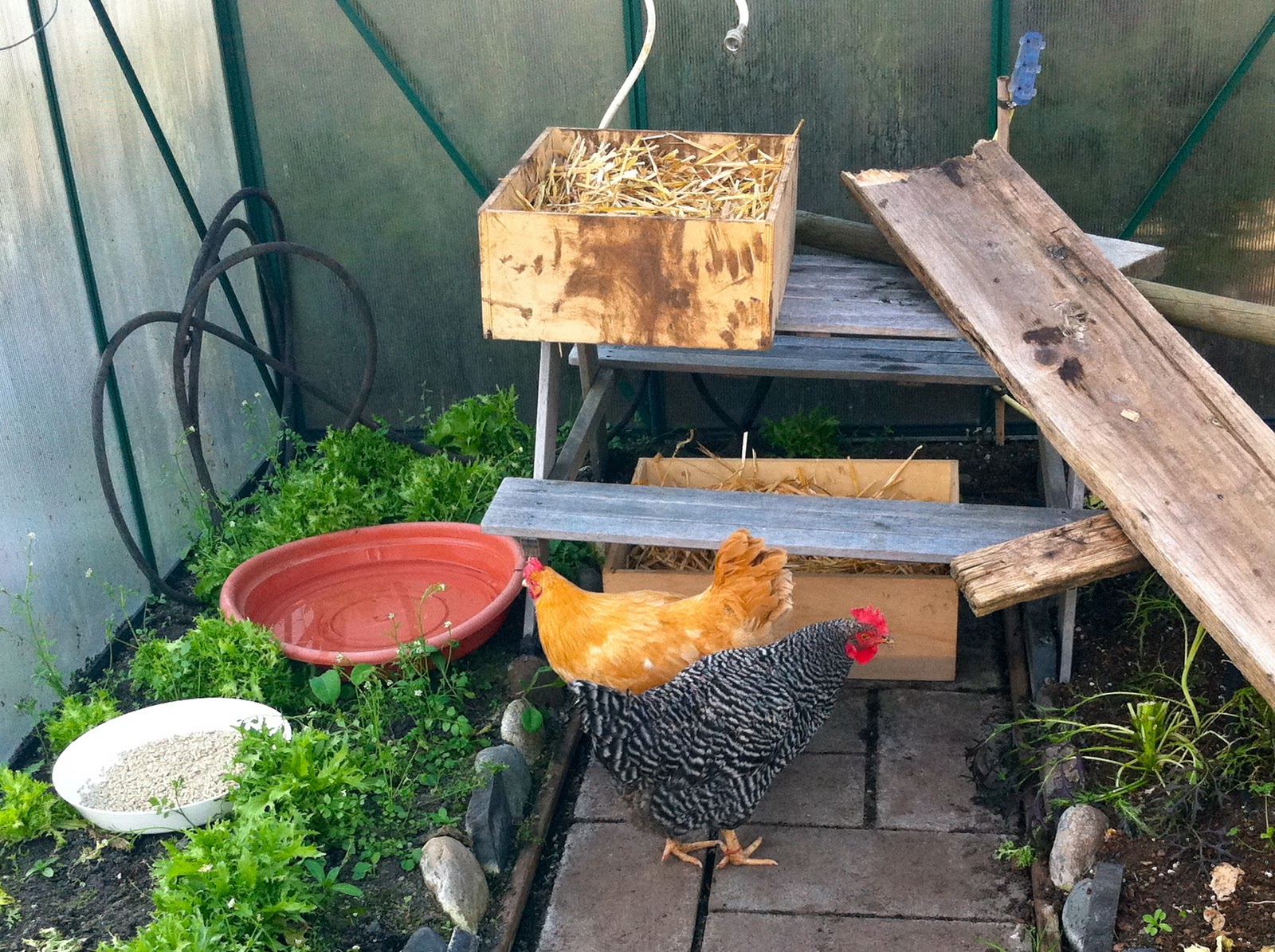 They settled in just fine. My daughter has named the Buff 'Cheddarball' and the Barred Rock 'Zebra'.
And the next morning when I went out to change their water, look what I found! There was another one, too, actually, but it was cracked and the shell was really thin. I got them both out of there asap, the first for me to have for breakfast and the second so the chickens couldn't try it for breakfast.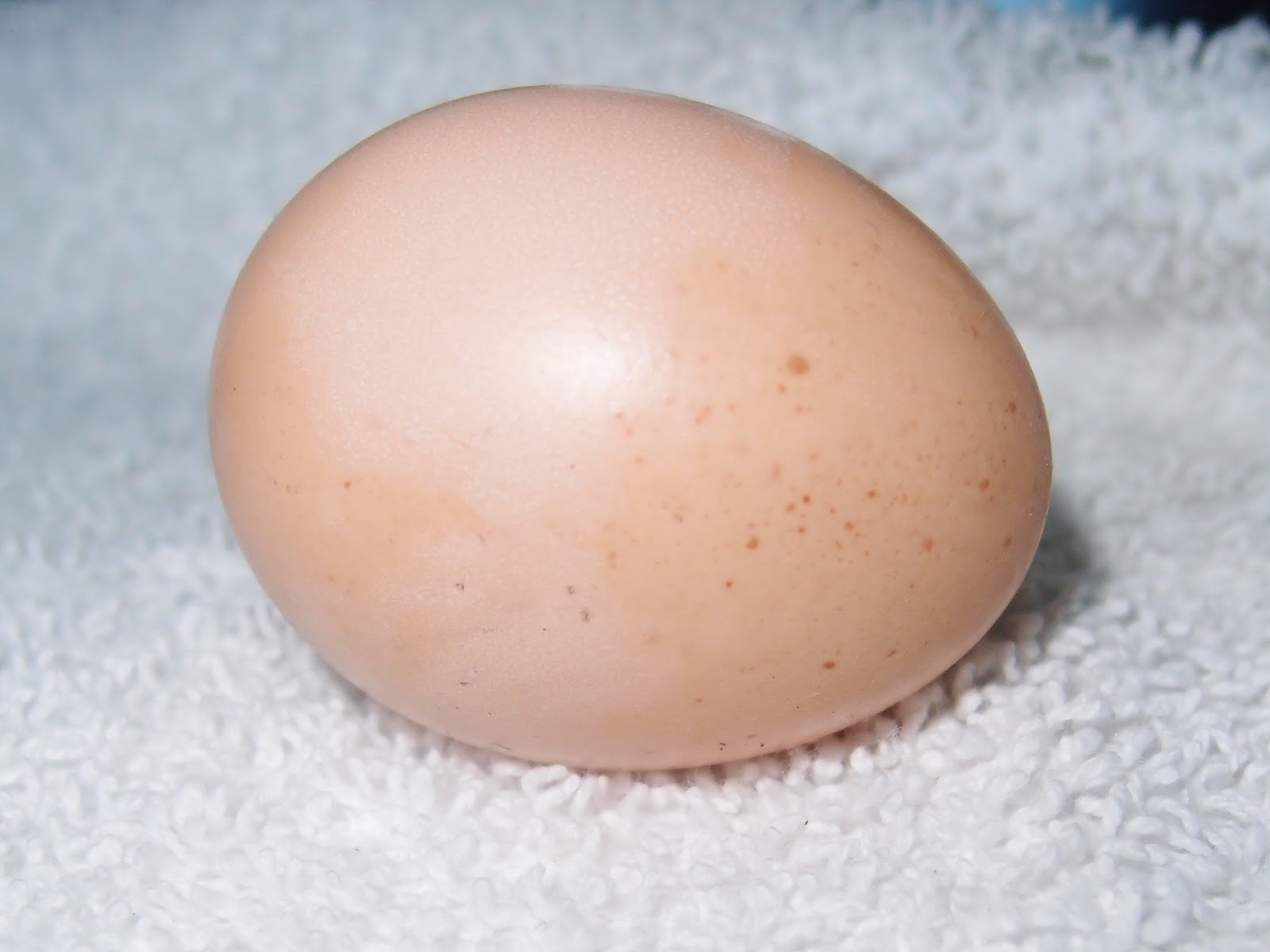 Nom, nom, nom! That white basically didn't spread. Now that's a fresh egg.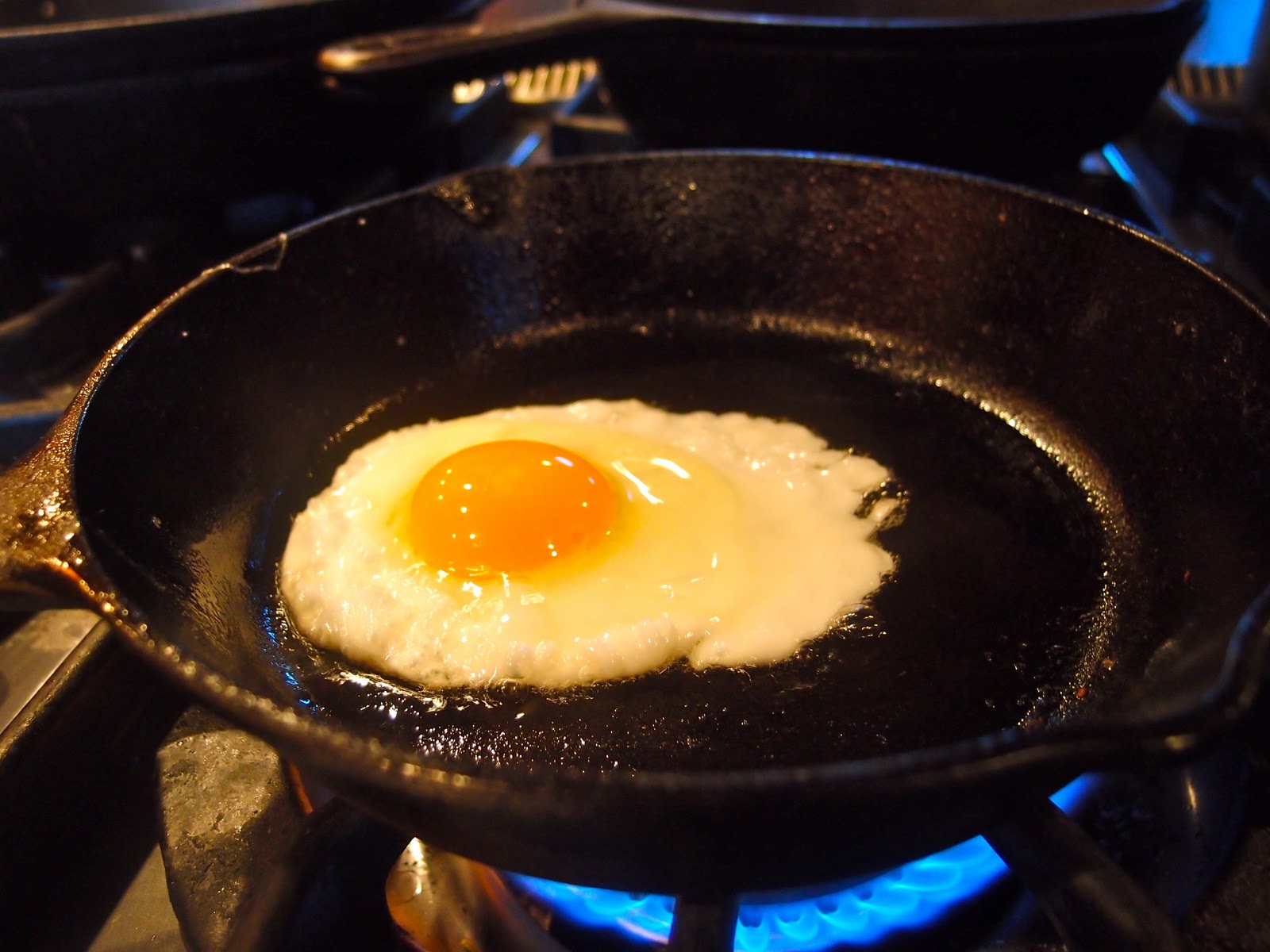 Ok, I love my chickens. They've already rid my greenhouse of grubs and weeds. They've already given me breakfast. They seems pretty easy going, though the Buff is kind of a bagawker whenever I come around to check on them. I'm hoping that settles down as she gets settled in her new home and gets used to us.
But since I'm new to chickens, I would love some reader advice on how to keep them happy and healthy.
Do you have chickens? Talk to me about breed, temperament and egg production. Although we initially really wanted the Buff Orpington and got the Barred Rock basically to keep the Buff company, I've totally fallen for Zebra. She's mellow and gorgeous! She even lets us pet her.
I would also love coop advice: I am thrilled to be getting the free coop, but most of the designs I see have  the coop portion elevated with a run underneath. How would you modify the above coop and run to best suit chickens? Keep in mind we don't want to spend a huge amount this year. I'm thinking maybe I can elevate the coop over the run and build a separate cantilevered nesting box deal out one side of the coop, so the chickens have more dedicated roosting and nesting areas. Thoughts?
Anything else I should know about chickens? I know about BackyardChickens.com. Any other great sites or resources you guys recommend?
I'm so excited about my chickens! Can you tell?
1