On of the great joys of my recent Life Changing Magic of Tidying Up experience was learning how to fold socks. Yes, I know what you are thinking: "What a sad life that chick must have if folding socks bring her joy." But just wait! When you see how I fold my socks now, you might become a happy-sock-folding convert too.
Before I listened to Marie Kondo, my favorite tiny tidying tirant, I never thought about socks. KonMari, on the other hand, thinks a good deal about socks. In her book she bemoans the poor knobby-kneed school girls with slumpy, baggy, stretched out socks. She is positively horrified by one client who actually knots her socks together. Any tugging or balling or stretching of socks is a criminal abuse in the Kondo-verse.

So, sufficiently chastened, I tried to fold my socks. I don't know if the print edition of Life Changing Magic gives specific illustrations for sock folding, but the audio book  made it sound like you just folded them in half, then in half again.
Well, that didn't work for me.
Socks I tried to simply fold into quarters (1) unfolded of their own accord and (2) did not stand up in the sock drawer. One or two opens of the drawer and my socks were right back to their original loosey-goosey state.
Luckily, I found a solution: sock origami!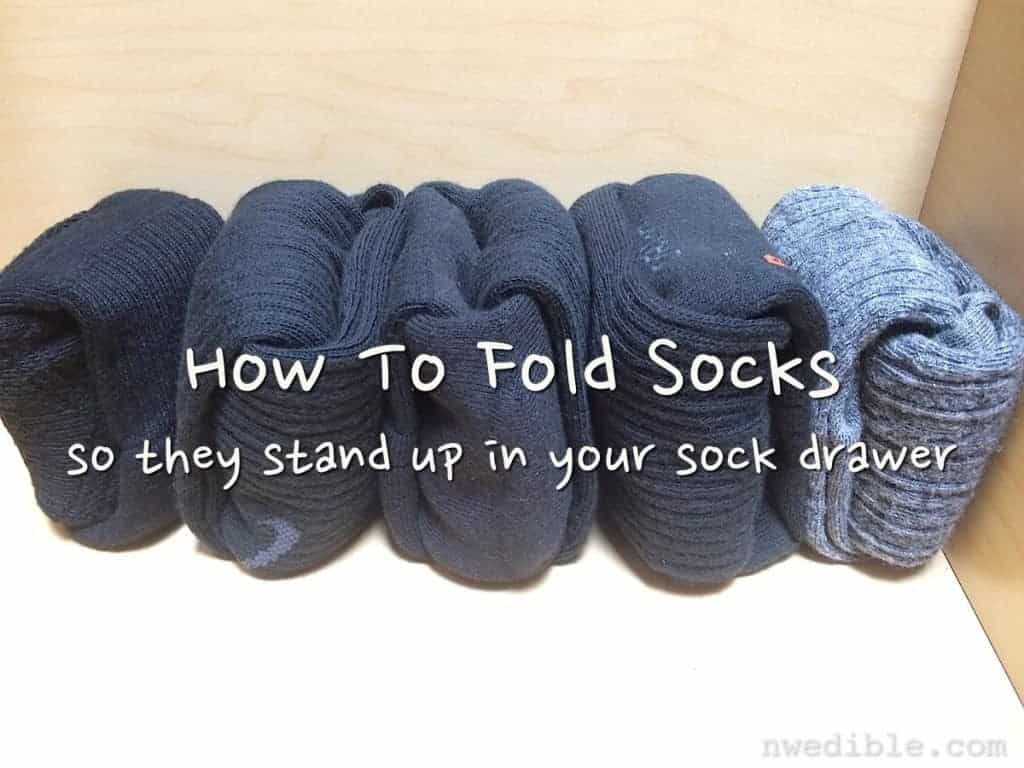 This technique is awesome, and creates tidy little sock squares that stand up on their own. Your socks will stay well mated with this technique. I can't really explain it, so I made a video to show how I fold my socks now.
Hope you like it!
345