The typical urban homesteading wish list for animals looks like this: chickens, meat rabbits, bees, milk goats.
Well, I have the chickens and a few ducks. But the one animal I really covet? Scottish Highland Cattle. Look at them. Just look at them! Have you ever seen a more adorable bovine?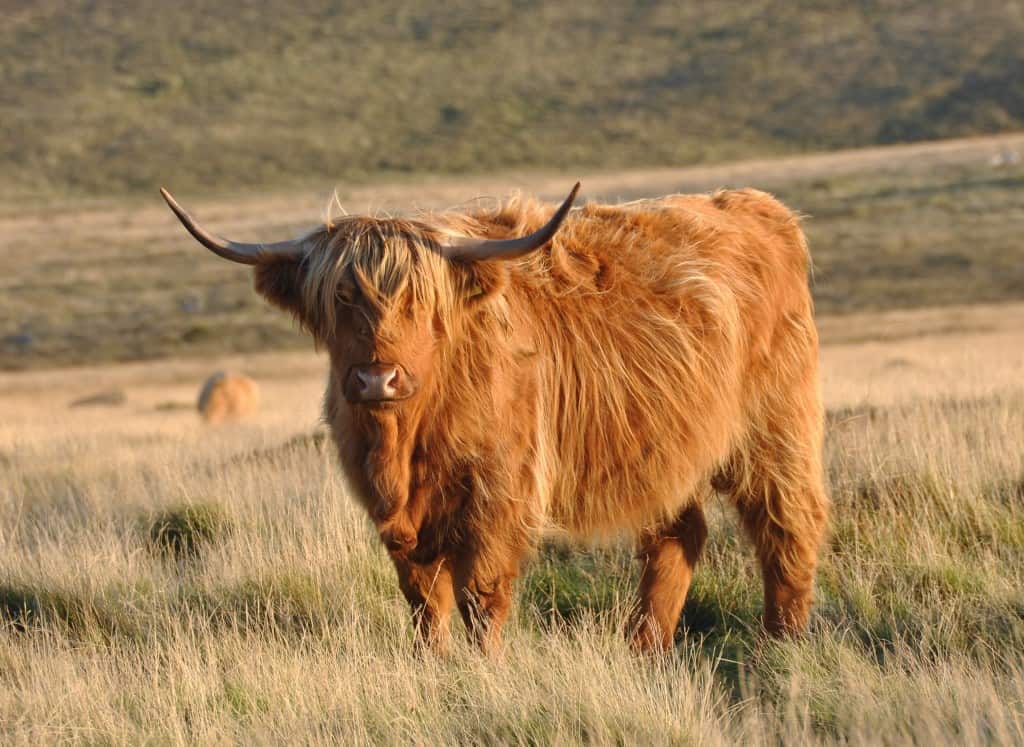 Image by Nilfanion (own work) CC BY-SA 3.0 or GFDL, via Wikimedia Commons
And the babies? Squee! They are like a labradoodle in cow form. How can anyone not want a baker's dozen of those?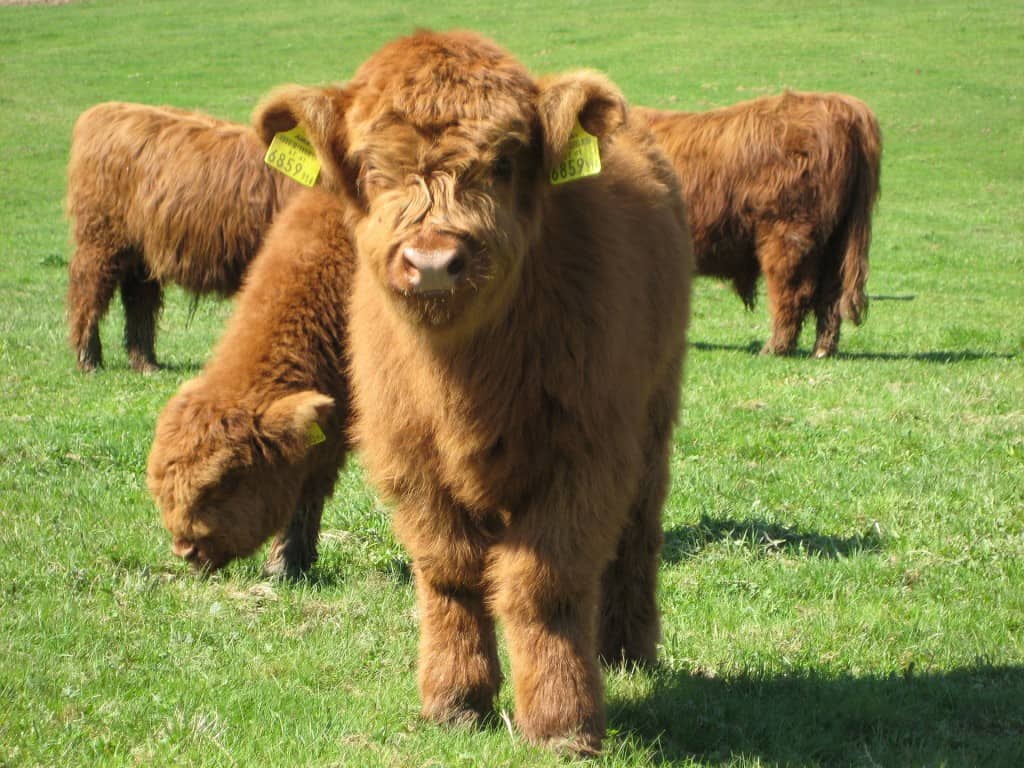 Image by Aconcagua (own work), CC BY-SA 3.0, via Wikimedia Commons
Now I will admit that I am predisposed to like anything with shaggy, red, curly hair. You may notice that the Scottish Highland Cattle totally match my adorable, redheaded husband.
Look, here we are in Scotland. Nick with a Scottish Highland would be like that ad where dogs look exactly like their owners, right?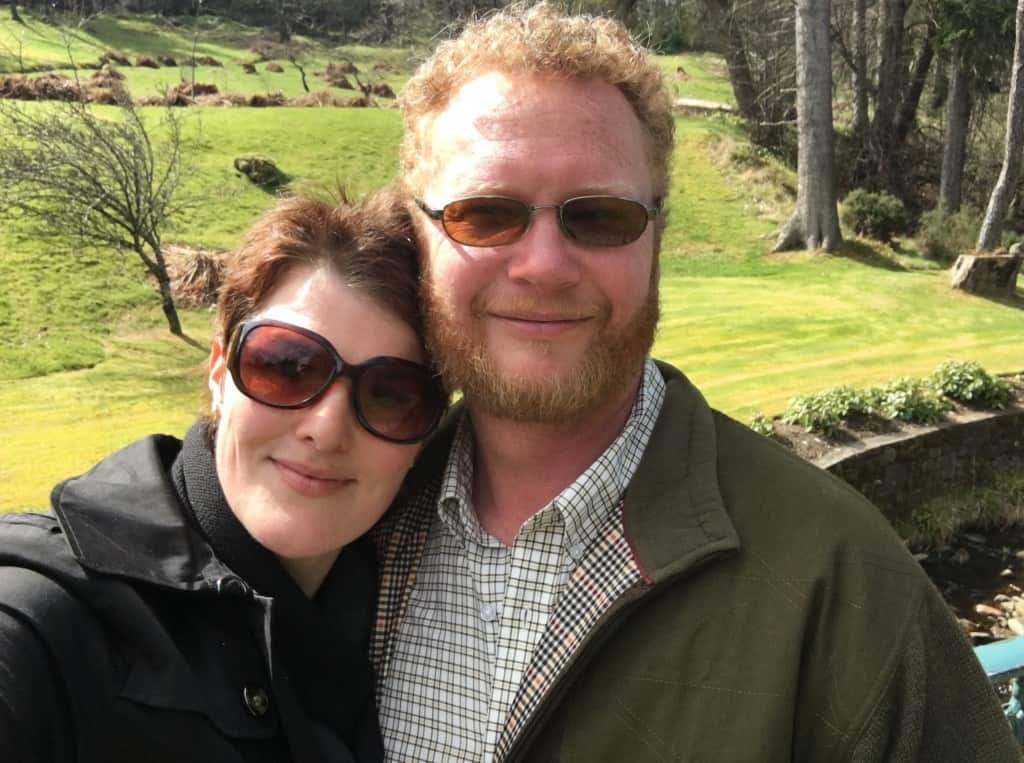 Although Highlands are a rare breed, interest and marketability around the globe has ensured a stable population and the breed isn't considered immediately threatened.
The Livestock Conservancy lists, essentially, bureaucratic homogenization as the greatest threat to Highlands:
The European Union has issued directives requiring that all livestock herdbooks in member countries…be accorded recognition by herdbooks in other member countries. Many European herdbooks…will register animals with as little as three-fourths pure breeding as purebreds. If E.U. directives force the British studbook to become open to crossbred Highland cattle from Europe, then the consistency and purity of the breed will be reduced. The United States and Canada, whose closed herdbooks remain outside the jurisdiction of the E.U., may soon be the best reservoir of purebred Highland genetics in the world.
Since the UK recently triggered Article 50 to leave the European Union, the breeding lines of Highland Cattle in Scotland itself, and whatever herds might be maintained in England, Wales and Northern Ireland, will presumably be easier to preserve. That is, if an independant Scotland doesn't try to join back up with the EU. In any event, what a fascinating lens through which to view modern geopolitics: possible impacts on the genetics of my favorite cattle breed.
Scottish Highland Cattle aren't just a pretty face. As you'd expect, they're a hardy, stocky, medium-size breed that does exceptionally well in cold, wet climates.
According to the interwebs, Scottish Highlands are competent, easy mothers, and develop beautifully on less than ideal pasture. In fact, because Highlands munch down pest plants as well as grass and don't overly compact soil, they are particularly good for pasture improvement and regeneration.
Highlands give high-butterfat milk, and – if you manage not to adopt every single one as a pet – delicious, low-cholesterol meat. In Scotland we had the opportunity to…uh…taste test my favorite livestock animal, and the meat is incredible. Although to be fair, we found all Scottish beef (Scottish food in general, believe it or not) to be several notches above U.S. conventionally raised beef. (It's the grass.)
And if all that isn't enough to convince you, the breed has a permanent residence at Balmoral Castle, the residence for the Queen of England when she is in Scotland. So basically they are cow royalty.
So it's settled. Scottish Highland Cattle are the perfect livestock animal.
If I ever went full-on farmer, I'd like to buy land in the Scottish Highlands and raise Scottish Highland Cattle. At the end of the day I'd drink Scottish Whisky and learn to play Scottish Bagpipes.
I'd slowly pick up a Scottish accent, and – if I studied very hard for many years – one day I might even be able to understand Glaswegian. In my spare time I would stack Scottish rocks up around my properly and yell, "Occupy the Antonine Wall!" very loudly.
It would be glorious.
9