A few years ago I met photographer and author Lori Eanes when she came to take pictures of my garden for a book she was doing. The book is called Backyard Roots: Lessons on Living Simply From 35 Urban Farmers, and it's a highly visual exploration of urban farms up and down the west coast from Vancouver to San Francisco.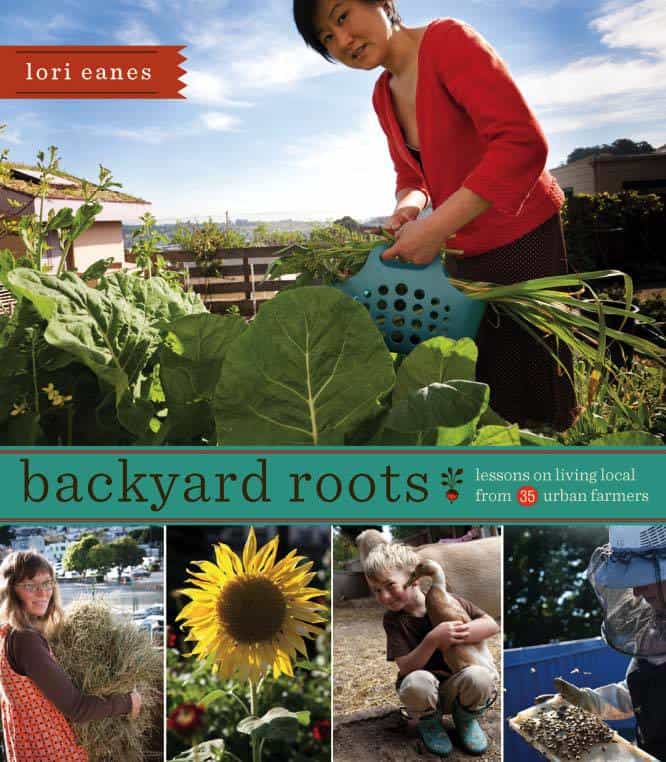 Thirty-five urban homesteaders are featured, and through their stories and the photos and descriptions of their set-ups the book covers the full range of urban farming activities.
The farmers in Backyard Roots pluck vegetables from their raised beds or permaculture food forests or rooftops gardens. Greens and herbs are foraged, ornamental public trees are covertly converted into fruit-bearers through guerrilla grafting, fresh exotic mushrooms are grown for farmers markets and restaurants. People share their focus on self-sustainability or work to bring together a larger community. There are kids and critters in the mix: toddlers and teenagers, chickens, goats, ducks, fish, and bees.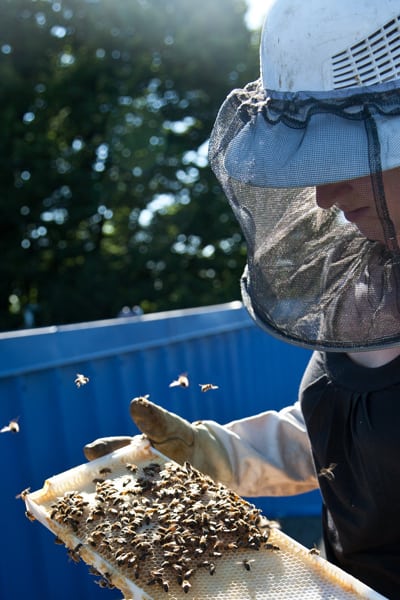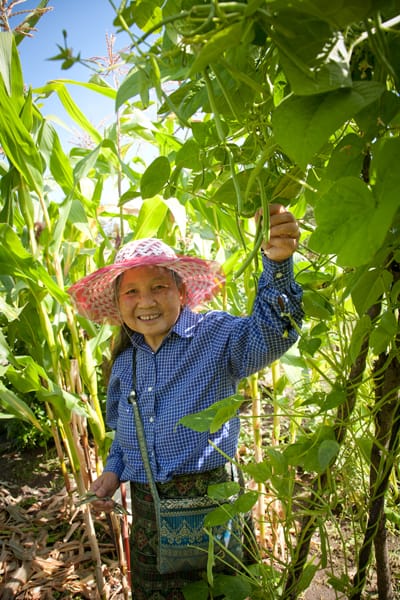 I'm in there too, with my kids and my Felcos and my greenhouse full of cucumbers and my advice to think like a plant. It's a trip to see yourself in a book (I hadn't cut my hair in eighteen months, and you can tell!), but it's been wonderful to read through all the stories, and to show my kids pictures of other families doing the same kind of thing we're doing.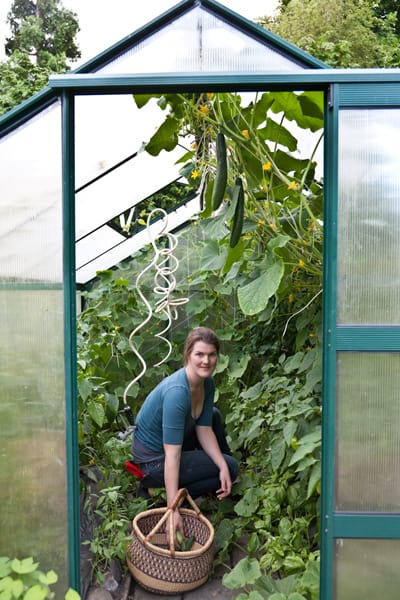 My daughter! Whoot-whoot!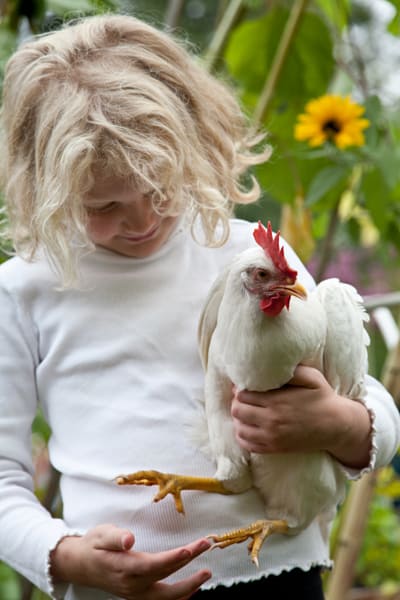 Backyard Roots gives a stong visual tour of what it is to be a west-coast urban farmer. It is a fabulous work for inspiration that really captures the diversity of weirdos like me (and maybe you?) who think that ripping up lawn to grow veggies or graze farm animals is a great idea – even in the city.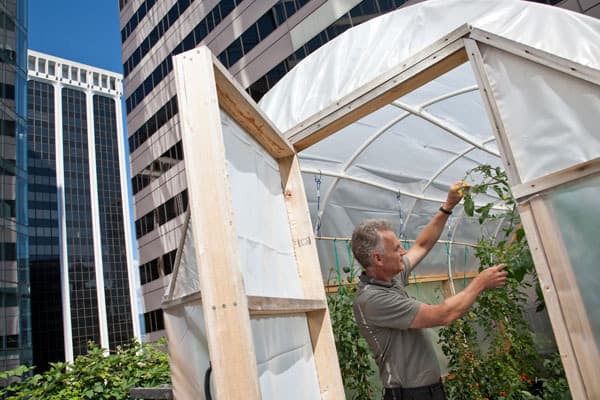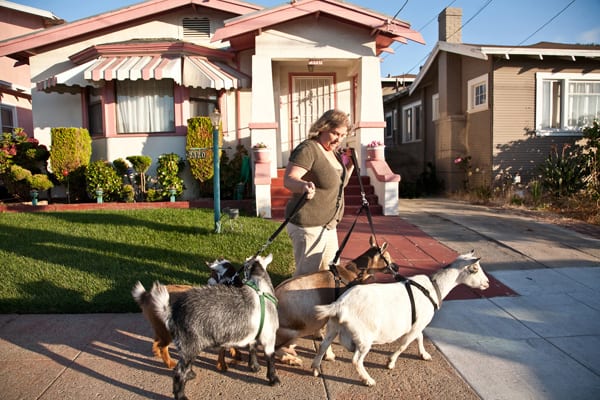 Get Your Own Copy of Backyard Roots – Free!
Skipstone Press, the publishing house of Backyard Roots, is giving away a copy of Backyard Roots to three lucky NWEdible readers.
To enter to win, leave a comment on this blog post telling me what kind of urban (or rural!) homestead activity you find most inspiring, and what activity you find most intimidating. I am, personally, very intimidated by anything having to do with animals that lactate. I'll take poultry and bees any day, and leave the goats and mini-cows to other, braver urban farmers.
Contest will close Friday, November 29th at 8 pm PST. The three winners will be contacted by email. Open to US and Canadian residents only due to shipping. Best of luck everyone!
Image Credit: All images featured in this post are copyright Lori Eanes. Used with permission.
0