Like most everyone with a pulse, I love crispy, high-fat food. I also like a good honest hot oil burn on my forearm, so deep frying should be right up my alley. But because of the hot aerosolized fat that goes everywhere, the 7 or 8 bowls it usually takes and the cup or more of fat that's required, it's a real pain in the ass to fry at home.
Which is why I save deep frying for special occasions.
This cauliflower, the first true white cauli of the year, was absolutely a special occasion. Stripped of its wrapper leaves, it was two pounds of snowy perfection and without a doubt the nicest cauliflower I'd ever grown. (Note to self: from now on, overwintering is really the way to go with cauliflower. Stop trying to grow them as a short-season crop.)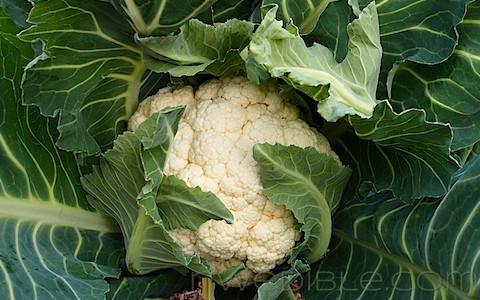 After the requisite brassica goofball shots I got down to business converting one of the lowest-cal diet-friendly foods around into something that could give any classic pub appetizer a run for its junk-food money.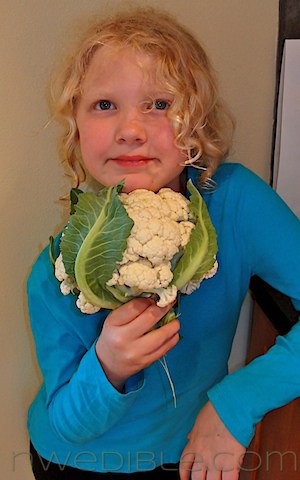 Ginger Breadcrumb Cauliflower with Sriracha Dipping Sauce
Adapted from Bang Bang Cauliflower at That's So Michelle

Serves Only Me Get Your Own Damn Spicy Cauliflower 2-4 as an appetizer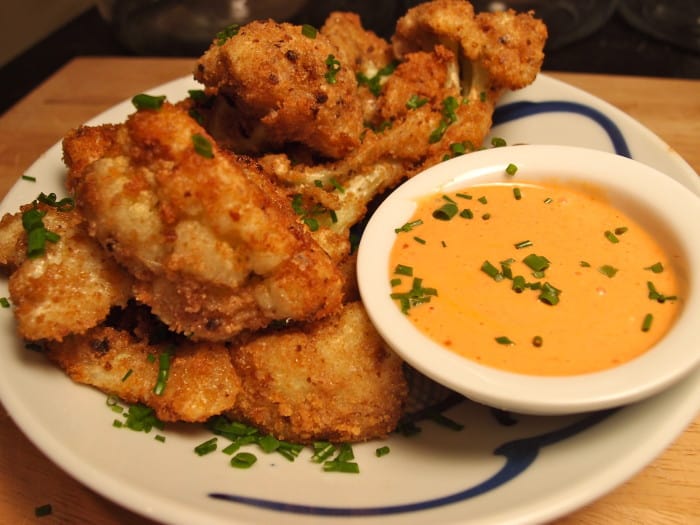 Ginger Breadcrumb Cauliflower
1 pound cauliflower, about 1 medium or ½ large cauliflower.
¼ cup cornstarch
3 egg whites
1 cup fine, fresh breadcrumbs from whole wheat bread
1 teaspoon ground ginger
1 teaspoon salt
1-2 cups high-heat cooking fat depending on the shape and size of your frying skillet. You want at least 1 inch of fat in the skillet. I used ½ cup coconut oil and ½ cup lard. Go with what your ethics, pantry and cardiologist allow.
Chives, for garnish
Sriracha Dipping Sauce
¼ cup mayonnaise
¼ cup Sriracha hot chili sauce
1 tablespoon rice vinegar
1 tablespoons honey
Directions
For the Sriracha Dipping Sauce, combine all ingredients and set aside.
For the Ginger Breadcrumb Cauliflower, cut cauliflower into large bite-size florets.
Have cornstarch ready in a medium bowl. Lightly whisk egg whites in a medium bowl for 20-30 seconds, just to break up egg whites. Mix breadcrumbs with ginger and salt in a medium bowl.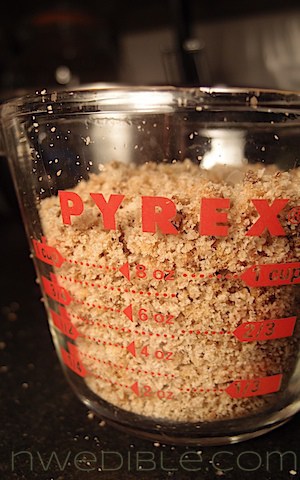 Assemble a three-stage-breading station by setting up the three medium bowls in a row. From left to right they should contain the cornstarch, egg whites and breadcrumbs. If you are left handed, reverse the directionality.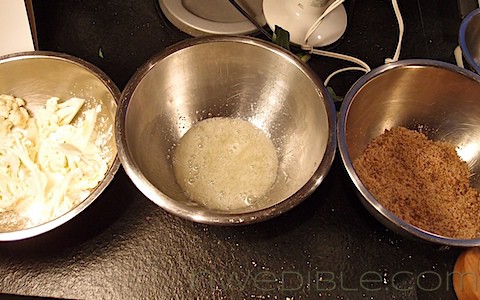 Bread the cauliflower by lightly tossing a few florets at a time in the cornstarch. Tap off any excess and transfer the florets to the egg white. Coat thoroughly, shake off any excess egg white and transfer the florets to the breadcrumbs. Toss the florets in the breadcrumbs to uniformly coat. Set each floret aside on a sheetpan when it has been breaded.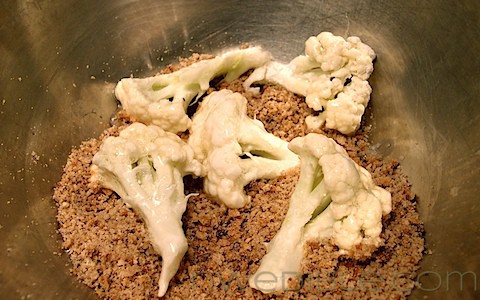 While you are breading the florets, preheat your fat of choice in a skillet, deep frying pan or wok (my preferred frying vessel). You want the fat at 350-375 degrees.
When all the cauliflower is breaded, fry the florets in stages, a few pieces at a time, turning them if necessary to uniformly brown and crisp all sides. When the florets are golden and crispy and tender all the way through, remove to a sheetpan to drain while the remainder of the cauliflower is fried.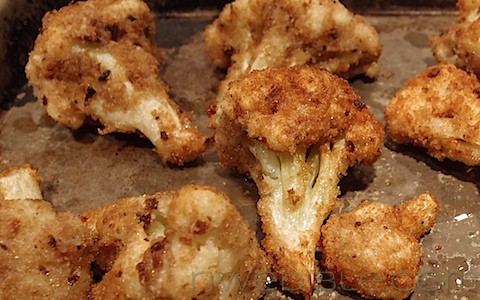 Serve cauliflower hot with the spicy dipping sauce to the side. Garnish with chopped chives.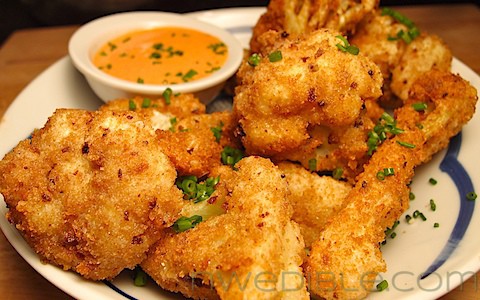 1