I've had a few readers ask for coop updates since we switched the area under the rooting bars from straw to sand. Ask and ye shall receive.
Sand Bed Update
The sand bed under the roosting bars is working out very well. The sand works like kitty litter and dries the chicken poop out. There is no smell at all associated with the sand bed, even when a few days or more pass between clean-outs.
At first I wasn't sure the rake I was using would do the trick because it seems to break up poop clumps more than a litter-box style scoop would. After a few days of not getting every tiny piece of poop out of the sand bed I kinda shrugged my shoulders and said, "Meh. Good enough." And so it has been.
Maintenance on the sand bed is about as easy as I'd predicted.
Here it is, after many days (ahem….weeks?) without a good cleaning. Actually, this doesn't look that bad but I really have no idea when I last cleaned the coop so it must have been awhile.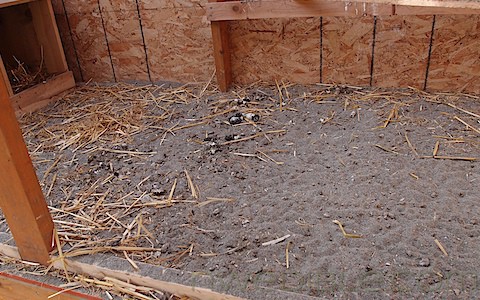 Here it is after exactly 30 seconds of methodical raking. Yes, I timed myself cleaning out chicken shit because that's how I roll when it comes to procuring info for my awesome readers.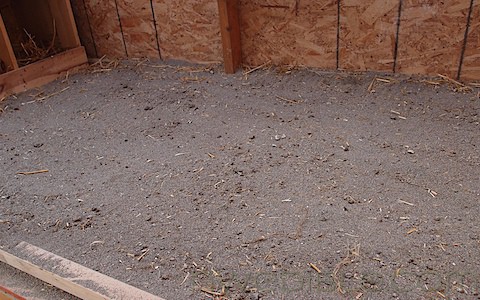 The poop and whatever attached sand is clinging to it is swept down to the run.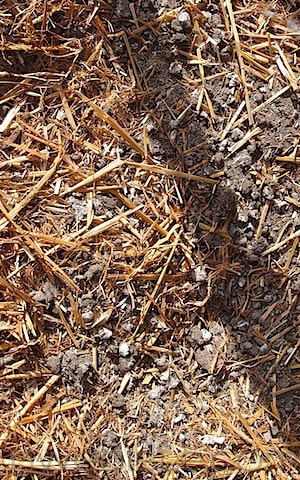 I make a point to swipe some clean-ish straw from the run over the poop, but for the most part the chickens take care of turning and aerating the bedding just fine without my help.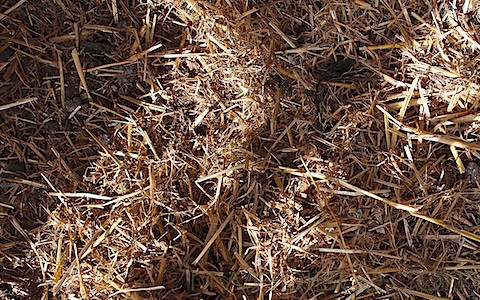 Verdict
The biggest up-side to the Sand Bed is that the eggs are consistently cleaner than they had been with a straw bed. I think this is because the poop dries out so quickly and is less likely to be tracked into the nesting boxes on little chicken feet.
The deep-litter in the run continues to supply huge amounts of chicken-created compost which gets used around the garden for mulch and new bed creation. I would be loathe to give up the bulky compost benefit of a deep-litter coop, so for me this hybrid system is working extremely well.
I'm happy we switched and would recommend a sand bed-deep litter combo coop management system to others with a similar coop set-up to ours.
Anyone else going for a hybrid coop-management system?
17