I saw a photo on Facebook yesterday of an outdoor tic-tac-toe board with stone markers. It was so adorable, and so totally do-able that I immediately ran outside to make my own garden tic-tac-toe game.
This project was super fast and easy, required only stuff I already had kicking around, and the kids love it.
Gather together:
a can of dark spray paint
white acrylic paint and a small paintbrush
10 or 12 smooth, flat stones
9 square tiles (mine were 6″ x 6″ slate tiles left over from our kitchen backsplash) or thin stone pavers.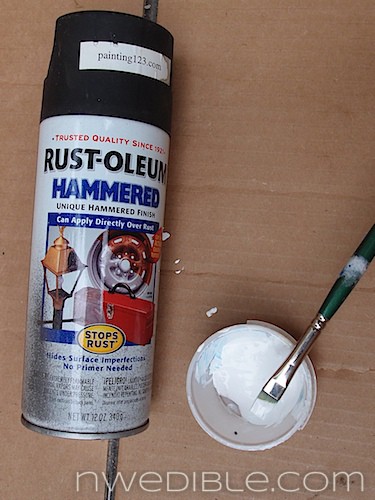 You guys know how I love spray painting rocks, right? Give your tic-tac-toe stones a good coat of dark, textured spray paint and let dry.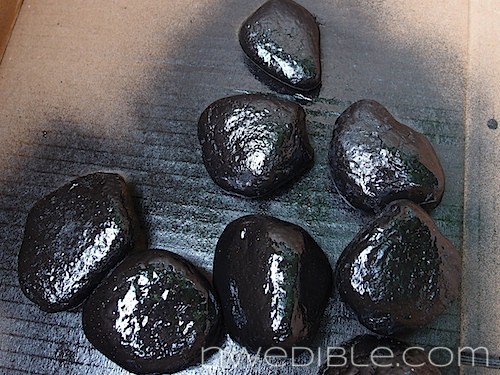 Use the white acrylic paint to mark half your stones with O's and half with X's.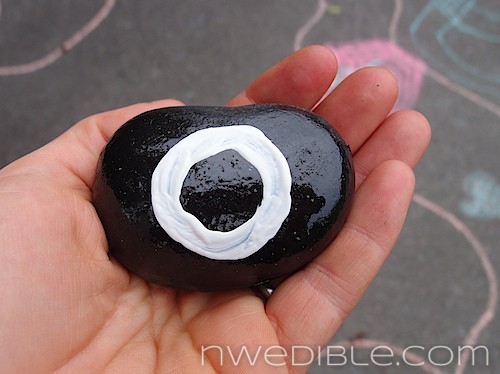 To play a game of tic-tac-toe you will need five of each marker. I made six of each because, with a toddler who helps in the garden, things tend to disappear.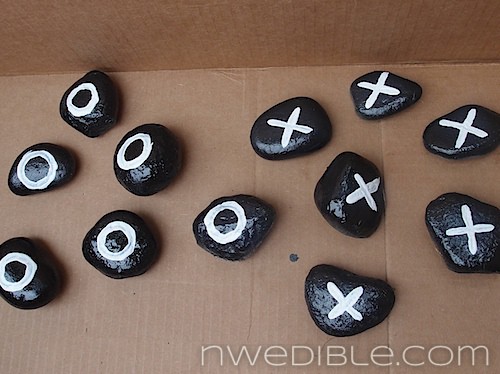 Lay out your square tiles or pavers in a 3-by-3 grid. If my tiles were a bit thicker, I would carve away the grass and bed them down. For this tiles like these, I just laid them on the grass.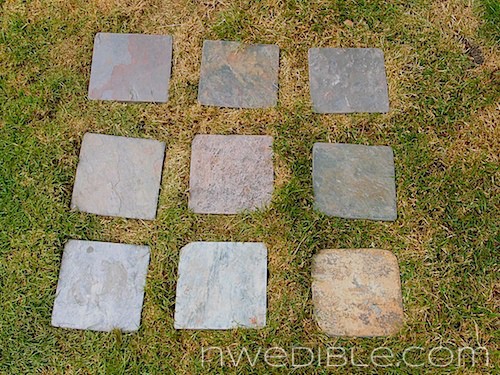 Set your markers up in cute pots off to the side…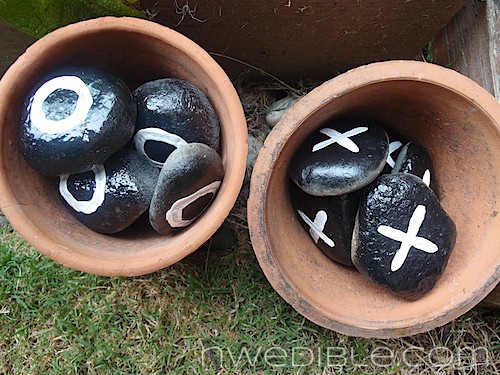 …and let the games begin!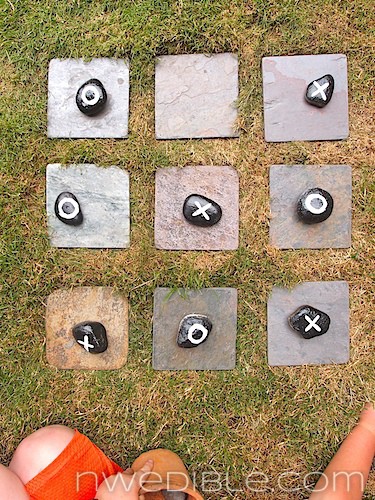 How do you add fun and, dare I say, whimsey to your garden?
6