Note: This post has been updated to reflect additional and more accurate information. I don't think I've ever hosed up gardening advice quite so completely as in the first version of this post, but thankfully my readers are amazing and set me straight. Thank goodness for community!
---
I'm getting lots of questions about figs right now!
One reader asks:
I just moved into a new home in Oregon in May and we have a lovely mature fig tree, though I am not aware of the variety. The tree is brimming with figs, but none are ripe. When is the typical fig harvest? I thought it was sooner, but I may be wrong. Will these ripen in the fall? Spring? Were they duds?
Another:
Do you know if unripe figs ripen off the tree?
Ah, figs in the Northwest. Such and interesting and confusing fruit, but ultimately such a joy to enjoy homegrown fresh.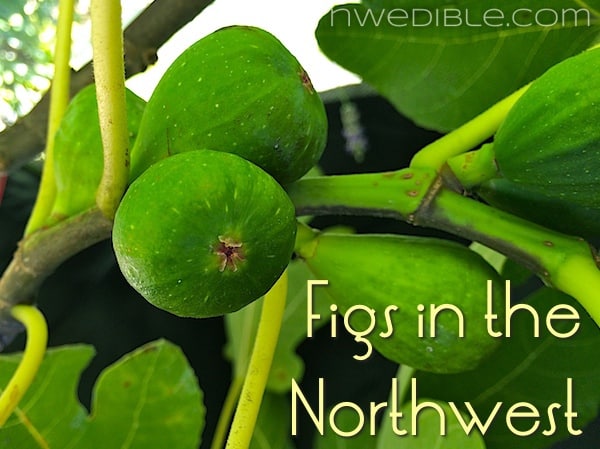 Now,  I'm not a fig expert, so please chime in in the comments you can add to the knowledge base or if I'm not representing something perfectly, here, but I will do my best to explain why, at this time of year, so many people are wondering if those green hard figs on their tree are ever going to do anything!
Many (but not all) fig varieties will form two crops of figs. The first crop to ripen is called the "Breba Crop." The breba figs form as small, hard green figs that overwinter (according to some sources) or form in late winter and early spring on the prior year's hardwood growth after the fig experiences a period of winter dormancy.
The main season fig crop is different. It forms on the current year's growth and grows to fully ripe in one season. Depending on how long your growing season is and how hot your climate is, main season figs might ripen anywhere from summer to late fall.
This calendar of the ripening of popular European fig varieties shouldn't be relied upon for specific local variety ripening timing, but it shows the timing relationship between breba crop ripening (in yellow) and main crop ripening (in green).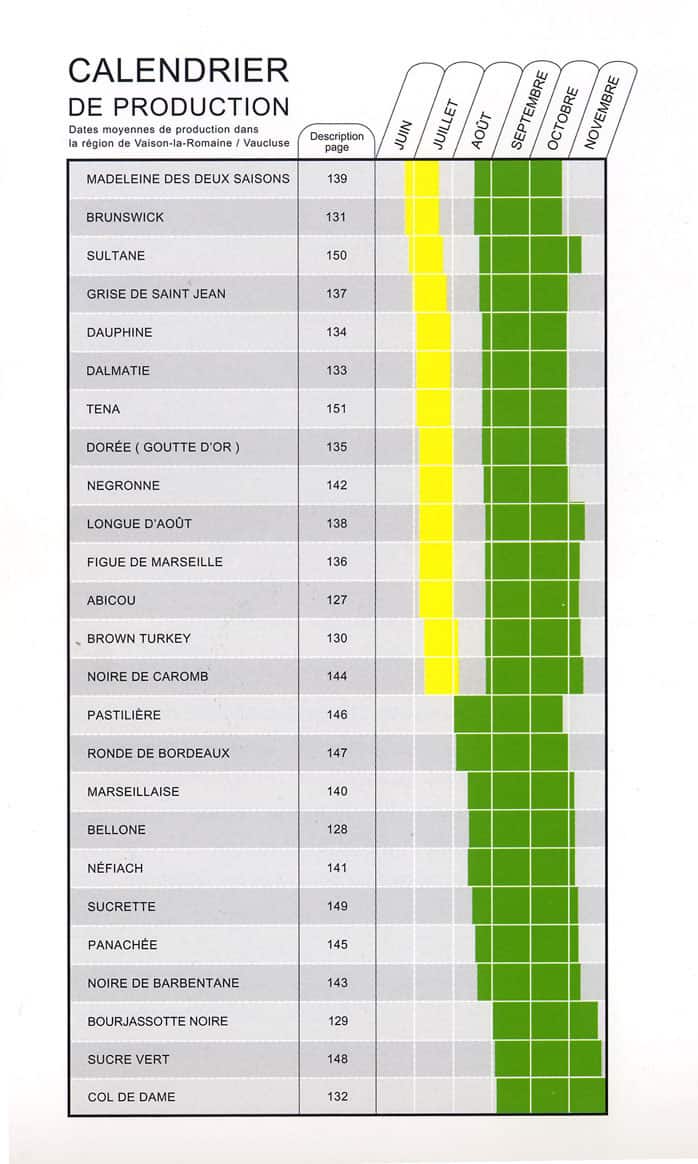 Some fig varieties set a few breba figs, some a lot and some varieties only ripen main season figs. In long season areas and if the necessary pollination needs are met (some figs need to be pollinated by special little wasps), a fig tree that puts out both flushes of fruit will ripen its breba crop on last season's growth around mid summer, then go on to ripen the main season crop that forms on new wood grown in the same season.
Many people say that the main crop is culinarily superior to the breba crop, and commercial growers and long-season growers often prune out the breba buds or otherwise discourage the tree from putting energy that way.
My experience is that a fully ripe breba picked warm and eaten within minutes from your own tree puts a shipped-in main season fig a few days or more off the tree to shame. This is not a fruit that tolerates travel well.
In any event, those of us in the Pac NW and other short season growing areas embrace varieties that set big breba crops because our summer is just not hot or long enough to ripen the main season crop. And, perhaps because Maritime Northwest brebas mature more slowly than they would in warm-summer areas, and ripen when the tree is filled out with energy-gathering leaves, fully ripe local breba figs are a delicious and honied treat not to be overlooked.
One of the most popular fig varieties in the Pacific Northwest, the Desert King, is known for it's large flush of brebas, which makes perfect sense in this climactic area that is dependent upon a breba crop. The Desert King is a tree with handsome spreading form, and bright green figs with strawberry-red interior. They are simply lovely.
I grow Violetta, a Brown Turkey cultivar, and have been very happy with the quality and quantity of delicious figs I've harvested from it. Peter's Honey Fig is also supposed to be great in the Northwest.
A mature fig tree in the Northwest will likely put out a main crop too, and if your tree is happy it might be quite a crop. Unfortunately for us Northwest fig lovers, the main crop figs rarely ripen satisfactorily. Right now on the cusp of October that crop of full sized green figs that looks so promising is unlikely to amount to much because winter's chill is just too close.
When the tree goes dormant, unripe main season figs will fall off the tree. Try not to panic! A new breba crop is just around the corner.
171