Gerald and Sara Murphy were rich ex-pat Americas living la Vie de Bohème in 1920s Paris. They threw fabulous parties for their artist and writer friends – F. Scott Fitzgerald, Ernest Hemingway, Pablo Picasso, Cole Porter and other luminaries – who lined up to enjoy the expertly mixed (and fully hosted) drinks developed by Gerald.
The Bailey is the most remembered of Gerald's alcoholic inventions. In its original incarnation The Bailey calls for gin, lime, grapefruit and hand-torn mint. It's something like a gimlet-mojito hybrid.
In this variation, the mint and lime are dropped for pure grapefruit pucker and the herbal, licorice-kick of a fennel infused simple syrup. I'm not sure Gerald would approve, but I'm quite sure Ernest Hemingway would quaff one of two with me.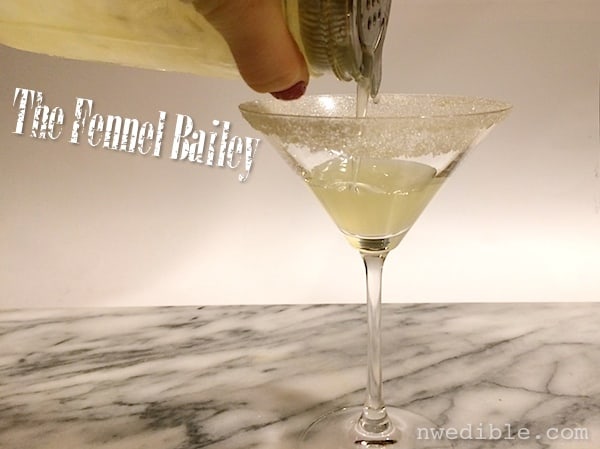 Ingredients
Superfine sugar, for coating rim of cocktail glass (optional)
2 oz. Hendrick's Gin
1 oz. freshly squeezed grapefruit juice (or an equal mix of lime and grapefruit if you prefer.)
2 tsp. Fennel Simple Syrup (recipe follows)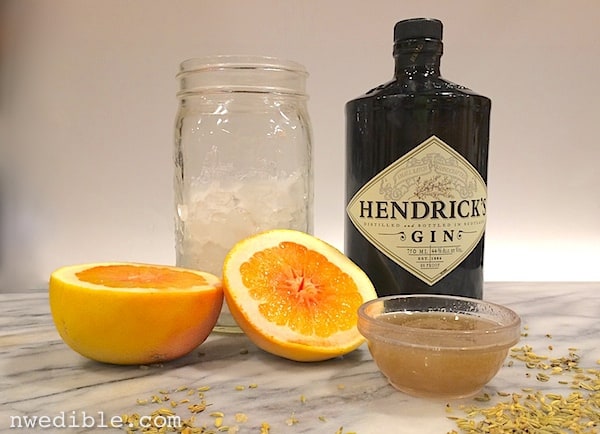 Method
If desired, run a wedge of grapefruit around the rim of a chilled cocktail glass. Turn the glass upside-down and dip the rim of the glass into superfine sugar. Shake off any excess sugar and set glass aside.
Shake the remaining ingredients hard with crushed ice and strain into the prepared cocktail glass.
Tip: If you don't have a Boston Strainer, a standard cocktail trainer fits perfectly over a wide mouth Mason jar.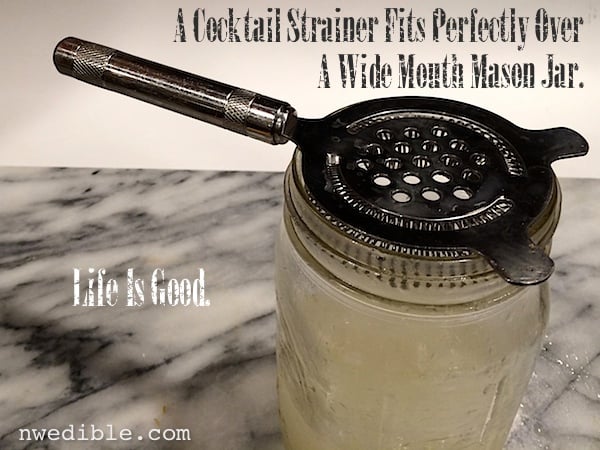 For The Fennel Simple Syrup
Like most simple syrups we make, this is a 2:1, meaning 2 parts sugar to 1 part water. Scale as you need.
Bring 1/2 cup organic sugar, 1/4 cup water and one tablespoon fennel seeds to a simmer in a very small saucepan. Stir until all the sugar is dissolved. Turn off the heat and let the fennel steep for 30 minutes.
Strain the fennel seeds from the simple syrup, transfer the simple syrup to a small mason jar or other container, and refrigerate until chilled. Can be made ahead of time. Keeps for months in the fridge.
Enjoy!
Happy weekend! Cheers!
---
Related Stuff…
(These are affiliate links. Purchases made through these links cost you nothing extra but allow me to more "research" into the most delicious way to home grow your happy hour. Full financial disclosure here. Thanks for your support, guys, I raise my glass to you!)
0