I love history, and I think it's terribly important. "The only thing new in the world is the history you don't know," as Truman said. I incorporate as much history as I can into my 1st grade son's curriculum, although at his age the "3R" basics and physical play take priority. History is more formalized for my daughter. Nearly all her non-STEM homeschool curriculum "hangs" on a history-based humanities spine.
We study world history with a mild Western Civ focus, and she practices language arts and rhetoric by researching and writing about topics within our history study. We incorporate "living books" – everything from historical fiction to time period-original sources like the Odyssey – for literature study, and she often creates art based on the corresponding style from our history study. Myth, religion, and cultural topics are studied in the context of the society and timeframe where they originated.
In this way, the progressing, fascinating story of history drives Bella's integrated, cross-disciplinary humanities studies. So, as you can imagine, it's pretty important to me that history be sufficiently compelling! I've spent a huge amount of time researching curricula and thinking of ways to make history education fun and effective.
Here are a few resources that we use and love. Bonus! Most of these resources are totally free.
Crash Course World History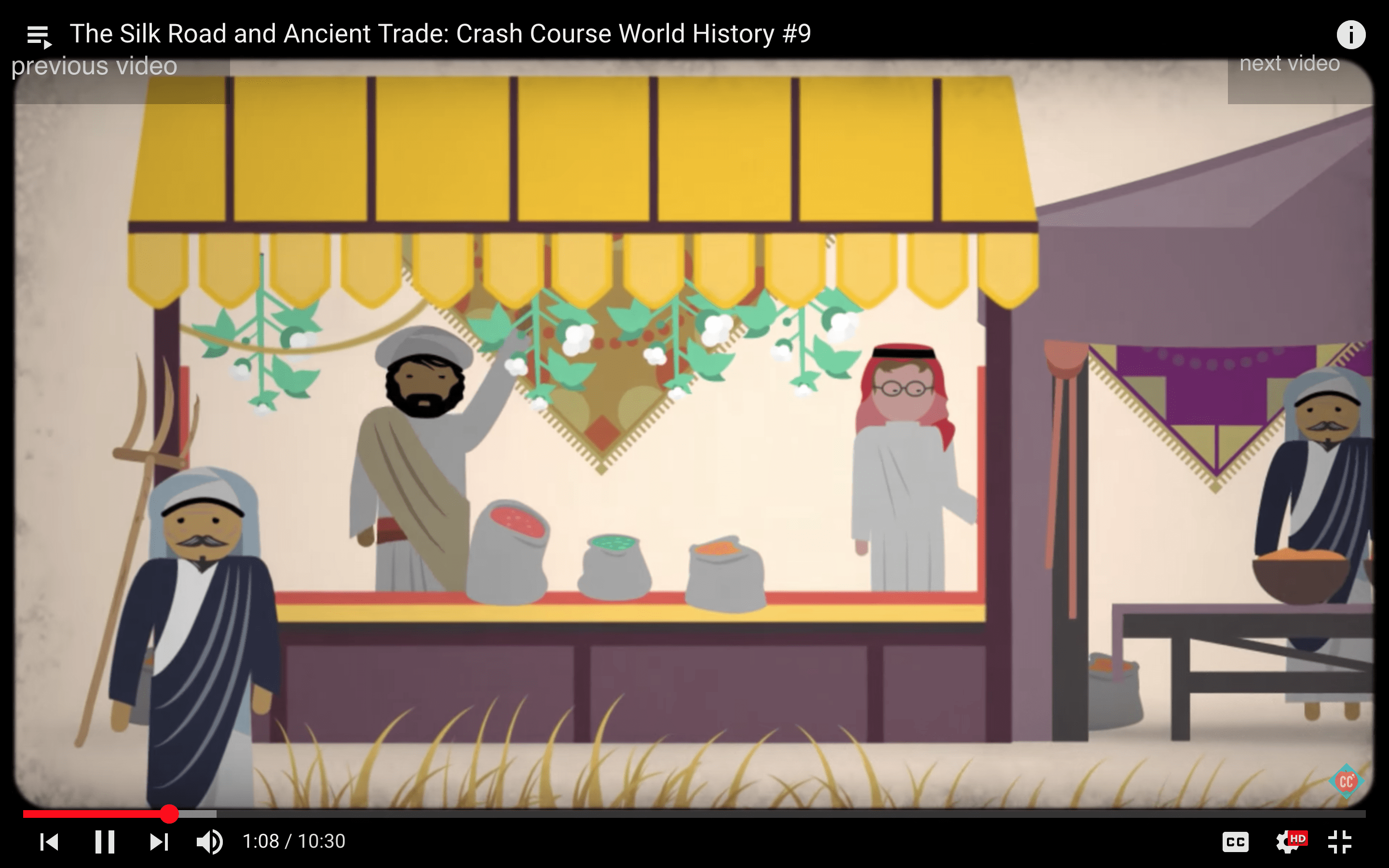 This popular YouTube channel covers world history and way more in bite-size, 10 to 15 minute chunks. The presentation is breezy, fun and combines host narration with high quality animation. The host weaves in plenty of popular culture and modern analogies to historical situations, which keeps the lessons feeling highly relevant.
Link: Crash Course World History on YouTube
Cost: Free!
Pros: Super fun! Even Oliver loves watching this program. Well executed, with high quality audio and excellent graphic work. The episodes are fast paced and never bog down in "memorize these dates and names" type details.
Cons: Shallow. Anything that covers, say, ancient Egypt, the rise of Islam, the European Renaissance or the American Revolution in about 12 minutes is not a deep-dive. But, this is the nature of survey courses, and Crash Course is a heck of a lot more engaging than most dusty textbooks.
Best For: Middle school to adult age students who want a quick overview of the events of world history presented in a fun, easily digestible form. Within the context of our history studies, Crash Course serves more as seasoning than the main course.
Hardcore History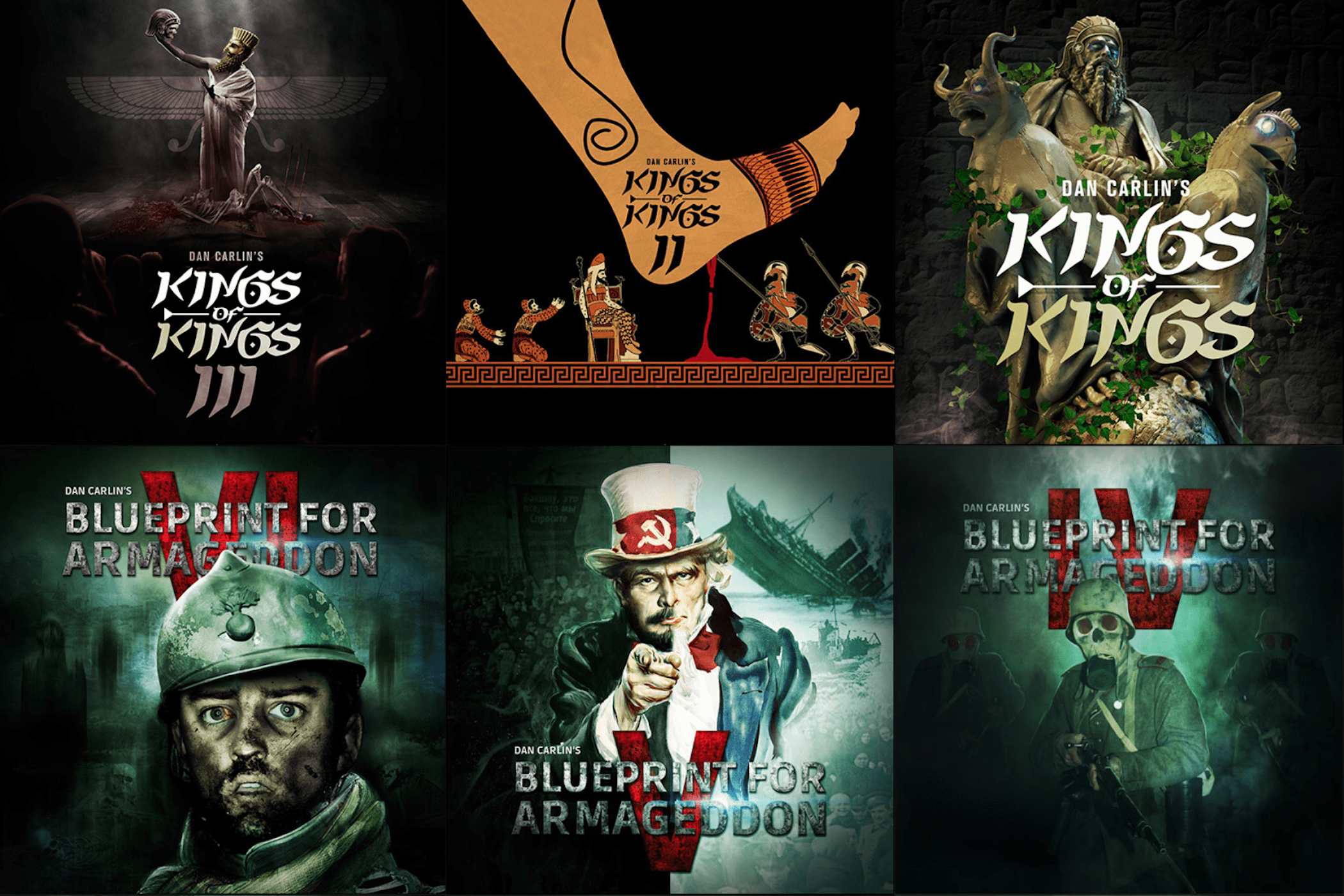 Hardcore History is a podcast series put out by Dan Carlin, Portland-based former radioman, political commentator and history enthusiast. Carlin takes pains to point out that he is not a professional historian. However, he manages to read and synthesize the best professional scholarship into consistently entertaining, wide-ranging, thought-provoking, and (as far as I know) pretty dang accurate historical stories. The focus of Hardcore History – as might be clear from the name – is war, militarism, empire, and the political, economic and social issues that surround these.
In many ways the opposite of Crash Course, at it's best, Hardcore History is all deep-dive. Episodes range in length from around a half-hour for some of the earlier episodes to well over 4 hours for more recent ones. Carlin's best work tends to be mini-series which take 3 or 5 episodes (each episode several hours long) to complete. 16 or more total hours on one subject isn't at all unusual.
Link: Hardcore History
Cost: "Current" episodes are the most recent episodes, offered for free through the Hardcore History site or through subscribing via any podcast player. "Classic" episodes are older, archived shows that Carlin charges a small fee for.
Pros: This podcast is the best way to fall in love with history I've found. Dan's passion for history, and his skill in working in the little details that make a historic characters fascinating while keeping a clear eye on the great sweeping trends that led to specific historical events make for a singularly enjoyable listen.
Cons: Thematic topics and descriptions will be too intense and/or inappropriate for younger or more sensitive students. Audio only, although it you go to a specific episode on Carlin's site there are often notes, resources, book lists or similar resources. Not told as a beginning-to-end story, which can make using Hardcore History a challenge if you study history chronologically.
Best For: Older and emotionally mature students and adults, auditory learners, fans of the dark and dirty side of human nature, armchair philosophers and anyone with a long commute. A great way to "pause" a chronological history survey for a deep-dive on a specific topic of interest.
Khan Academy History and Humanities Courses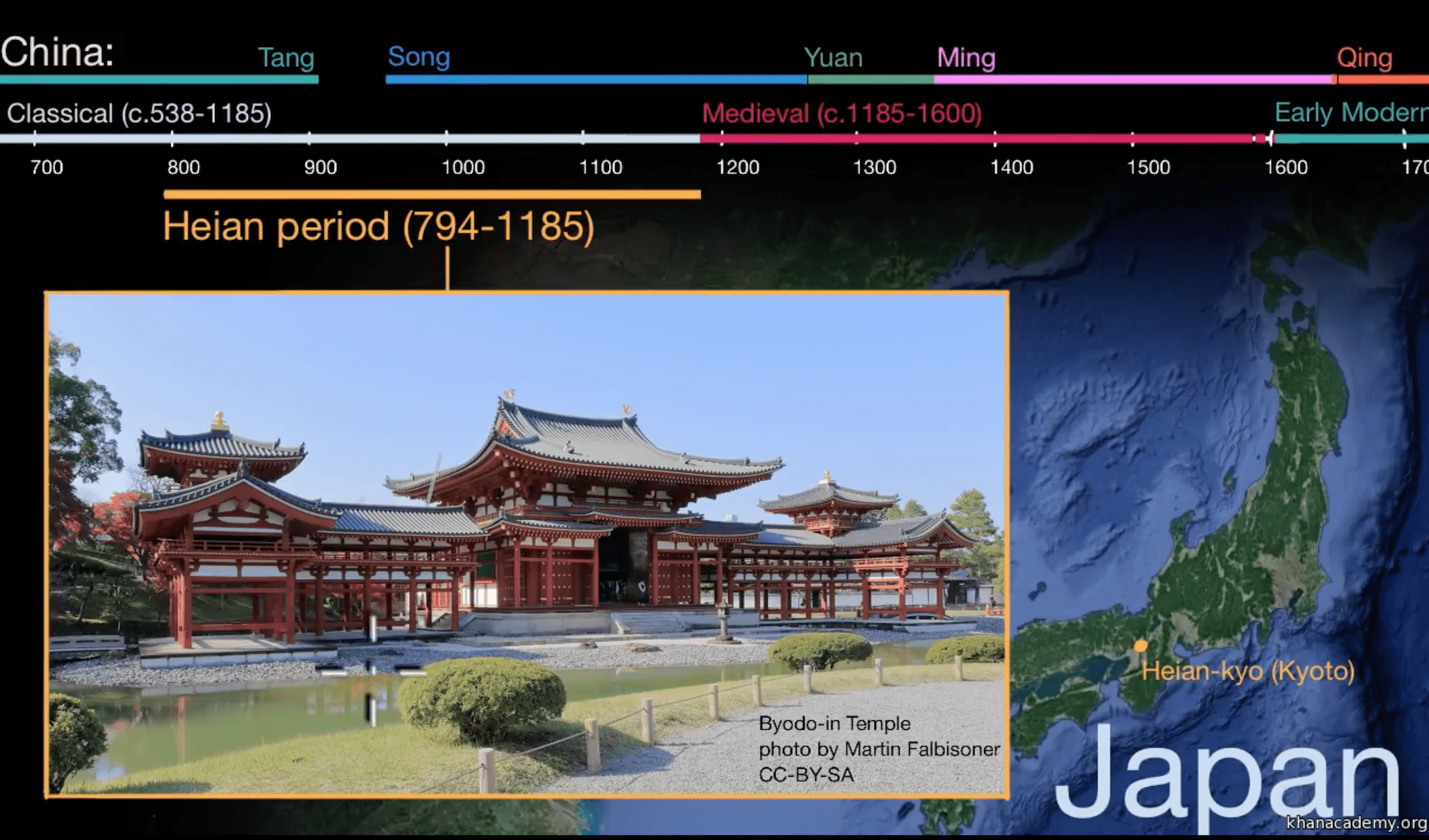 Khan Academy is a collection of free, non-commercial, self-paced online courses in math, science, engineering, programming, history, economics and more. While Khan Academy is known primarily for it's math content, it also hosts good quality, high school-level courses in US History, World History, US Government and Politics, and Art History. All these offerings also have an AP option, for students planning to take the Advanced Placement test for college credit.
Link: History and Humanities Courses at Khan Academy
Cost: Free! All of Khan Academy's courses are 100% free and non-commercial.
Pros: Comprehensive and equivalent to high-school lecture instruction, though not equivalent to a best-quality interactive or experiential education. For nervous homeschooling parents worried they will miss a key concept from traditional school, Khan Academy offers and easy way to make sure your child is on track.
Tools including quizzes and tests help ensure subject mastery, and the video-game-like reward system of points and badges is wonderfully psychologically effective. A parent and "coach" dashboard, plus frequent email updates from Khan Academy makes it easy to keep up with your child's work progress.
Cons: Lecture only. There is no wrestling with great concepts in a small groups, no activities to bring history to life, no Q&A when you need more background, no insightful discussions of how historical events are still relevant today. In short, Khan courses provide fairly reliable instruction, but to leap from instruction to actual learning most students will require more.
Best For: Self-directed high school students and adults who learn well from lecture format instruction. Best when used in combination with outside discussion and projects or supplemental work that can demonstrate deeper mastery.
The Metropolitan Museum of Art's Heilbrunn Timeline of Art History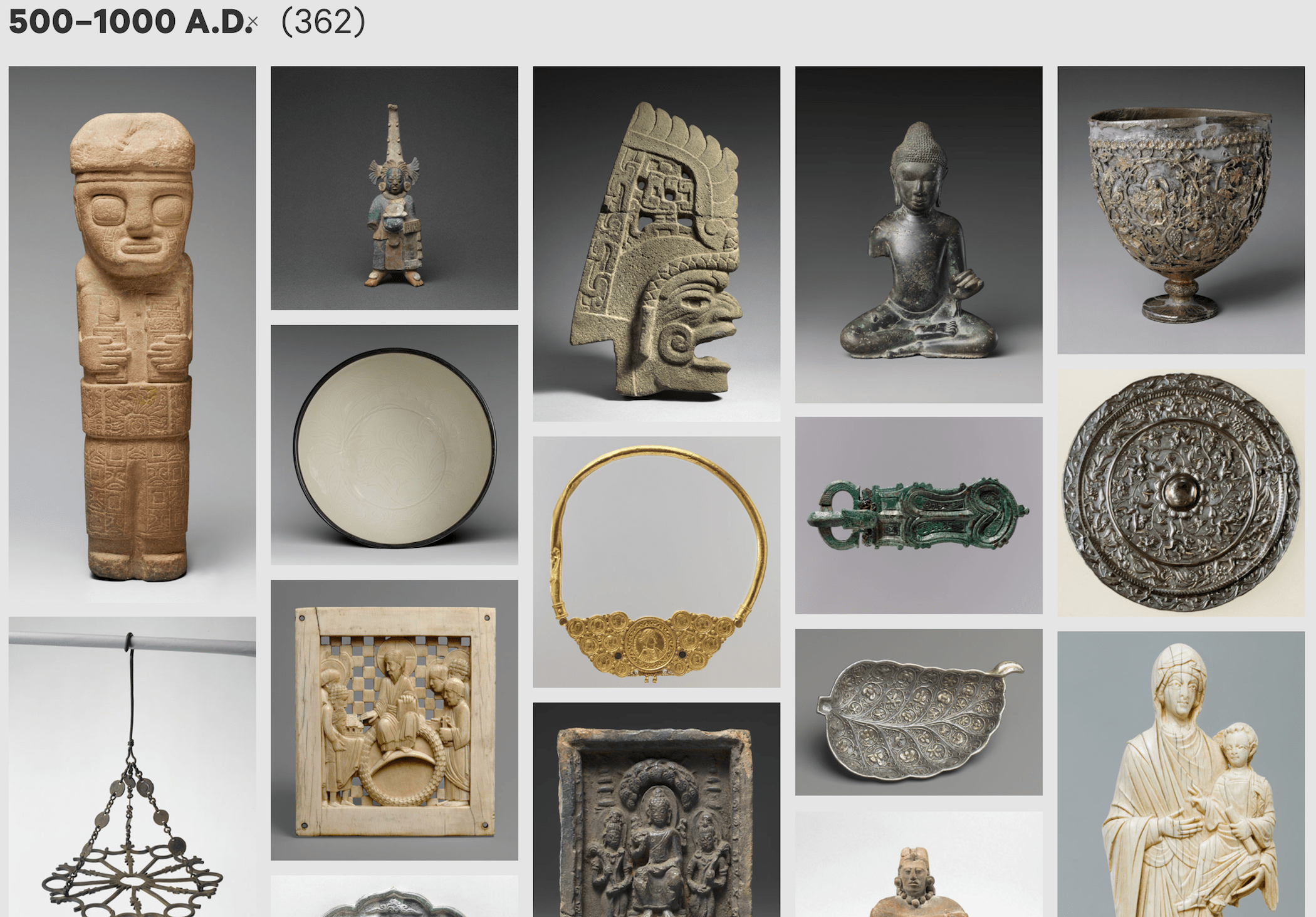 If a picture is worth a thousand words, this website is probably worth a million textbooks. Great world art is placed on a timeline, and paired with over a thousand essays describing the historical and cultural framework from which the art sprang. Fully searchable and interactive, I think it's one of the best things on the internet.
For a particularly art-focused learner, the information on this site could form the bulk of a respectable history spine with only a little additional background. For all students of history it's an excellent supplement that shows both art and human development over millenia.
Link: Heilbrunn Timeline of Art History at the Metropolitan Museum of Art
Cost: Free! Should you want to visit the art in person, adult general admission tickets to The Met in NYC are $25.
Pros: Everything. Excellent user interface, shockingly comprehensive art collection, great visual quality, detailed background information.
Cons: Not presented as a curriculum, so if you wanted to use the content on the site as such, you'd have to do some work stiching the pieces together and selecting what to use and what to gloss over. If I had to find something to nitpic, it would be nice to be able to zoom in even further on some of the pieces.
Best For: Anyone who appreciates art, history, and/or art history. We use this site to find appropriate representative art from the time and area we're studying. Usually, the art piece or pieces then serve as inspiration for a hands-on art project (pottery, painting, frescos, jewelry-making, etc.)
Various Online College Lecture Series
There are now so many ways to get free or inexpensive, college-level lecture instruction online I don't think I could list them all if I tried. MIT, Stanford, Harvard and more offer free lectures and supplemental materials online now. For between $15 and $20 a month, a subscription to The Great Courses Plus buys you access to hundreds of college-level lecture series on all kinds of topics.
These programs are all highly variable in their effectiveness depending on the quality of the lecturer and the student's ability to learn from a recorded lecture. For a college-bound high school student, incorporating some of these formal lectures in combination with note-taking can be a great practice for academic skills that will be valuable later. However, I think most students will be fairly bored by this approach.
My advice is to practice on yourself first. I always preview any lectures I assign as part of our history studies, and if I can't stay focused (or awake!) I don't expect my teenager to do any better.
What are your favorite sources to teach or learn history?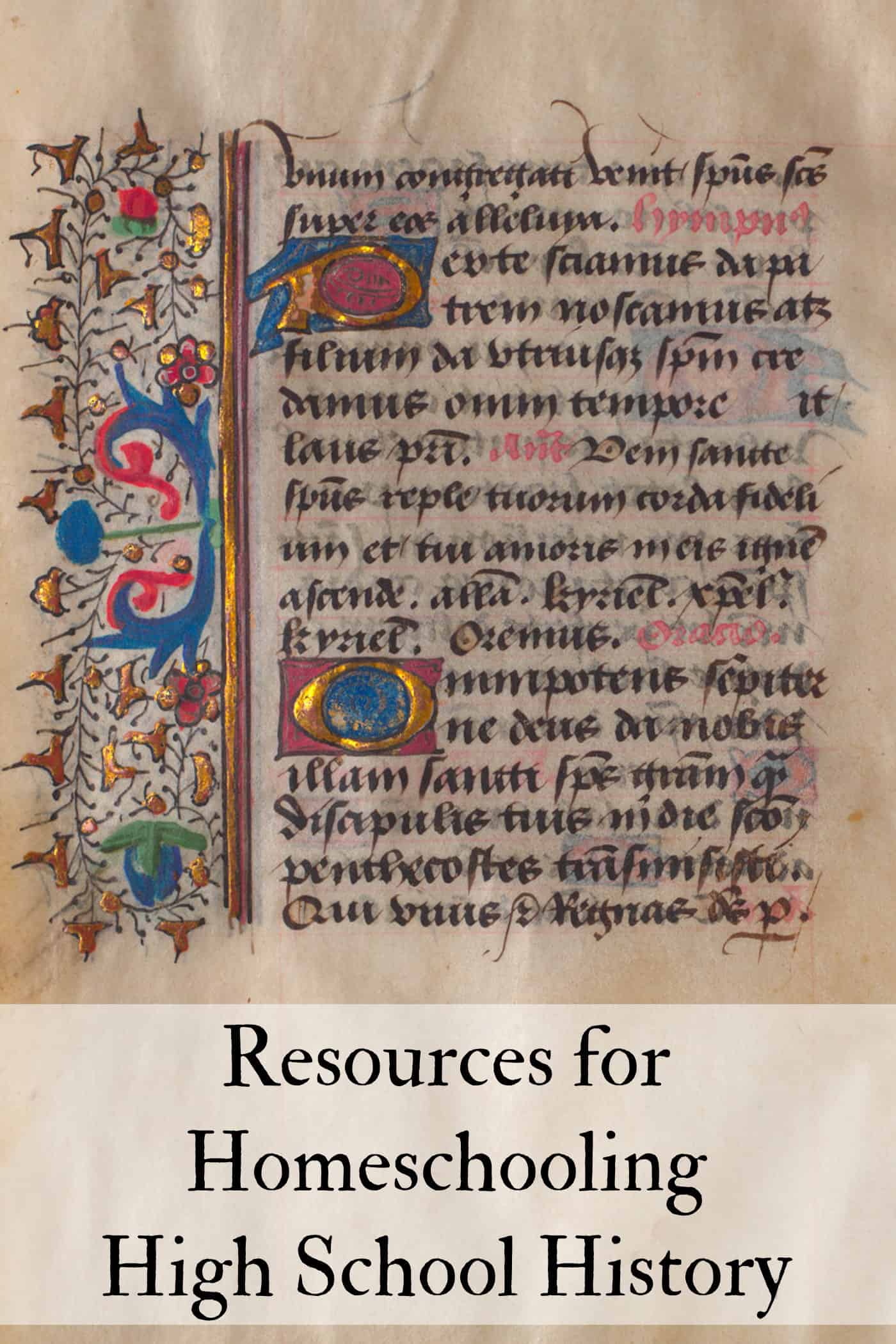 28