There's only one cocktail I make deliberately light on the booze, and that's the Gin and Tonic. Is there a more perfect summertime drink? Refreshing, charmingly straightforward and with the added bonus of warding off both malaria and scurvy – the G&T is a classic for a reason.
A Gin and Tonic has four ingredients: gin, tonic water, lime and ice. That's it. This is not a drink to get cute with. Attempts to do so are…unsettling.
But, because the drink is so simple, each ingredient has to carry its weight. The lime must be fresh and juicy, the ice clean and untainted by freezer flavors. The gin must be good gin – I'm a fan of Hendrick's. And the tonic water must carry it's medicinal heritage proudly without overwhelming the other players.

The "tonic" aspect of tonic water comes from it's main flavoring – the bitter bark of the cinchona tree, which has been used as an herbal medicinal since before 1600. "The bark is medicinally active, containing a variety of alkaloids including the antimalarial compound quinine and the antiarrhythmic quinidine. Although the use of the bark has been largely superseded by more effective modern medicines, cinchona is the only economically practical source of quinine, a drug that is still recommended for the treatment of Malaria." [Wikipedia]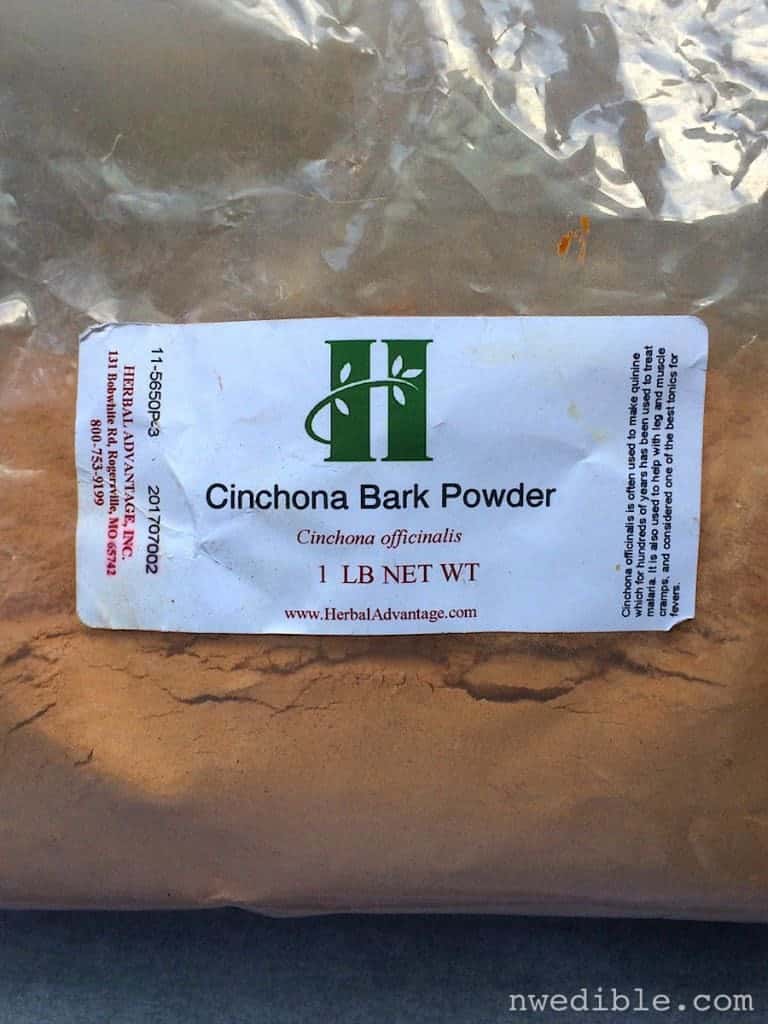 It was colonizing British army officers who, overwhelmed with the heat and malaria-carrying mosquitoes of India, found a way to make a bitter infusion of quinine water go down a little easier. Generous additions of sugar, lime and gin turned a mouth-puckering anti-malarial treatment into the refreshing cocktail we now know and love.
Tonic Concentrate
If the British East India Company could make a G&T from scratch, we certainly can. We'll need a tonic concentrate, heavily flavored with cinchona bark, citrus and gin-complementing spices.
You will need: limes, powdered cinchona bark (I use this), granulated citric acid, black peppercorns, coriander, fennel seed, nutmeg, cardamom pods, cloves and sugar.
Herbal Advantage, the seller from whom I buy my powdered cinchona bark, has a package special of both cinchona bark and citric acid sold together, so if you don't stock citric acid in your home already, the combo pack might be a good option.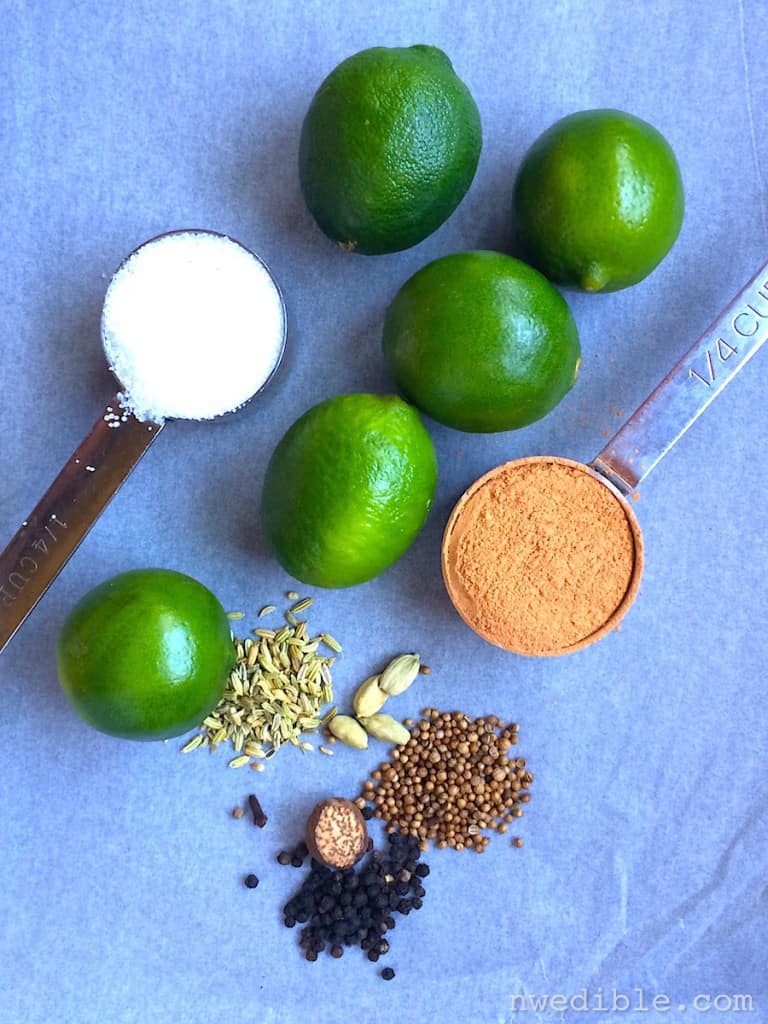 The first thing we'll do is zest the limes and cut them in half, so the tonic concentrate includes lots of lime zest flavor and the juice of the limes.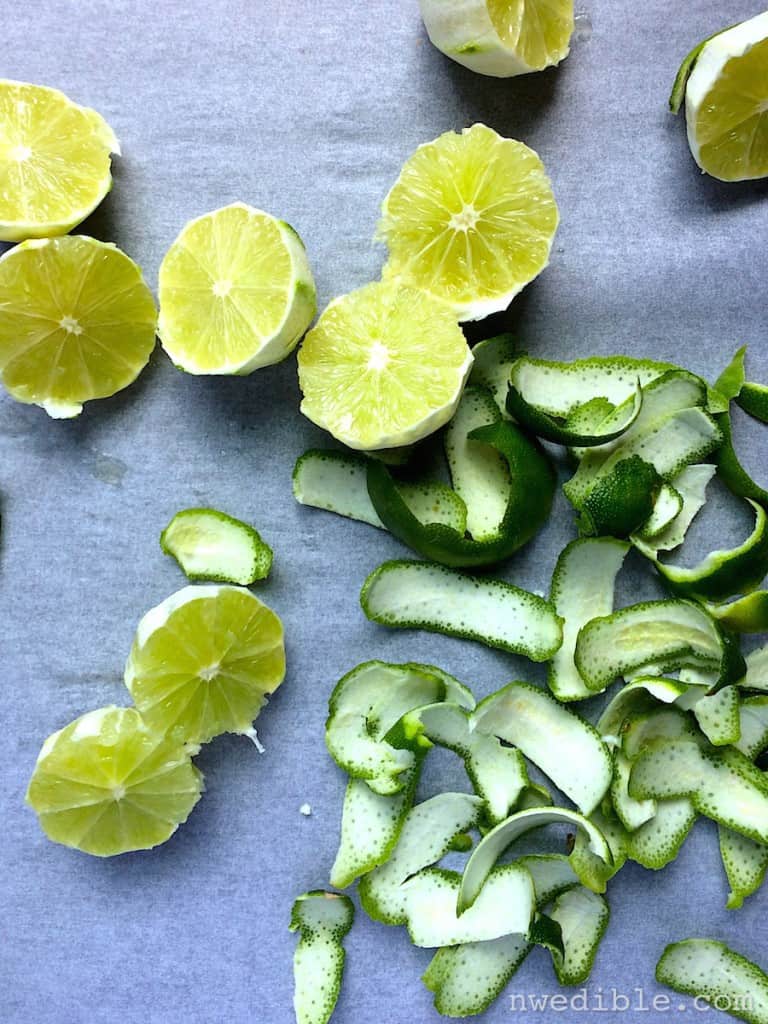 After a simple simmer-and-steep of the limes, cinchona bark, citric acid and spices, the tonic concentrate is ready to strain. Get the big chunky stuff out, then strain through a double layer of lint-free cloth. The goal is to keep that powdery cinchona powder out of the final concentrate.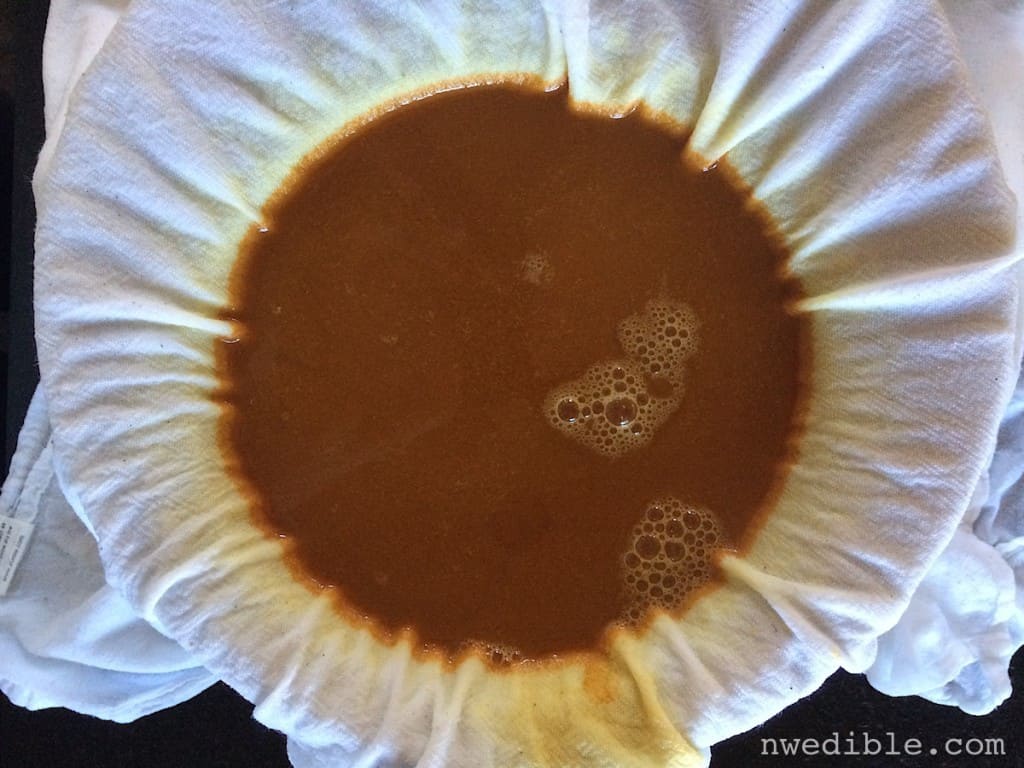 When all the liquid has steeped though the cloth, the fine particulate will be left behind.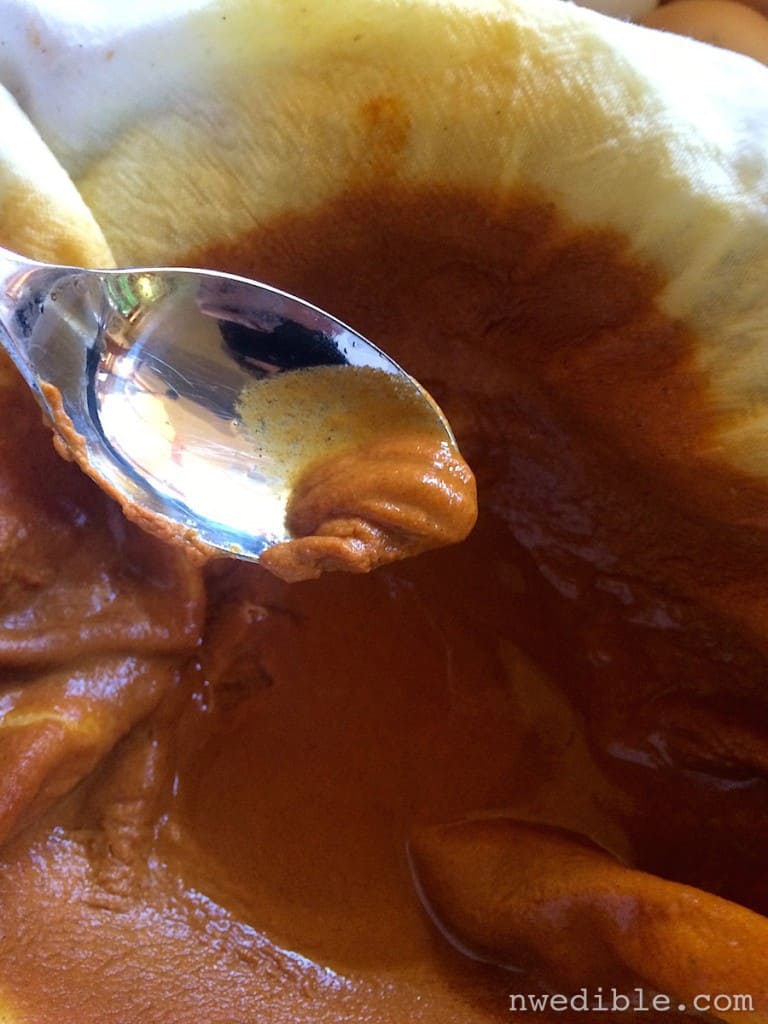 Now we add sugar to taste (I use a cup of sugar for the whole batch, but if you like your G&T sweeter, you'll want to add more) and enough water to bring the total volume of tonic concentrate to 4 cups.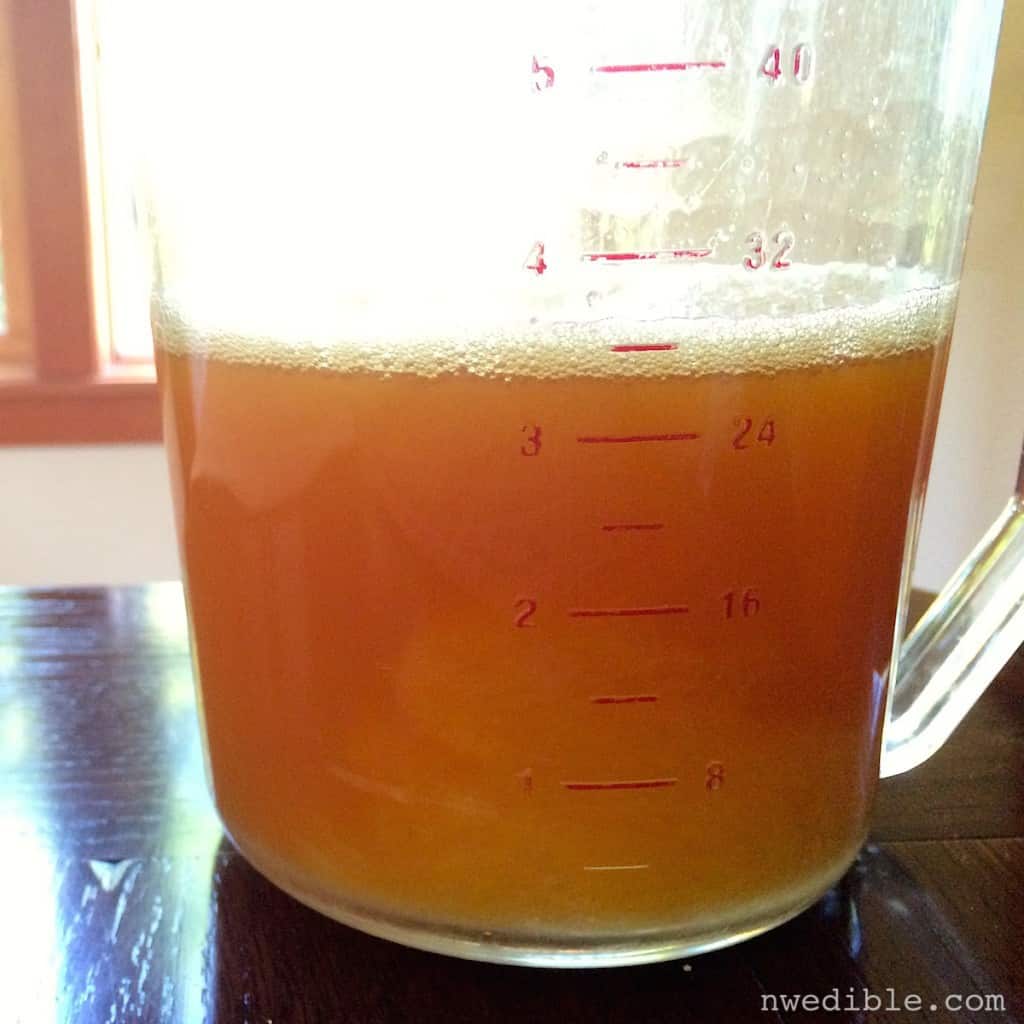 Once the tonic concentrate is chilled, it's ready to use. I like 1 tablespoon of tonic concentrate to about 6 oz. of soda water. That means this amount of concentrate makes about 3 gallons of finished tonic water. That's a lot of Gin and Tonic.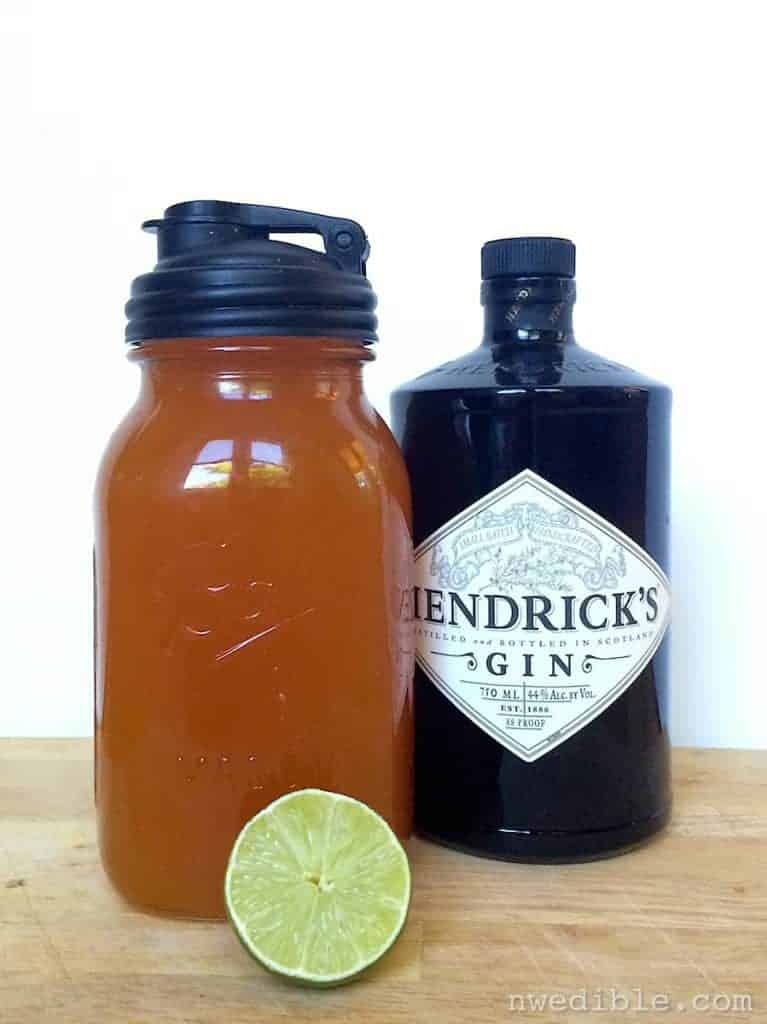 Your homemade tonic water, plus a jigger of gin and a good squeeze of lime, results in a refreshing, not-too-sweet summer drink that you can sip slowly in the sunshine. What could be better?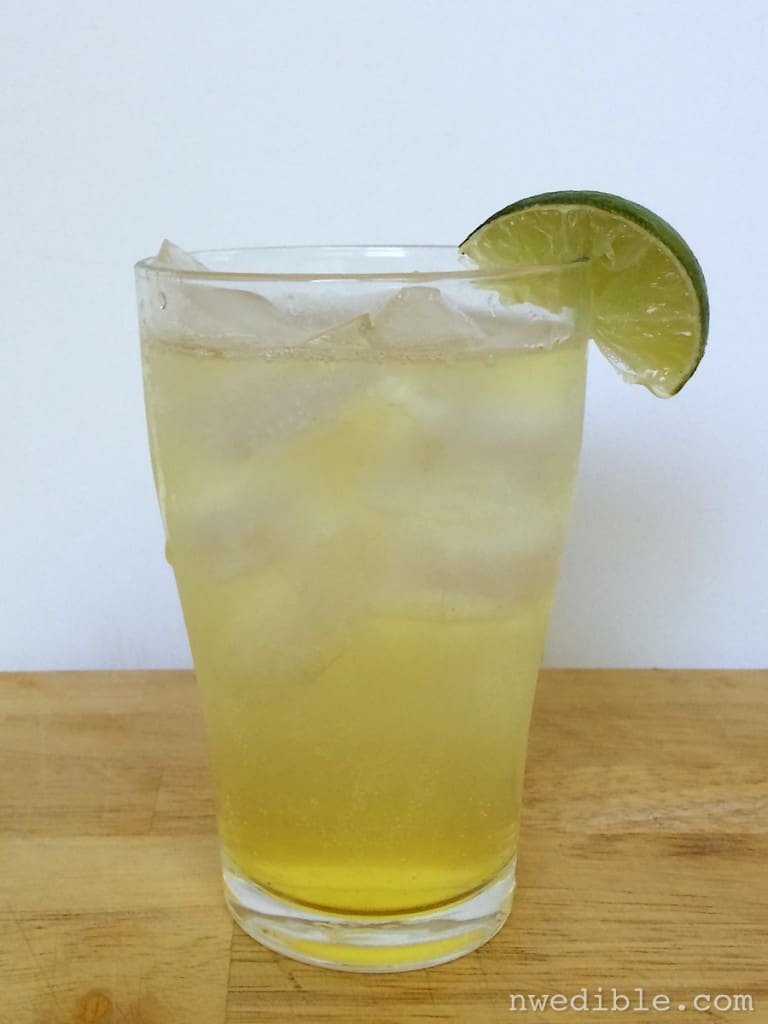 Printable DIY Tonic Recipe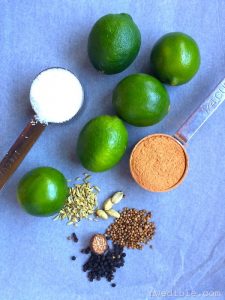 Print
Easy DIY Tonic Water
Yield 64 , 6-oz servings
Ingredients
5 limes
1/4 cup powdered cinchona bark
1/4 cup granulated citric acid
1 tsp black peppercorns
1 tsp coriander
1 tsp fennel seed
1/2 a nutmeg
4 cardamom pods
1 clove
4 cups water, plus more as needed.
1 cup sugar, plus more if desired.
Instructions
Zest limes with a vegetable peeler, then slice the peeled limes in half.
Add the lime zest and fruit, cinchona bark, citric acid and all spices to a medium saucepan. Add 4 cups water to the saucepan, stir, and bring everything to a simmer over medium heat.
When the mixture comes to a simmer, remove the saucepan from the heat, cover, and let the tonic mixture steep 25 minutes.
Strain the tonic concentrate through a strainer to remove large spices and lime rind. Press down on the limes and spices to extract as much liquid as possible.
Line a fine mesh sieve with a double layer of very fine cheesecloth or lint-free cloth. Strain the tonic concentrate through the fabric to remove the fine particulate of the cinchona bark. It can take some time for the tonic concentrate to fully filter through the fabric. When the tonic concentrate is fully filtered, it will have a warm orange color but should not be gritty or opaque.
Measure out the tonic concentrate. You should have about 3 1/2 cups concentrate.
Add 1 cup sugar to the concentrate and stir until the sugar is fully dissolved.
Add additional water to the concentrate as needed to bring the total volume of tonic concentrate to 4 cups.
Taste the concentrate. Add 1 tablespoon tonic concentrate to 6 oz (3/4 cup) club soda to assess the flavor of the tonic concentrate. If a sweeter tonic water is desired, add additional sugar to the concentrate until the desired flavor is achieved. Stir to fully dissolve the sugar.
To Use
Add 1 tablespoon tonic concentrate to 6 oz club soda or sparkling water to make tonic water. Additional tonic concentrate can be added as desired for a more intense flavor.
Courses Cocktail
63