The ad on Freecycle said, Wooden Baby Pen, and described some sort of a freestanding baby jail made from dozens of dowels. With visions of a garden cucumber support in my head, I said I would love to have it, and could promise reliable pick up.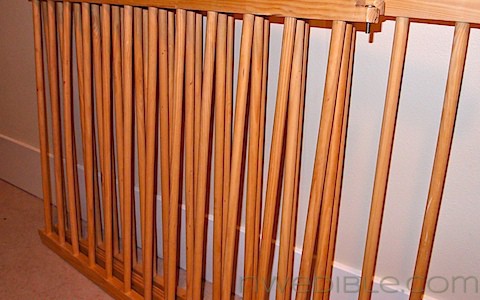 Before I could worry about trellising cukes, laundry room inspiration hit and baby jail was repurposed into a wall-mounted indoor diaper and small-clothes drying rack.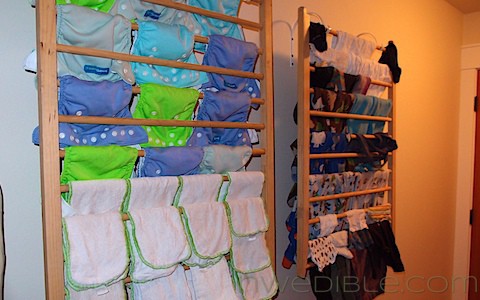 This project was 100% free. We used two of the baby jail panels off Freecycle and four white, wall-mounted plant hooks we had on hand. Homebrew Husband screwed the plant hooks into studs.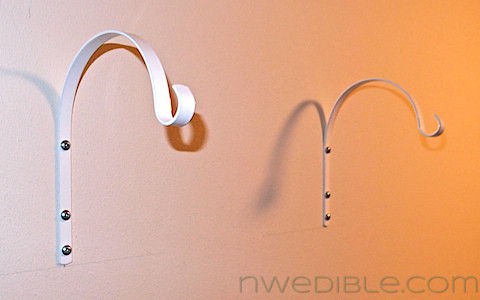 Then the baby jail panels were simply hung sideways from the hook. Because of the design of the plant hook, they naturally stand-off from the wall about 6-inches, which gives plenty of room for diapers, socks, undies and other small items but keeps the panels from taking up precious space in my narrow laundry room.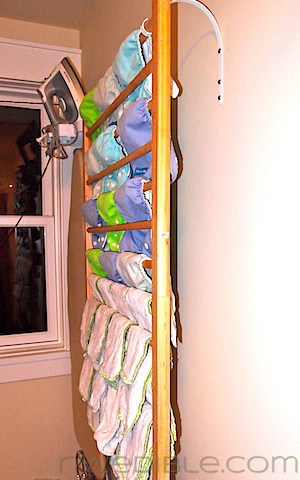 Now, I will admit I am not exactly a line-drying guru, but I do manage to line dry my son's cloth diapers most of the time.This is how I used to line dry my diapers. I had stretched a travel-clothesline in front of the laundry room window, but it gave up its zip long ago, and had a perpetual sag.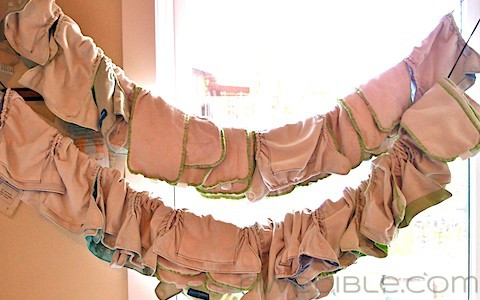 The wall mounted clothes drying racks are so much nicer: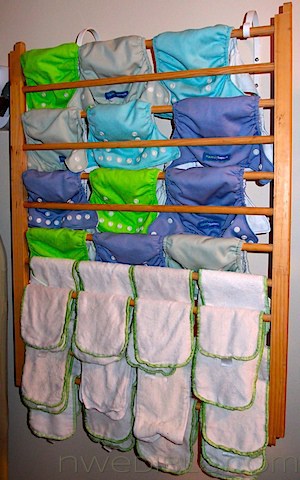 Baby clothes, socks, undies, cloth wipes etc. do well on the rack too. Anything that isn't too large for the multiple-rungs of the baby jail panel.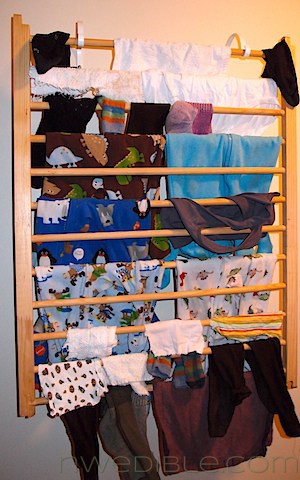 Homebrew Husband and I are thinking of adding a hinged prop at the bottom of the drying racks which would allow them the stand out from the wall more at the bottom when in use. This would give the clothes on the rack greater air-flow and allow me to pack them full without too much fabric overlap. For now, and for the small, fast-drying things we are drying on these racks, that hasn't been necessary, but is something we'd do if we used the rack for heavier-weight items.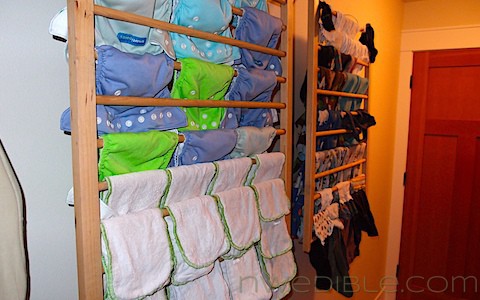 Edit 3/26/12: Some great reader comments convinced me that my thought of propping the racks up at the bottom so as to increase air flow was something to implement sooner rather than "someday".
I wasn't able to built a permanent, hinged fix but a branch spreader for fruit tree training will do the trick nicely until a less rustic solution can be found. Because of the shape of the hooks, the baby jail panel swings easily outward at the bottom while still hanging securely. Check it out!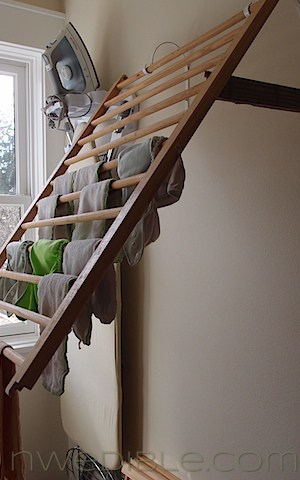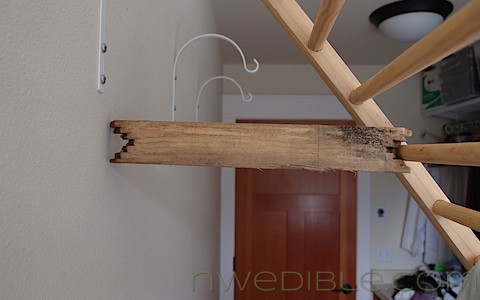 UPDATE: I have improved upon this clothes drying rack, doubling the drying area, increasing airflow and making it easier to use. I am thrilled with the "final draft." You can see details of the improvements here.
Do you line dry any of your clothes indoors? If so, what's your best tip or tool to make avoiding the dryer a little easier?
58