My friend Paul Wheaton, Permies.com founder, proudly obnoxious Permaculture man-giant and surprisingly nice guy (shhhh, don't tell – he has a reputation to maintain) helped develop these Permaculture Playing Cards last year: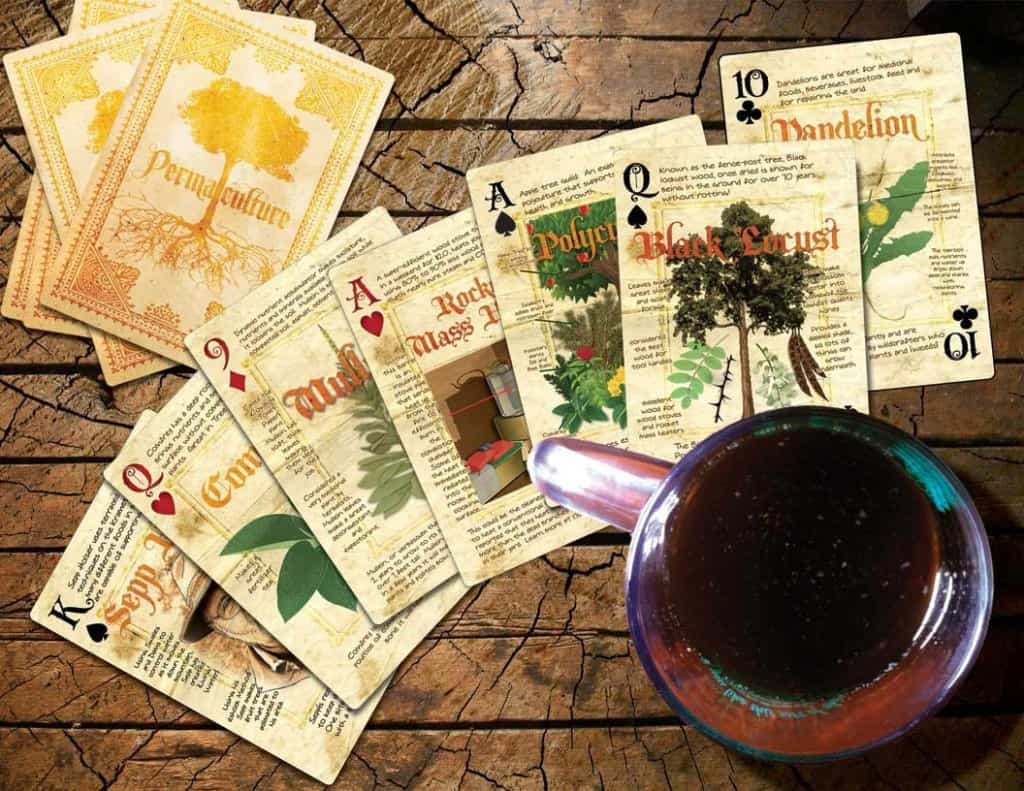 As I've said before, they're stunning. These cards are gorgeous, handheld works of art. My sole complaint is that, when you do play poker with these cards, it's hard to ignore the facts and cool visual Easter eggs and focus on that straight flush you really need.
Long time readers might remember that Paul sent me a twelve-pack of these cards last year. I kept two packs, and gave away ten. That giveaway was one of the most popular I've ever run, with over 400 entrants tossing their proverbial hat in the ring.
So a few days ago Paul e-mailed me and said, "Your readers seemed to like those Permaculture cards. I'm trying to figure out how to make discount codes work on Amazon. I need some guinea pigs. Do you think your people would be interested in a discount code for the Permaculture Cards so I can see what happens on the technical end when I put things on sale?"
Big discount? Um, yes please.
My personal theory is that Paul is actually hoping to sell enough cards to buy a huge backhoe so he can spend his days in Montana making man-giant sized hugelkultur beds, 10 feet tall and dozens of miles long. This is pure speculation, of course, but wouldn't that be kind of awesome? The Great Wall of Hugelkultur, somewhere near Missoula?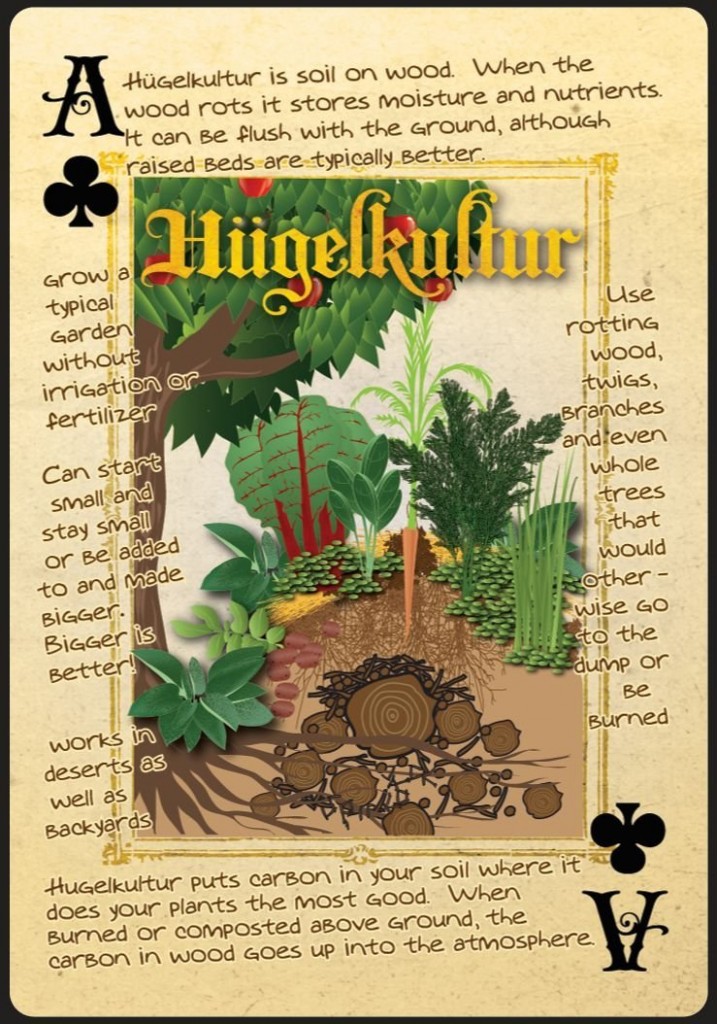 In any event, the cards are great and they are on sale right now. Paul reduced the price to $14.99, then threw a $5-off discount code our way. Bottom line: they were originally over $20 but with the "Paul Figures Out Amazon" discount you can get them for $9.99.
You guys know me – I don't pull the "you should buy this" line very often (or maybe ever?). But if you have an extra $10 and you are perma-curious, these playing cards truly are beautiful, functional and educational – and right now they are also a screaming deal, especially if you are an Amazon Prime member.
The discount code to get an extra $5 off the Permaculture Playing Cards is nwedible.
This morning after this post went live I got some great feedback and Paul learned that the $5 discount wasn't applying to multiple pack orders like it should.
So Paul set up a second code for 34% off the total purchase of cards. It took Amazon a few hours to get that code live, but it is now active. If you purchase one pack, you still get $5 off (within a few pennies), but for multiple-pack purchases this is a better deal because $5 off is taken off each pack you order, not just one.
The discount code to get 34% off the Permaculture Playing Cards, no matter how many packs you order, is nwedib34.
That code is good through Labor Day Weekend – from this morning (Friday) to midnight on Monday, September 1st. If you have any problems using that discount code or any technical weirdness ensues, let me know and I'll pass on the feedback to Paul.
Happy Labor Day Weekend, guys!
1