As you may have noticed by my Meyer lemon obsession, it's citrus season, and I couldn't be happier. As I've mentioned before, any pretense of locavore principles goes out the door for a case of mandarin oranges or a perfect, juicy grapefruit.
While I'm paying the karmic debt for the food miles it takes to get sun-kissed citrus to Seattle in January, I try to get as much from my citrus as possible. That's where this DIY, all natural cleaner comes into play.
Nothing could be simpler. Orange, grapefruit or lemon peels infuse plain white vinegar with their delightful scent and citrus-oil cleaning power. Throw in some fresh herbage and we've got something that cleans anything glass or greasy like crazy, isn't full of nasty toxins (as long as you're using organic citrus!), and costs just pennies a batch to make.
Oh, and – it's so simple and easy even the busiest, least DIY-inclined folks can totally handle it.

How To Make Toxin Free Citrus Cleaner
Get a big jar. I use a half-gallon mason jar for this. Enjoy your yummy organic citrus and toss the peels in the jar. You can use grapefruit, orange, lemon, mandarin, a combo – whatever you have.
If you have some rosemary or sage or mint in the garden, throw that in the jar too. Exact measurements aren't that important.
Fill the jar up with plain white vinegar.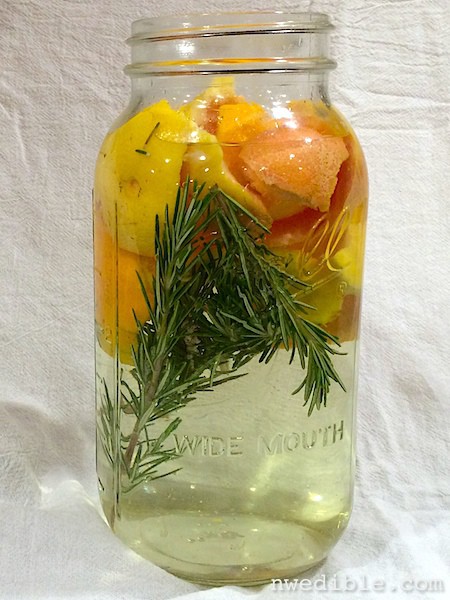 Let It Sit
Lid your jar and stick it somewhere out of the way for at least two weeks, and up to two months. When the vinegar has taken on a golden color and a nice citrus scent, strain the cleaner through a sieve lined with a coffee filter or a piece of clean, loose-weave cloth.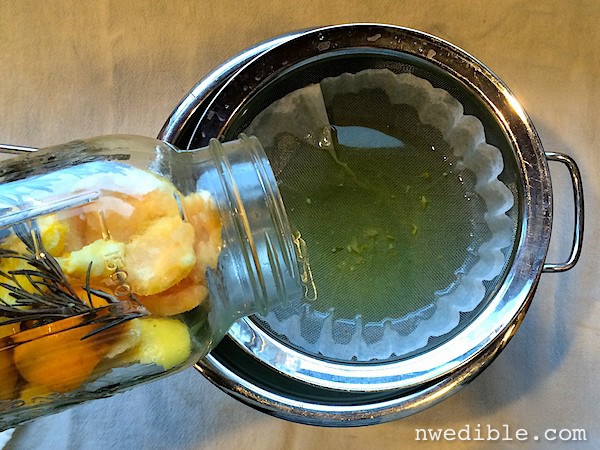 To Use
Add two tablespoons of the citrus rosemary vinegar to a spray bottle and fill with water for an all purpose grease-cutting cleaner and glass, appliance and window cleaner.
For really tough, greasy jobs, like kitchen vent-hood grates, use the citrus vinegar undiluted.
This cleaner is also good at cutting through mineral and hard water deposits.
Because this is an acidic cleaner, don't use it on delicate stone like marble or anything else that needs a pH neutral cleaner.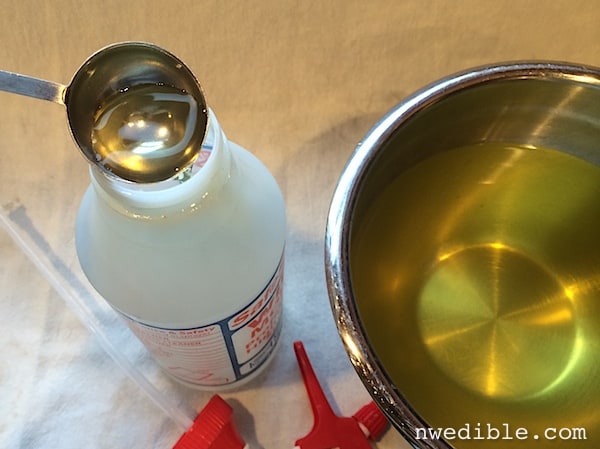 Do you make your own citrus cleaner?
10