Fifteen years ago, my now-husband and I went out for our first Valentine's Day date. We went to a nearly-empty pub, sat down for a beer, and within 10 minutes some drunk guy we'd never met had twisted his barstool around started describing the sordid details of his ongoing, bitter divorce.
We were young, and West-coast raised conflict avoiders, so we allowed this guy to steam-roller our date with an hour of angry relationship advice.
That evening was brought to us by cheap lager and betrayal.
We stay in for Valentine's Day now.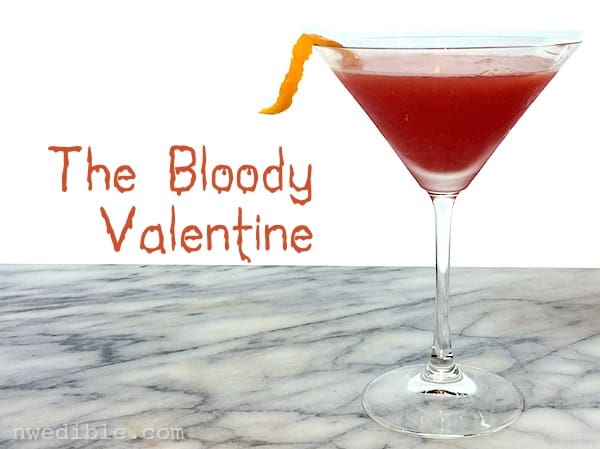 If, like me, you aren't really a sappy-card and dozen-red-roses kind of girl, freshly squeezed blood orange juice, blood orange liqueur and bourbon makes a charmingly macabre drink for Valentine's Day.
The color comes out reddish-pink, but the flavor is all exotic citrus and smokey whiskey.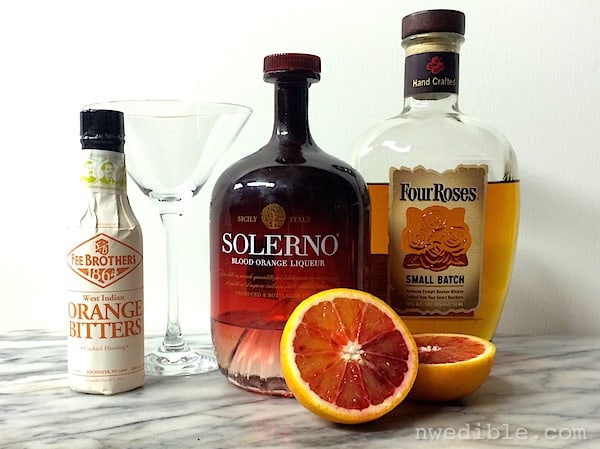 The Bloody Valentine
Makes 1 rather giant cocktail, or 2 petite pours.
Ingredients
2 oz bourbon
1.5 oz. freshly squeezed blood orange juice
.25 oz. blood orange liqueur
Several generous shakes orange bitters
Method
Shake all ingredients hard with cracked ice. Strain into a chilled cocktail glass. Garnish with a twist of blood orange peel.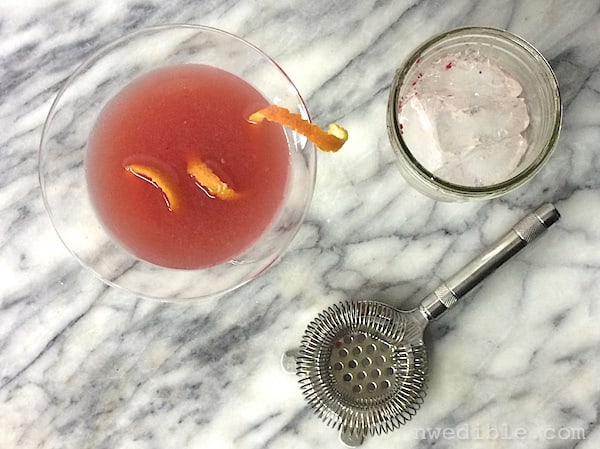 Happy weekend, and happy Valentine's Day, friends.
0