Ooh, how time flies!
This week: what the heck I've been doing for the past week, Jim Gaffigan on parenthood, slow flowers for late February and more.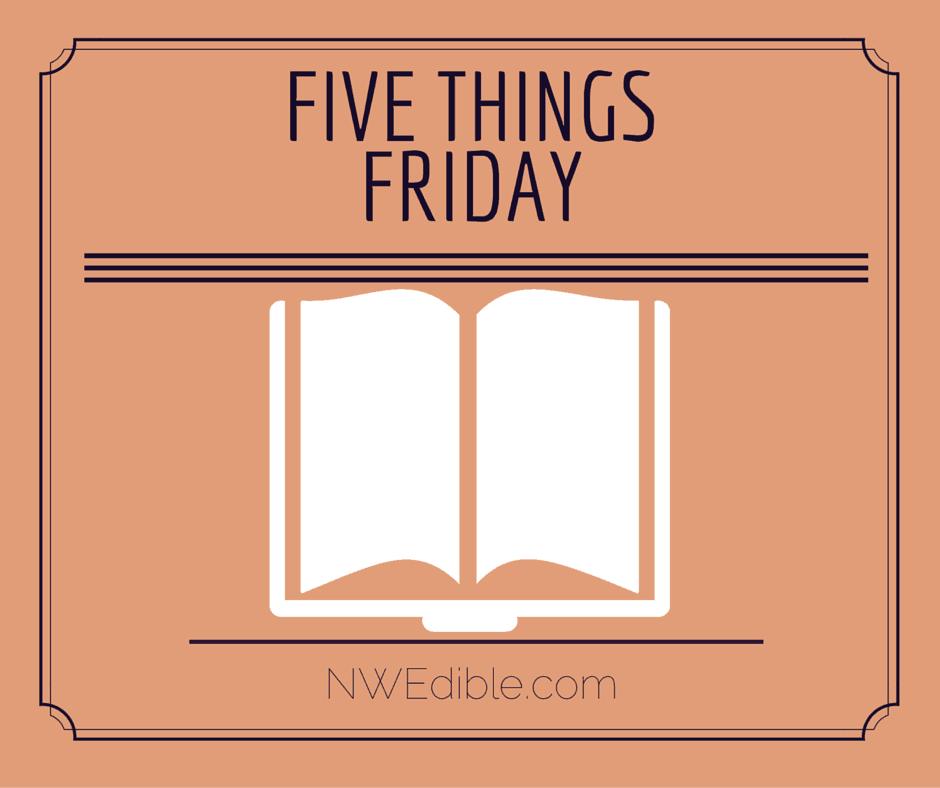 1. Why Is 5 Things Friday On A Saturday?
I've been playing catch up this week. It's very interesting to me how little it takes to kinda throw off my routine. This is, to me, a sign that my routine is too brittle. Or maybe I'm overthinking and this is just life.
In any event, I was sick early week-before-last (the kids were off school for President's Day because of course they were home while I was sick) and then had to gear up for my presentations at the 2016 Northwest Flower and Garden Show.
I adore presenting at the NWFGS. I get to be goofy and hopefully edu-taining, and I meet the coolest people. This year a bunch of Survival Podcast friends said hi, and I met a badass apartment-balcony-gardening reader named Christina who has overwintering apartment-grown kohlrabi down to an art form. Another reader, Elaine, may become my quince hookup until my own tree matures.
A good time was had by all, but then I got home and somehow my domestic sphere kinda exploded and I needed a couple days to get all the wheels turning in the right direction again. For example, I bought a lot of demonstration veg for one presentation and because I get twitchy about food going to waste, immediately had to deal with it. So currently my fridge is like, Korean-grandma level full of ferments. Which I love.
And then the sun came out, and apparently I'm solar powered because all of a sudden I was like, "this is a good time to deal with that pig leg I have in the freezer, and oh – I might as well pressure can black beans and make lemon curd with the 9 million duck eggs I have while I'm at it. And maybe I should repaint the chicken coop and pressure wash the back patio and…and…and."
Which is why this 5 Things Friday is posting on a Saturday.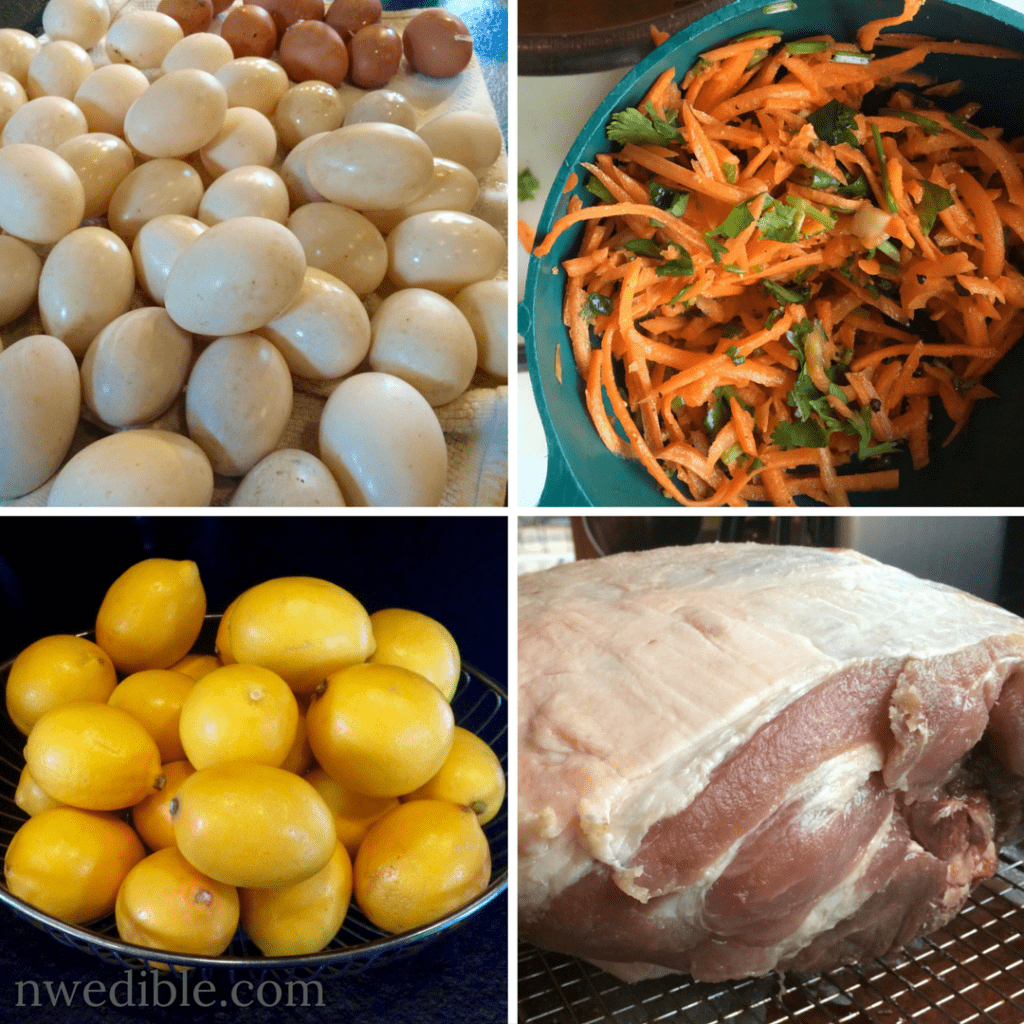 2. What I've Been Eating
I am currently without beef. I've got 2 chickens, several filets of salmon and maybe 60% of last fall's pig from Adalyn Farms in the freezer.
Looking forward, I think I'm going to start doing "Breakfast For Dinner" every other week. The ducks started laying like crazy about 3 weeks ago, and the chickens keep kinda chunking out the eggs, too – so I'm going to start subbing in egg for meat protein at more meals. Should help us stretch our remaining meat through to fall, so we buy less meat from the market.
Last Wednesday I made this mess of yum from fridge flotsam: pork belly and spicy kimchi over rice. Since then most of my meals have been some variation on this and I'm not complaining.
3. Slow Flowers Bouquet of The Week
Slow Flowers is the concept that we buy local, think global, and work seasonally with our flowers as well as our food. I've dabbled in the slow flower bouquet concept and I really like it. I am super inconsistent about taking the time to cut a bouquet for the house, but I thought maybe if I made it part of 5 Things Friday, I might remember slightly more often.
In any event, today I was inspired – the apricot, almond and cherry trees are all just beginning to break into flower and it's the most beautiful thing – like the world started breathing again. So I went out and clipped a branch or two from each of the trees that looked ready to bloom.
By themselves, the branches just rattled around in my white pitcher vase (which is pretty much the only thing I ever put flowers in), so I snipped some of the blossoms from my pieris, and grabbed some sarcococca as greenery. And then I noticed some hellebore flowers and snagged a couple.
Honestly, not my most-favoritist bouquet ever – the branches are a bit more horn-like than I wanted – but I think when the flowers pop it'll soften.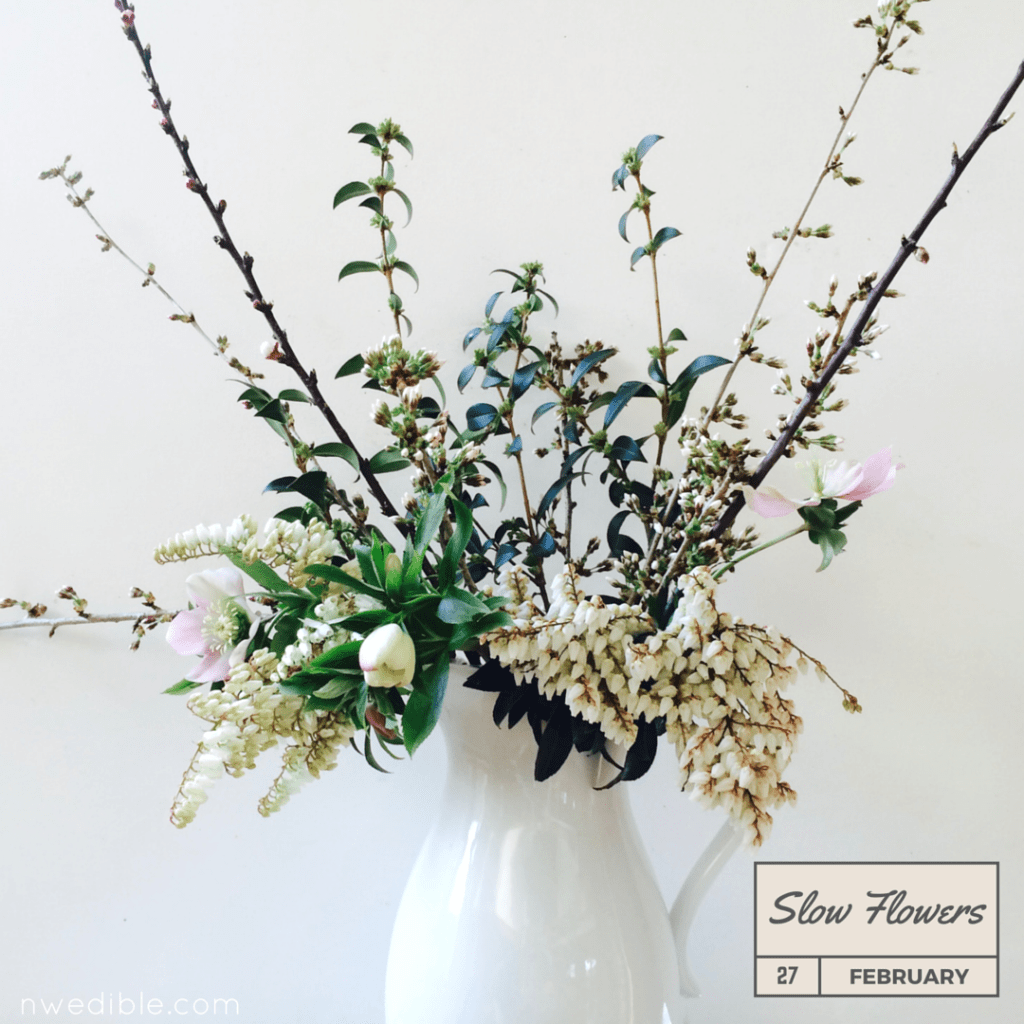 4. What I've Been Watching
Ok, the last few 5 Things Friday may have been a bit moody. Sorry about that. I'm not all cynic-and-cyanide, I promise. In fact, lately I've been cracking up to Jim Gaffigan. He has such a great take on parenthood. He's also one of those rare clean hilarious comics – so if you like your stand-up without the sex and swearing, Gaffigan's your guy.
If you have a kid, or kids, this is a great bit. I've watched it many times and it's still funny.
5. Update On My Booze Fast
Gave up booze for Lent. That was…about 2-and-a-half weeks ago. I'm still sober! Surprised?
Nah, it's actually not been nearly as hard as I feared. On taco night I wanted a beer like a baby wants his favorite blankie. And I've had several passing cravings for a cocktail – the whole process of making, pouring, and drinking. I have found sparkling water indispensible. Want a beer? Have a club soda. That's my advice.
That's not to say there've been no impacts. I sorta-kinda cancelled on plans with my mom to go for happy hour because of this Lenten devotion (there were other reasons, but my current dry state situation was a factor). And my husband got some great news at work and we probably would have cracked a bottle of champagne, except….non-drinking me. So that's crappy, because obviously both mom-and-daughter-happy-hour and husband-and-wife-champagne-time are awesome.
But other than that, I really haven't been too affected by not drinking. I am sleeping a lot better and I feel just generally up and positive. Both very good things.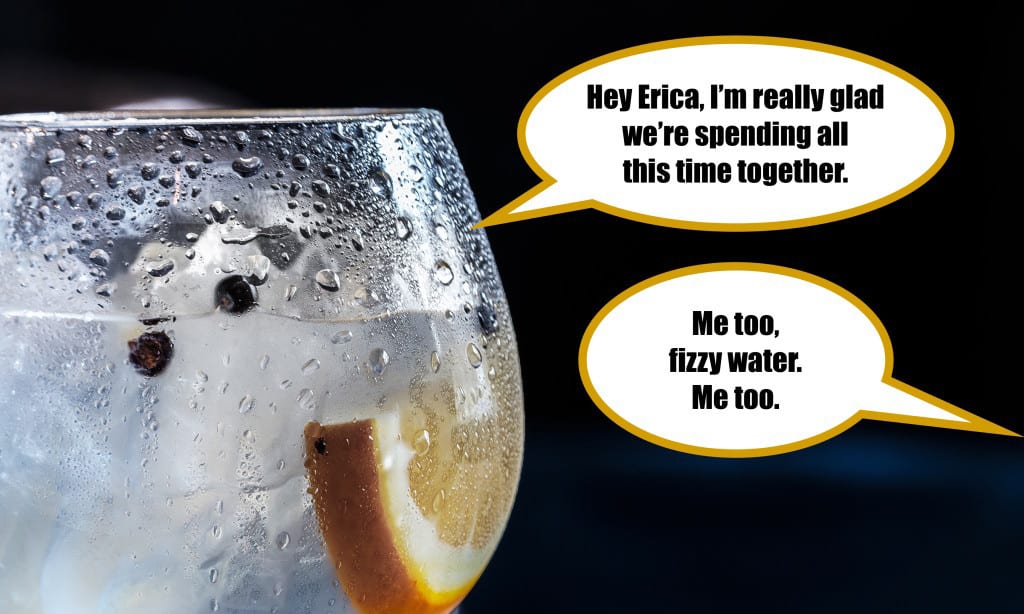 How have you been this week? What have you been up to?
0