Time for the weekly-ish round-up of randomness! 5 Things Friday is my way of shoe-horning in and discussing things that don't necessarily belong on an urban homesteading blog, just because I've been thinking about them the past week.
This week: George Carlin is my kind of life philosopher, how to get one over on the internet, a 12 minute podcast I highly recommend and more.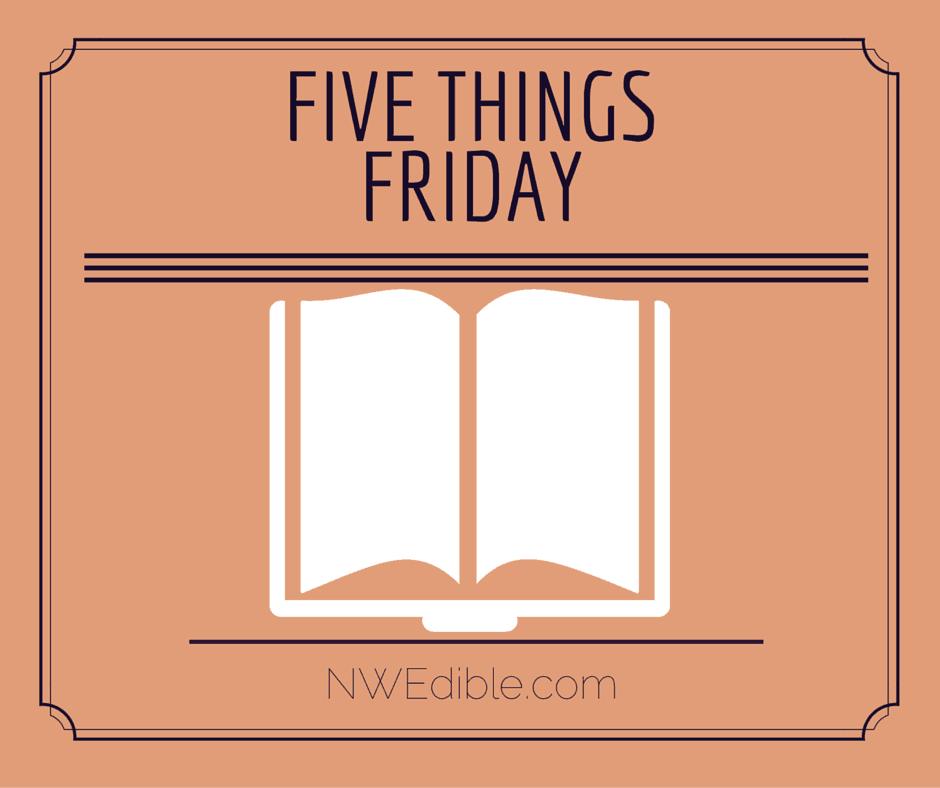 1. What I've Been Eating
I purchased a whole pig back in November from my friends at Adalyn Farm.
The saying about a pig is, you eat everything but the squeal. My experiences enjoying the culinary satisfaction of pig heart, liver and jowl meat tells me this is very true. I've rendered lard and made stock and Canadian bacon but for fast family meals, our favorite piece-o-pig has become the "cutlet."
The cutlet (at least in this case) is a thin slice of pork shoulder, run through a mechanical meat tenderizer. A quick three-stage dip in flour, then egg, then breadcrumbs leaves these cutlets ready to skillet-fry.
I've used these pork cutlets a bunch of different ways, but the kids favorite is what my son calls "Japanese Pork Cutlet" – which just means we drizzle the fried cutlet with a Japanese-style teriyaki sauce (Tonkatsu sauce would be more authentic.)
With rice and a fast cabbage slaw it's not the healthiest meal around – but everyone gobbles it up.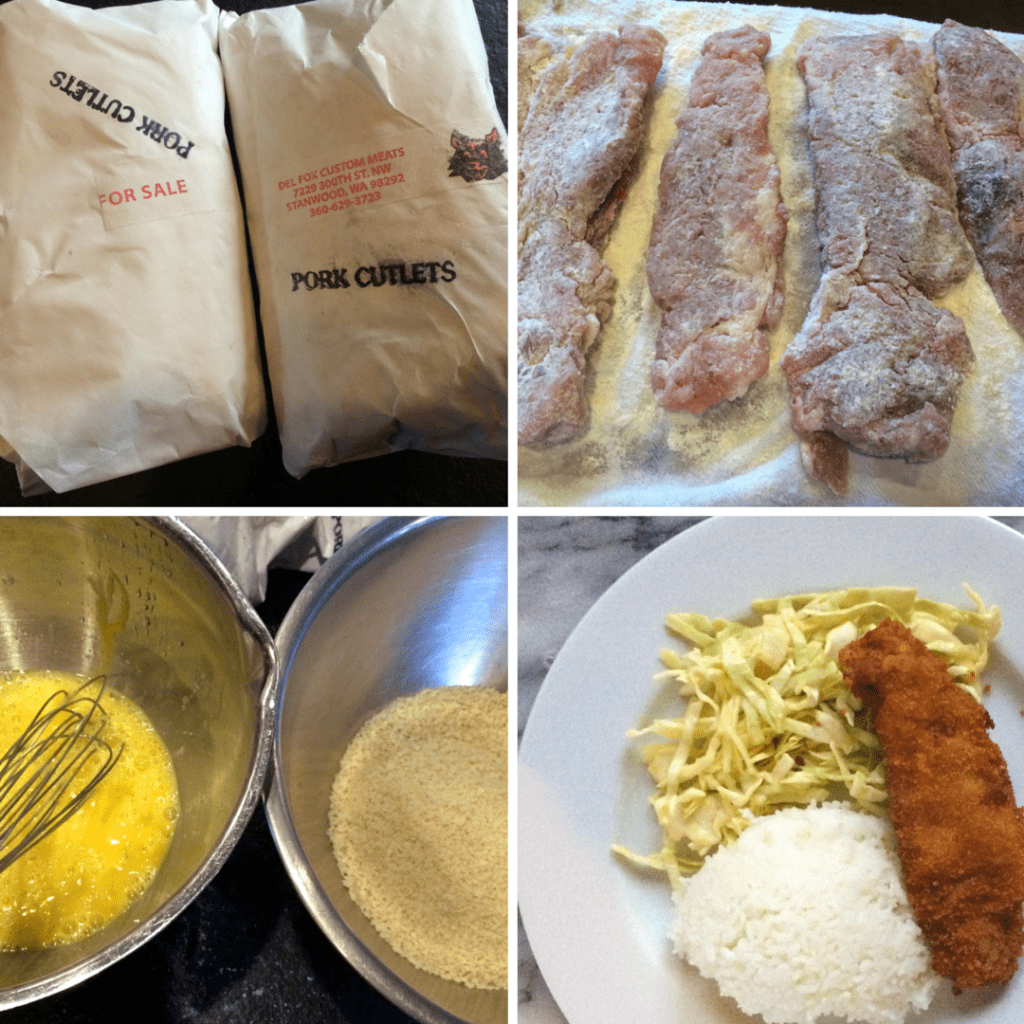 2. What Tool I'm Loving
The thing about the internet is, in many ways it's the great liberator – the sum total of all human knowledge, condensed down into a form you can keep in your pocket. Pretty radical stuff.
But the internet can also be like a poorly trained, 130-pound dog, dragging you around from interesting smell to interesting smell until eventually you just wind up confused about why you are sniffing a stranger's butthole.
As a blogger I am online far more than is really healthy, and I've learned the trick to surviving the interwoobles is knowing when to put your willpower in someone else's hands. I use a browser plug-in called Anti-Social, which allows me to strategically turn off those parts of the internet that are most likely to whisk me away into butt-sniffing territory.
This is a $15 plug-in (I'm not affiliated with it in any way) that's easy to use, annoying to circumvent, and helps me get more stuff done online.
Highly recommended.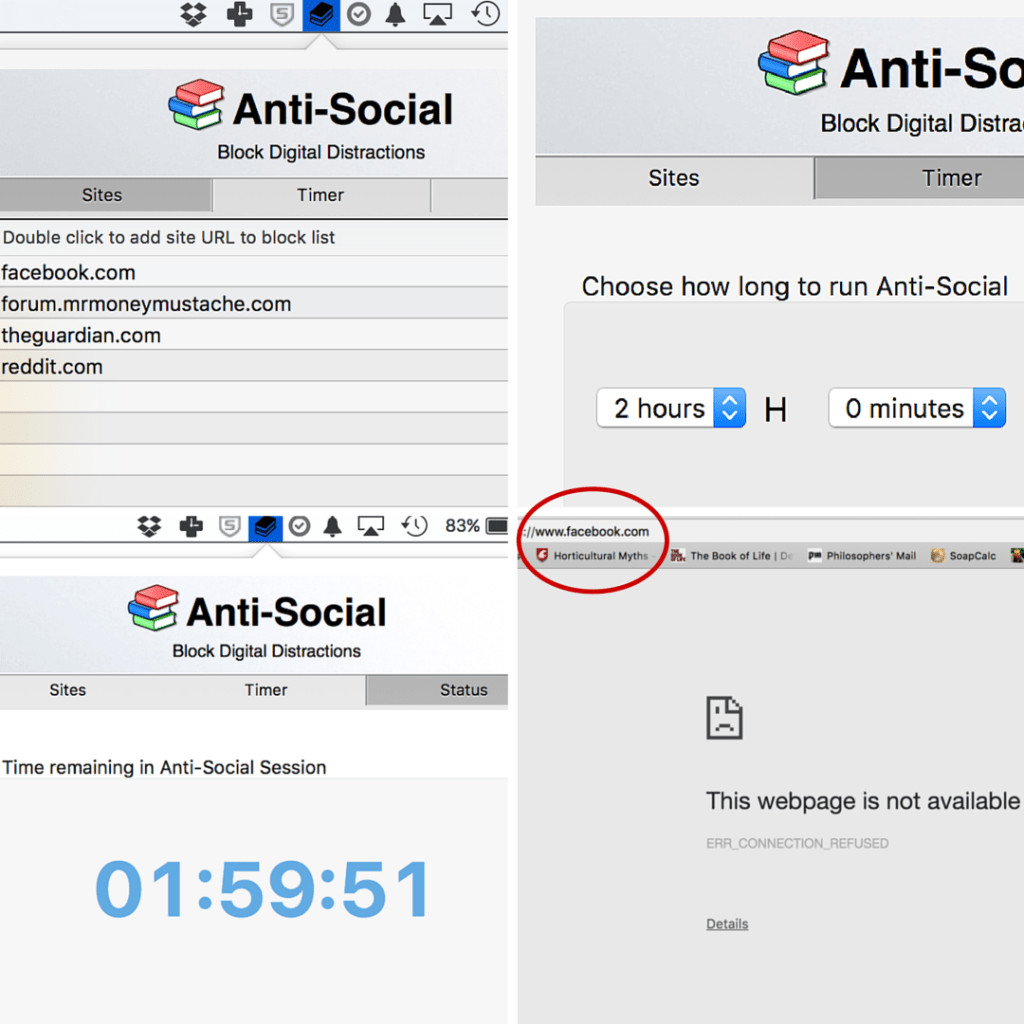 3. What's Going On With My Book?
Quick update! My book, The Hands-on Home, is getting really nice reviews on Amazon. Thank you to everyone who's purchased a copy and taken the time to leave a review.
My husband took the kids to Costco the other day and saw my book right along side The Barefoot Contessa. That's crazy! My publisher tells me Sam's Club just confirmed a pretty big order to stock Hands-on Home this spring as well.
I've also gotten reader reports of my book in Elliot Bay Books, Ravena Gardens and Anthropologie, plus lots of great smaller indies throughout the Pacific Northwest.
This is all quite exciting! Thank you guys again so much for all your support.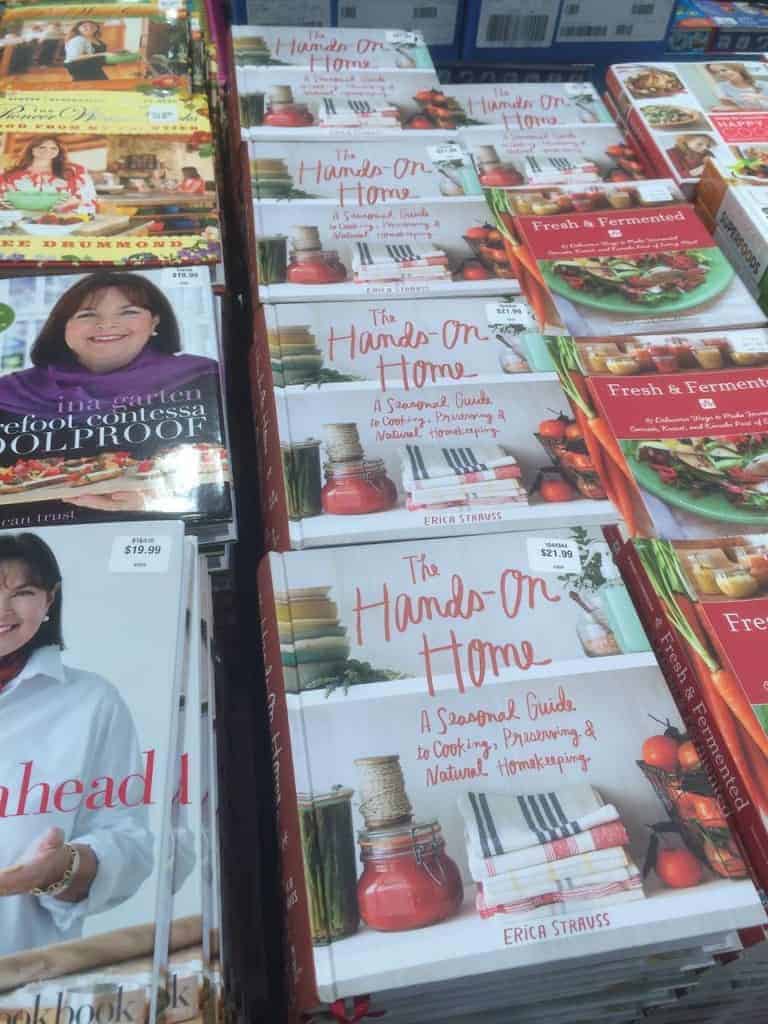 4. What I've Been Listening To
I love podcasts. Podcasts are to radio what blogs are to magazines: a slightly less commercial, more personal way to tell stories and explore and solve problems. Long-time readers may remember my brief attempt at podcasting. One day, I hope to get back to producing my own podcast – it's a medium I really enjoy.
For now, I seek out the best of other people's podcasts. I'm a long time fan of Root Simple, Radio Lab, A Way To Garden, Permaculture Voices and Living Homegrown. And you probably know that I am a regular contributor to The Survival Podcast.
One of my new (to me) favorite podcasts is a weekly celebration of scientific randomness called Ockham's Razor. The last several episodes have covered Alzheimer's disease, the design of the ideal self-sustaining eco-town, and sea worms.
Each episode is in the 12 minute range, and since Ockham's Razor is a production of the Australian Broadcasting Corporation, the quality is excellent.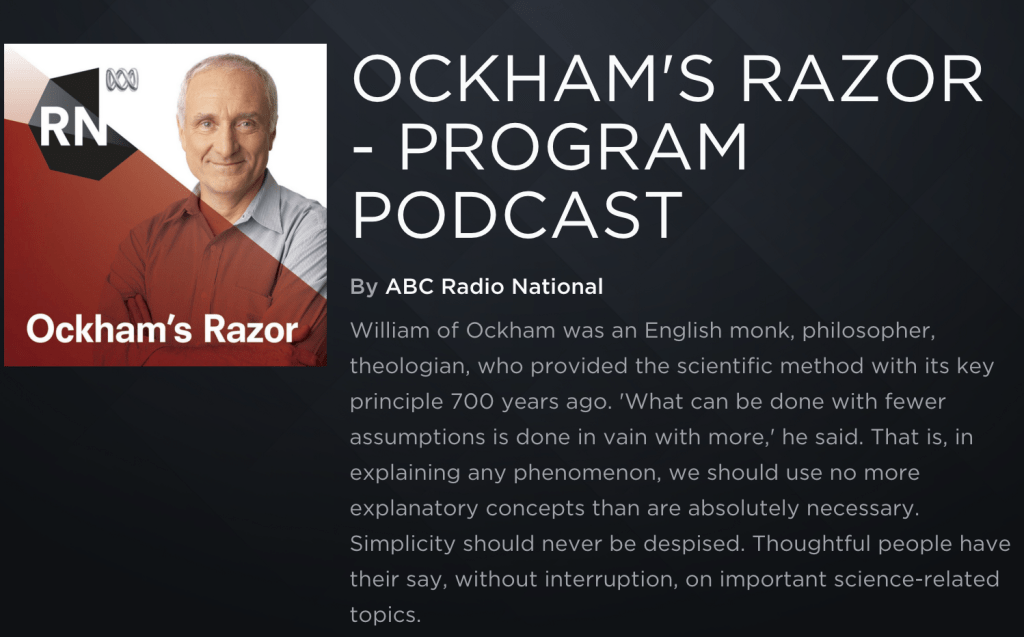 5. What Quote I've Been Pondering
George Carlin is a personal hero of mine, contributing more to my outlook on the universe than is probably psychologically healthy. His stand-up comedy was no-quarter social critique about everything from race and religion to government and language, just barely disguised as two-drink-minimum fun.
A few Carlin quotes:
Trying to be happy by accumulating possessions is like trying to satisfy hunger by taping sandwiches all over your body.
A house is just a place to keep your stuff while you go out and get more stuff.
I love and treasure individuals as I meet them; I loathe and despise the groups they identify with and belong to.
The planet is fine. The people are fucked.
By and large, language is a tool for concealing the truth.
I like it when a flower or a little tuft of grass grows through a crack in the concrete. It's so fuckin' heroic.
Somewhere along the way, someone is going to tell you, 'There is no "I" in team.' What you should tell them is, 'Maybe not. But there is an "I" in independence, individuality and integrity.' Avoid teams at all cost. Keep your circle small. Never join a group that has a name. And if they tell you you're not a team player, congratulate them on being observant.
But it's this one that's been most resonating with me lately: "Inside every cynical person, there is a disappointed idealist."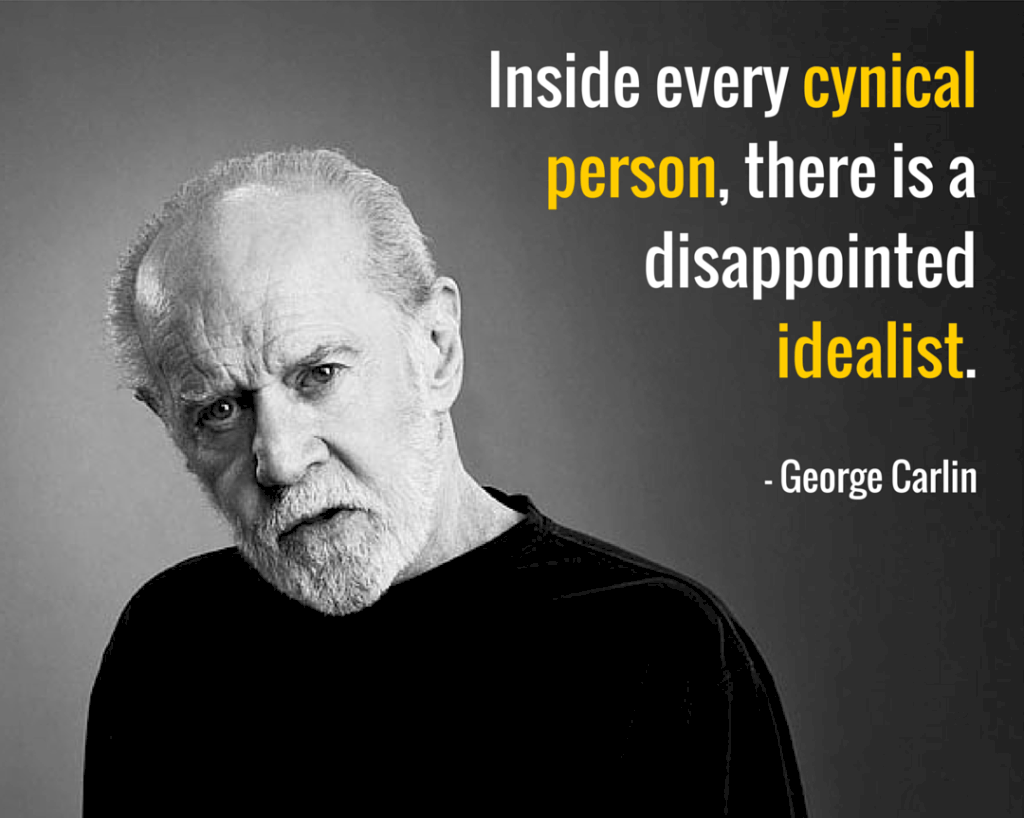 Oh George – how well you know me.
I remember when I believed the mythology of the shining city on the hill – and even argued for it, while older and more sophisticated people with more visa stamps in their passport smiled at me indulgently.
From where I stand now, everyone looks at least a little dirty, everyone looks slightly culpable. It's shades of unacceptable, and you just cross your fingers and hope you're part of a team that's a bit nearer to "pale smoke" than "wrought iron" on the great color swatch of evil.
It's hard to feel idealistic or righteous in situations like these. But you know, maybe righteousness isn't the point. Maybe just getting on with it as best you can is the point.
Or, as George Carlin once said, "Always do whatever's next."
So, what's next for you?
0