Five Things Friday: where I assemble assorted favorites, oddities, announcements, discoveries, random thoughts, life tidbits and whatever else wasn't quite long enough for a real post. This week: year round gardening, my favorite essential oil, nerdy books and garden clean-up.
Do One Little Thing This Week
The name of the game right now is finalizing your garden plan for 2018. One of the things that can be especially tricky is figuring out when to plant what crops so that you can maximize your harvest.
If that's something you're still working on figuring out, check out How To Make Succession Planting and Year-Round Gardening Really Work, a comprehensive look at how I plan in terms of "crop windows" in order to get the most from my garden, all year round.
Item I'm Loving This Week
DoTERRA On Guard Essential Oil – I like essential oils, but I'm not one of those bloggers who wants to tell you about how they will change your life and, like, cure alopecia or something. And I certainly want nothing to do in the periodic catfights that crop up over essential oil brands.
So from the perspective of someone who has no particular loyalty or attachment to any essential oil, the doTERRA On Guard blend is the best smelling thing in the entire world. It's ridiculously expensive, but it took me nearly a year to use up my first bottle with basically daily use, so I just sprung for a second bottle. I put a couple drops in the diffuser (this is the one I use) and my whole bedroom just feels warm and cozy.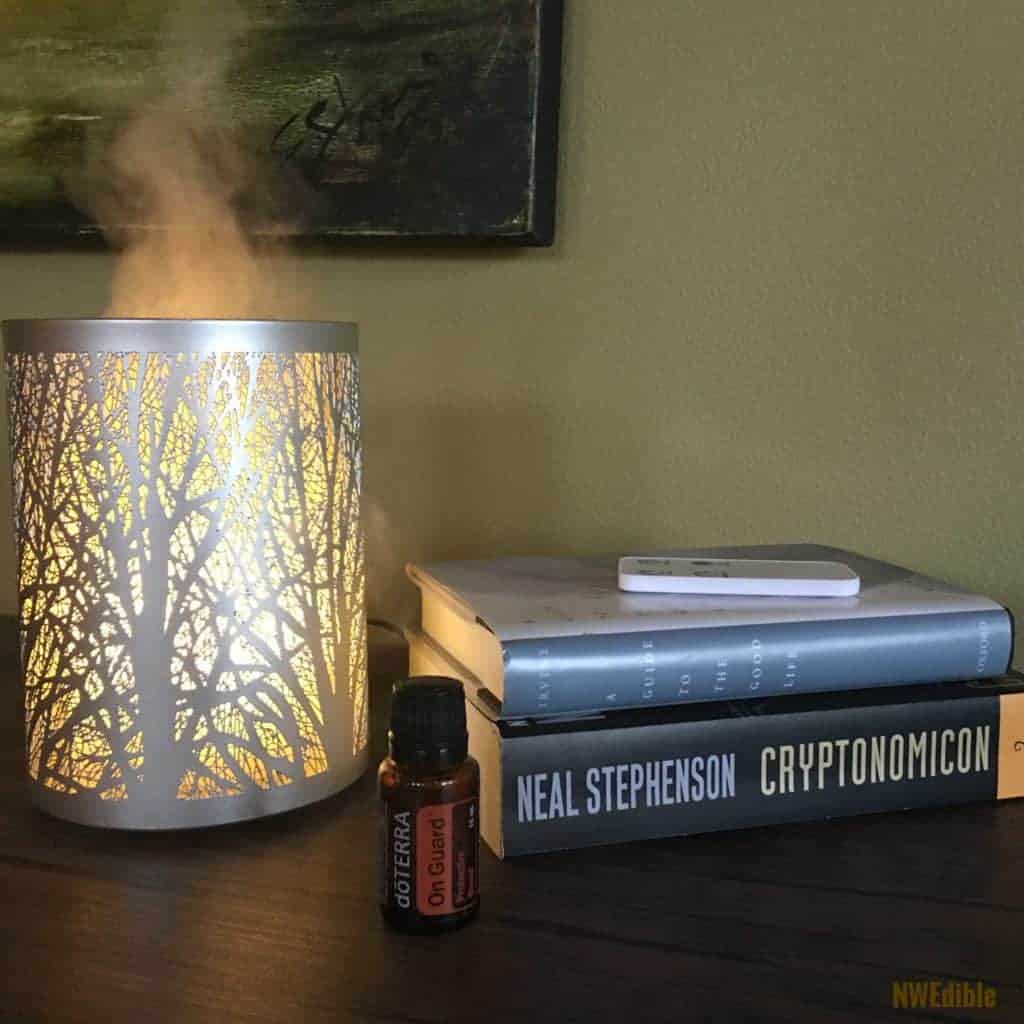 What I'm Reading
Continuing with the "what's on my bedside table theme," for Christmas my husband gave me the Neal Stephenson novel Cryptonomicon. I love almost everything Stephenson writes, and The Baroque Cycle on audio read by the incomparable Simon Prebble (I'd listen to Prebble read the Yellow Pages) remains the best – and also the longest – historical fiction experience of my life.
So what a treat it was to pick up Cryptonomicon and realize not only is it in the same literary universe as The Baroque Cycle, but it shares a similar intricate, time-hopping, plotline-weaving style in a slightly more accessible length (it's still over 900 pages long).
Full of mystery, tech, cryptology, security, and danger, this is something like Bitcoin meets Nazis. While in some ways Cryptonomicon is more relevant than ever, the only drawback I've encountered is that the future has somewhat caught up to Stephensons 1999 imaginings, so some of the tech feels a touch dated.
Here's the full list of what I'm reading this year.
In The Garden This Week
Rain, rain and more rain. That dry spell was too good to last, I suppose. In between downpours, a few garden scenes caught my eye. Clockwise from upper left: The color on this self-seeded Golden Chard is incredible – the cold seems to make color more vibrant; the pile of trimmings from winter pruning; new tender growth on over-wintered Red Russian Kale will make a nice addition to meals.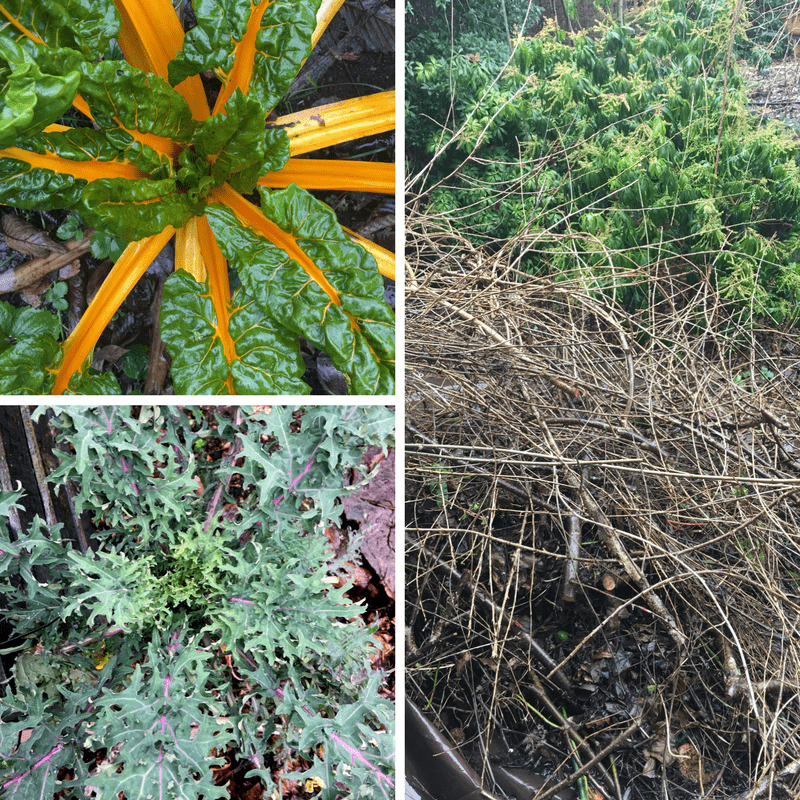 Quote I'm Pondering
"Experience is what you got when you didn't get what you wanted."
— Howard Marks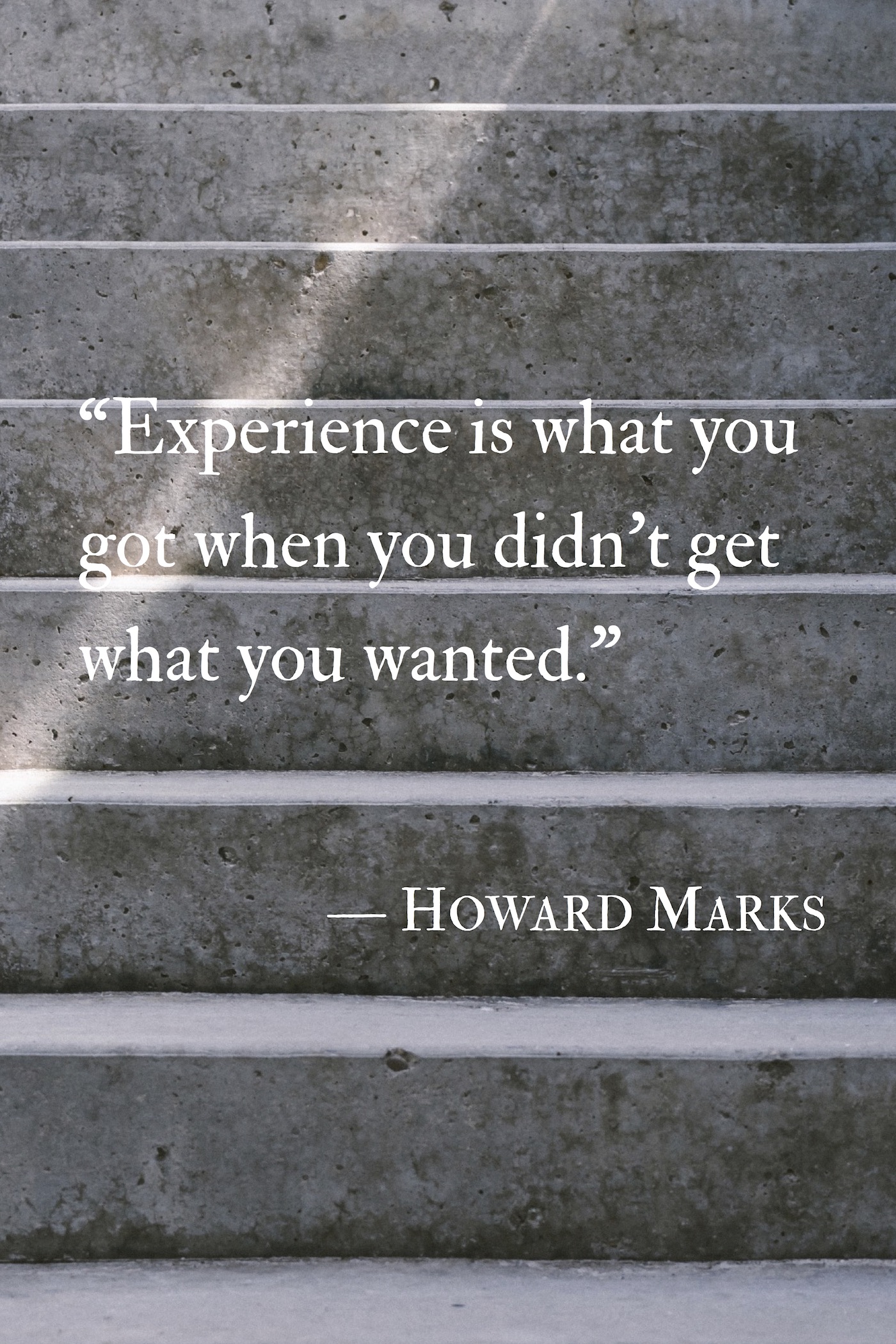 1