Time for the weekly list of accomplishments! This is my way to stay motivated and accountable in my productive home progress.
As with last week, if you want to join in, please do. We can high-five each other for being garden badasses.
Feel free to list your own weekly achievements in the comments, or if you have a blog and want to do your own post and link to it, that's totally encouraged too!
Planting & Maintenance
Almost everything is in for now. I don't think I planted a thing this past week. Oh – that's not true, I attempted to transplant two extra cabbage plants into areas where slugs ate other seedlings. Not sure it'll work, though.
Basic garden maintenance – watering as needed, weeding, etc.
Massive weeding efforts in the food forest jungle that's been neglected for over a year.
Trained and pulled the suckers off all my indeterminate tomatoes.
Helped my neighbor water her vegetable garden.
Harvested
The garden is starting to produce – what a great feeling.
Lettuce
Kale
Cherries!!!
Chard
1 single strawberry
Herbs – mint, lemon balm, rosemary.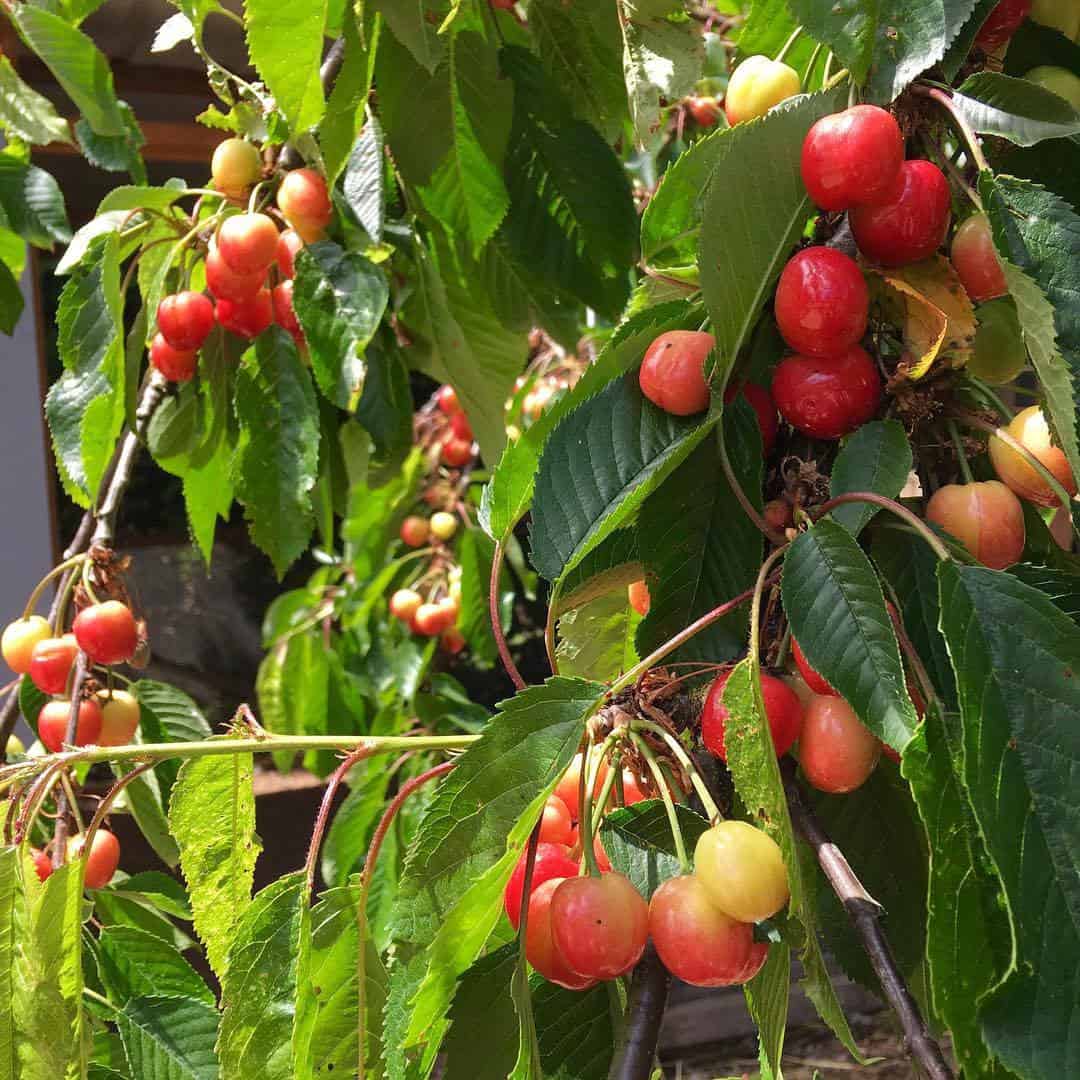 Preserved
Nada. Maybe next week. Drank a lot of kombucha, though.
Cooked
Took a friend a giant frittata and other brunch fixings. I'm on a frittata kick. Used up 10 eggs. Only 10,000 more to go!
Animals
Basic daily maintenance.
Hooked a timer up to the duck tub filter so it doesn't run overnight. This should cut our energy consumption a bit and not impact the duck tub cleanliness too negatively.
Had my "In 3rd-year vet school" sister examine one of my ducks who appears to have some sort of organ prolapse. Conclusion: she might not live a super long time but she's unbothered, doing normal duck things like preening, and otherwise looks healthy. Watchful waiting is the treatment.
Secret animal addition probably happening today. It's not goats. No, really: it's not goats. 
Projects
Finished up the tomato trellis. Ran twine down from the top beam and trained the tomatoes up.
Build a hand-woven trellis for my cucumbers out of pruned-out tree suckers (video on Patreon).
Painted my new tool storage thingy that I made out of a few pallets.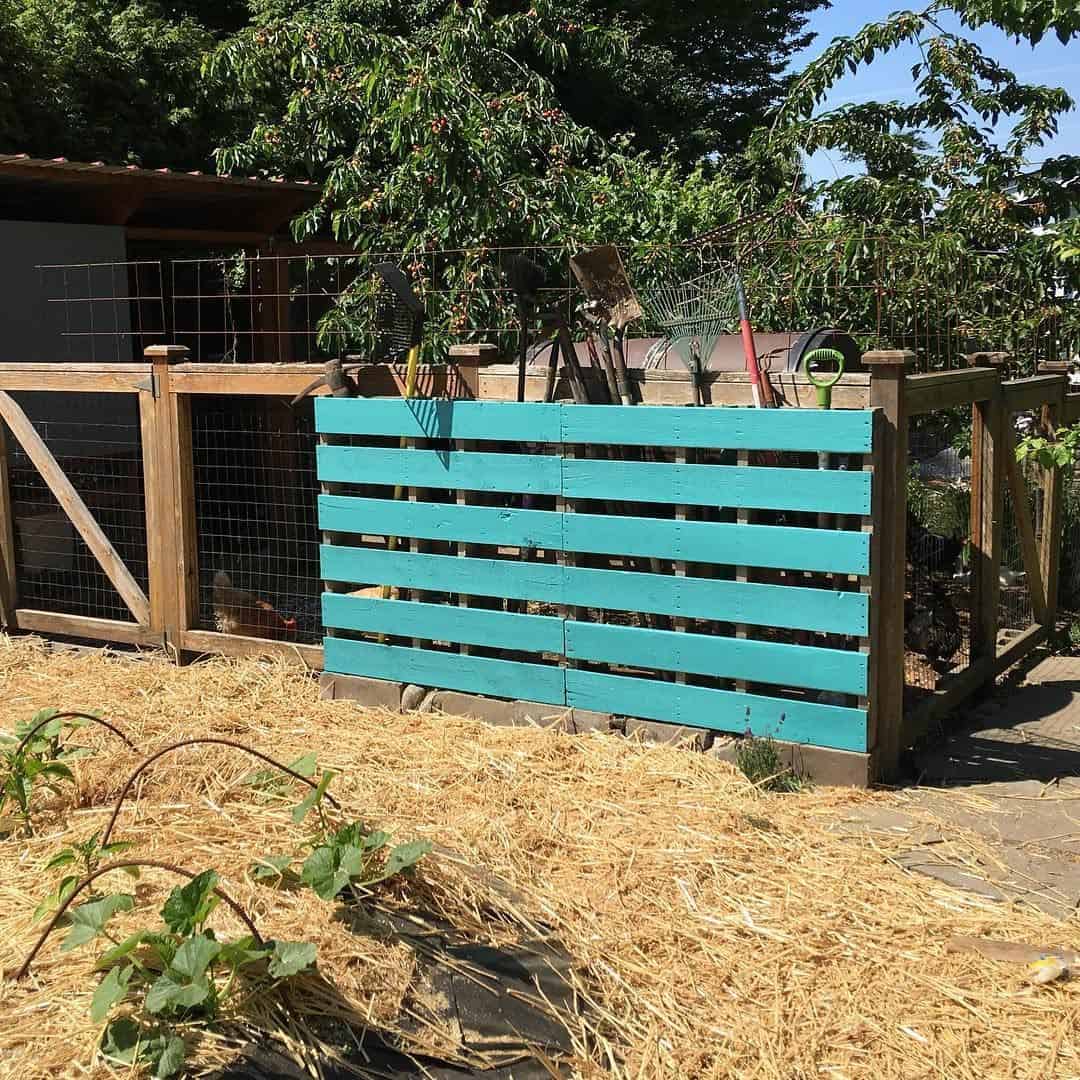 Business, Finances and Frugality
Hit the second goal on my Patreon page! Whoot! We jumped halfway to our third goal within a few day after the official launch went up.
Homebrew Husband fixed his earbuds that went through the wash by soaking them in 99.9% isopropyl alcohol instead of just buying a new pair.
Logged every expenditure in GoodBudget.
Energy Use & Solar Panel Production
Total electricity used: 163 kWh

Total solar energy produced: 213 kWh (= $114.44 in production incentive)

Energy "sold back": 50 kWh (= $5.20 in net production)

Total earned through our solar panels this week: $119.64
Homeschool
Basic daily studies.
We painted pots in the Greek "heroic story" style as part of our integrated history studies. That was fun!
Lots of end-of-year administrative wrap up stuff: made appointments with school advisors, finished the final progress reports of the year, began looking at class scheduling for next year, etc.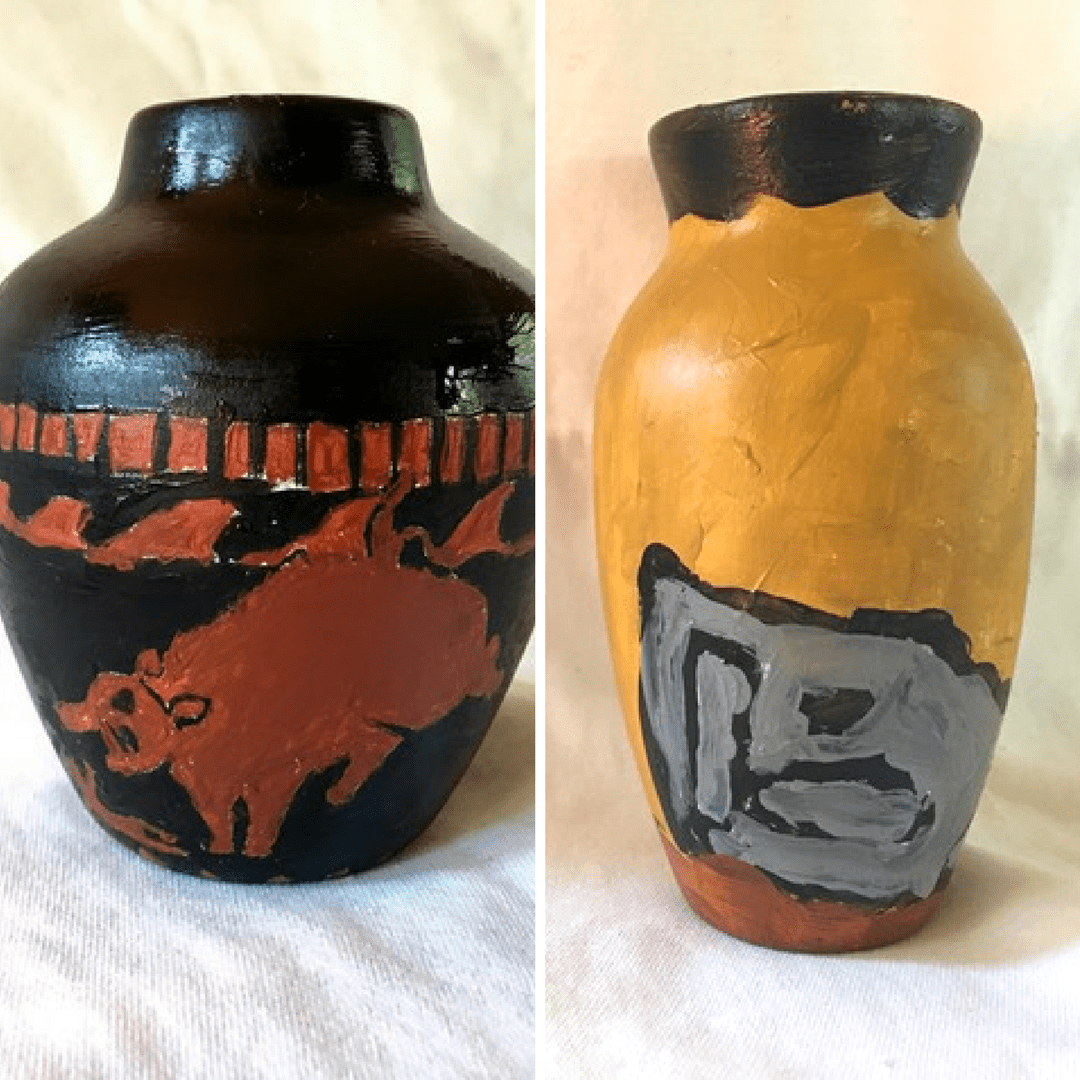 Planned & Researched
Spent a long time refreshing my memory about the 8 Forms of Capital for my June Patron Letter about how to use this permaculture concept to assess the balance and resilience in your life.
Inspired by a visit to Grace Hensley's place, I decided my flower game is weak as shit and I should probably learn more. So basically I stared at pretty pictures of flowers and I'm trying to pass that off as productive.
•          •          •
I'm thinking about renaming this feature "Show Your Stuff Saturday." Would that be too cheesy? Let me know, and then brag a bit about what did you do this past week.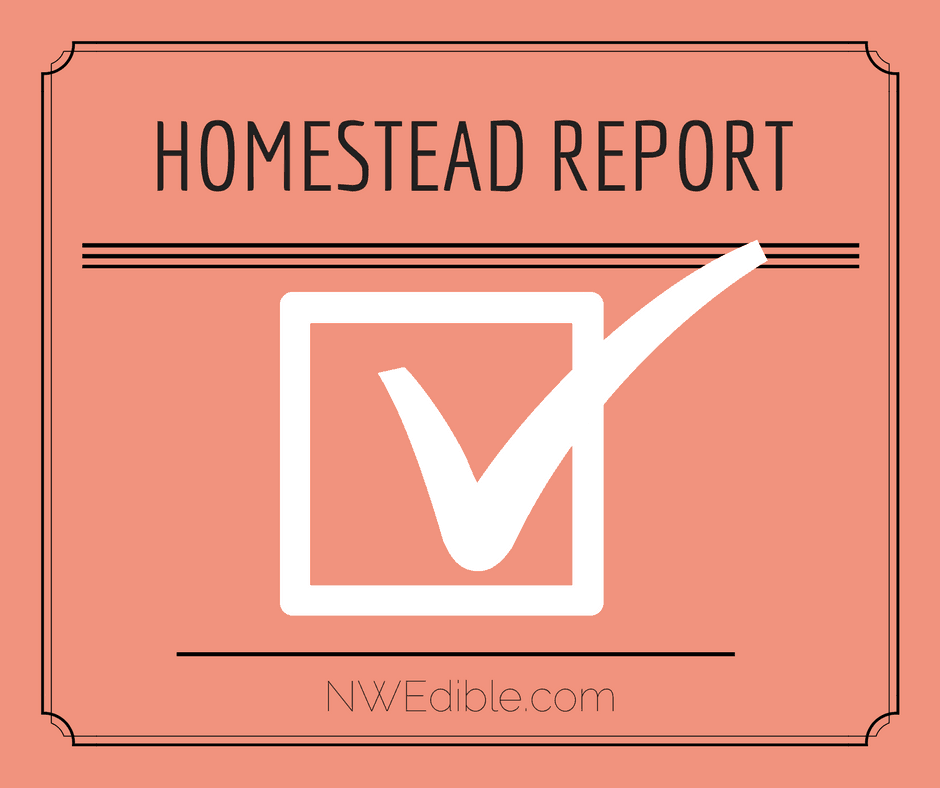 0