When I was growing up, I learned to carry when solving multi-digit addition problems, and borrow when solving multi-digit subtraction problems. Now, the vogue term for two practices is regrouping.
Whatever. Like most homeschooling parents I care very much that my kids master key concepts, and very little about the changing fashions in educational theory and terminology. The important thing is the kid understands ones, tens, hundreds (etc.), the relationship between them, how to line everything up in a tidy column, and how to accurately move numbers between these columns.
I whipped up this worksheet to help Oliver with his multi-digit addition and subtraction problems. It's far easier for him to focus on the actual arithmetic when every digit has a tidy spot to live in. Asking him to do this kind of problem on generic lined notebook paper, for example, is a nightmare of drifting numbers, misplaced carrying, and deep, frustrated sighs.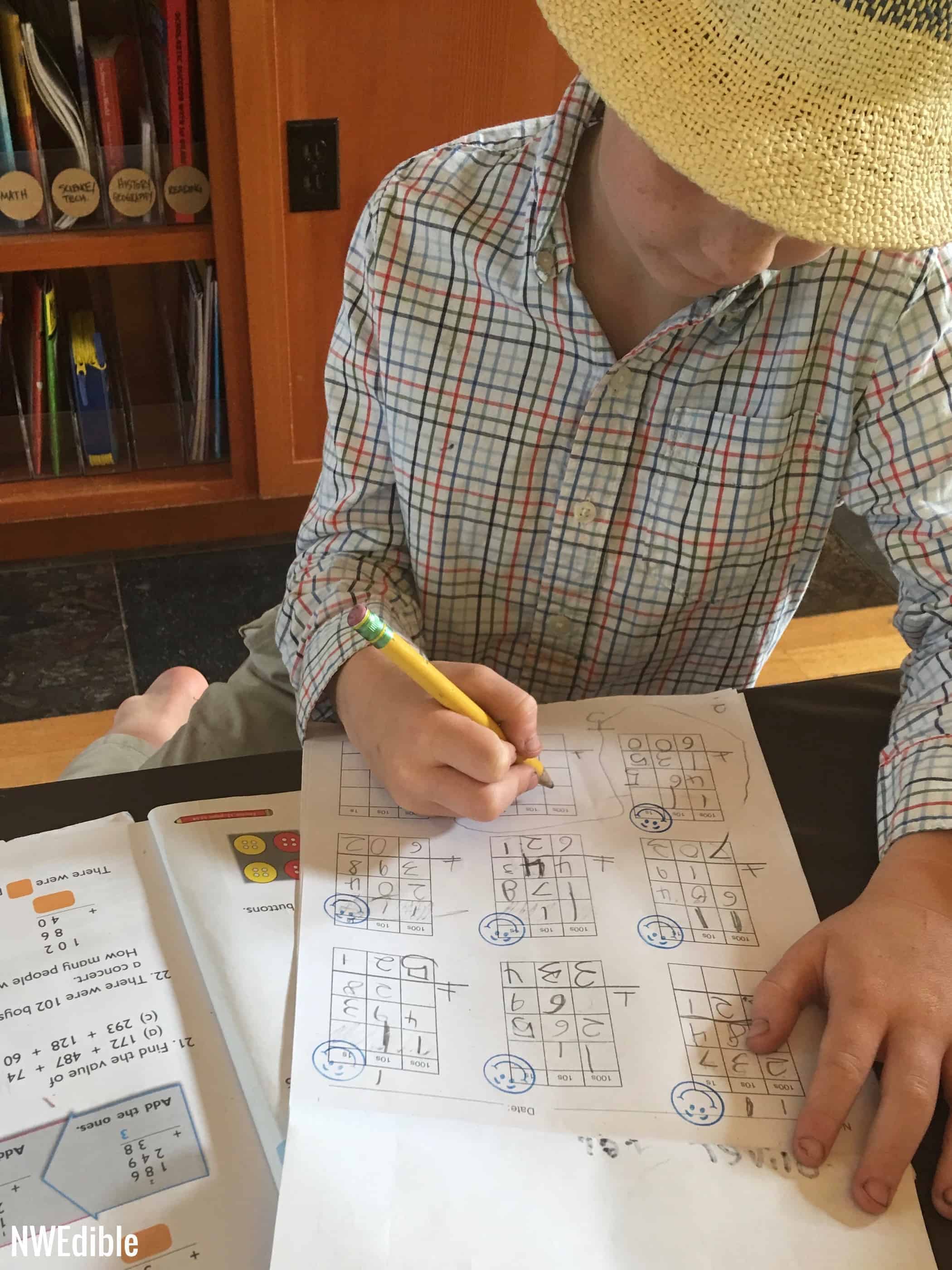 This worksheet is pretty self explanatory – there are reminder labels to help Oliver line up the ones, tens, and hundreds. The shaded grey boxes at the top hold the regrouped (borrowed or carried) numbers.
Feel free to download this worksheet if it would be helpful in your own homeschooling, afterschooling, or general math practice with your littles. Just click the image below, you'll be taken to a PDF you can save to your own computer.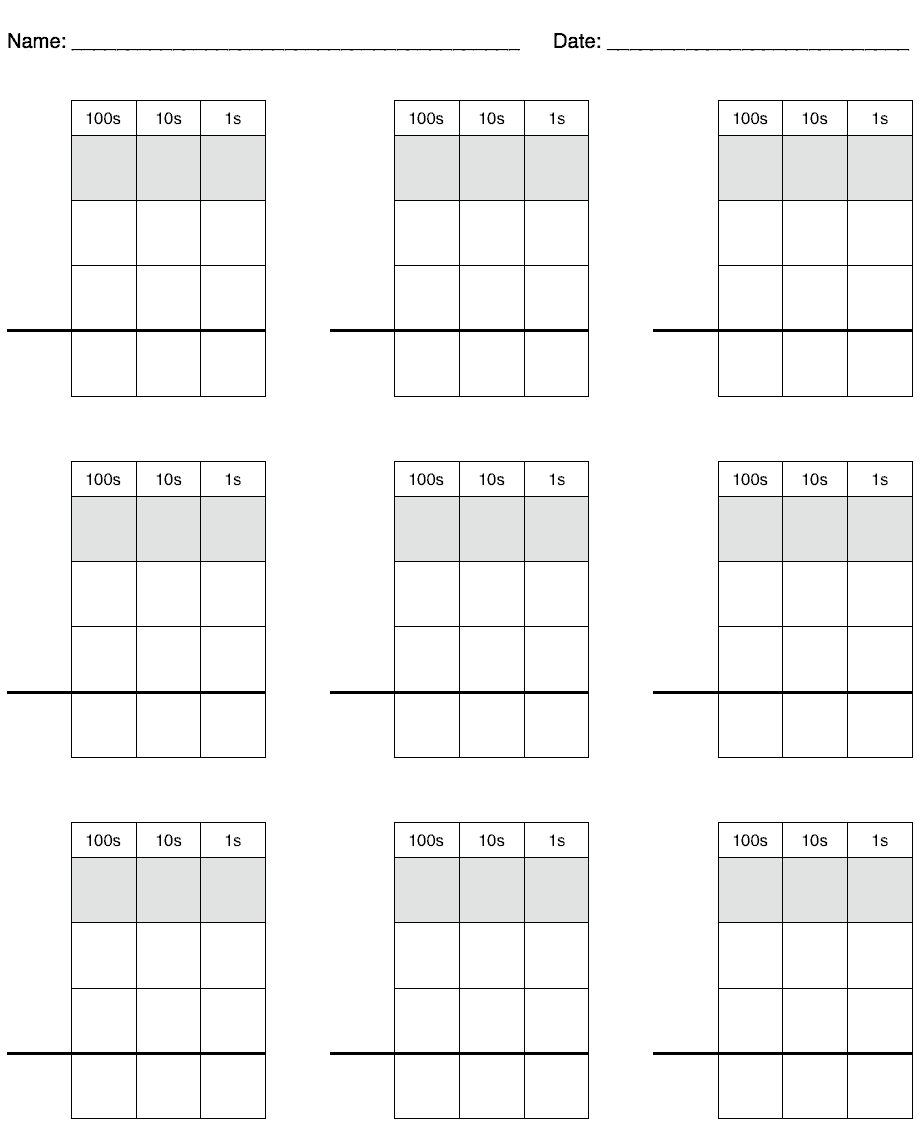 36