I'm quite sure that, were it not for that viral YouTube video of a Honey Badger, there would be no cocktails celebrating this ferocious, Cobra-snake-eating badass of an animal.
The Honey Badger is what you might call an interpretive cocktail. Drinks based off memes are, by definition, not classics. There are as many variations of the Honey Badger Cocktail as there are things that a real live honey badger will attack and eat. I tried a few (research, you know) and decided none of the existing Honey Badger Cocktails captured the spirit of an animal who Does. Not. Give. A. Shit. This one does.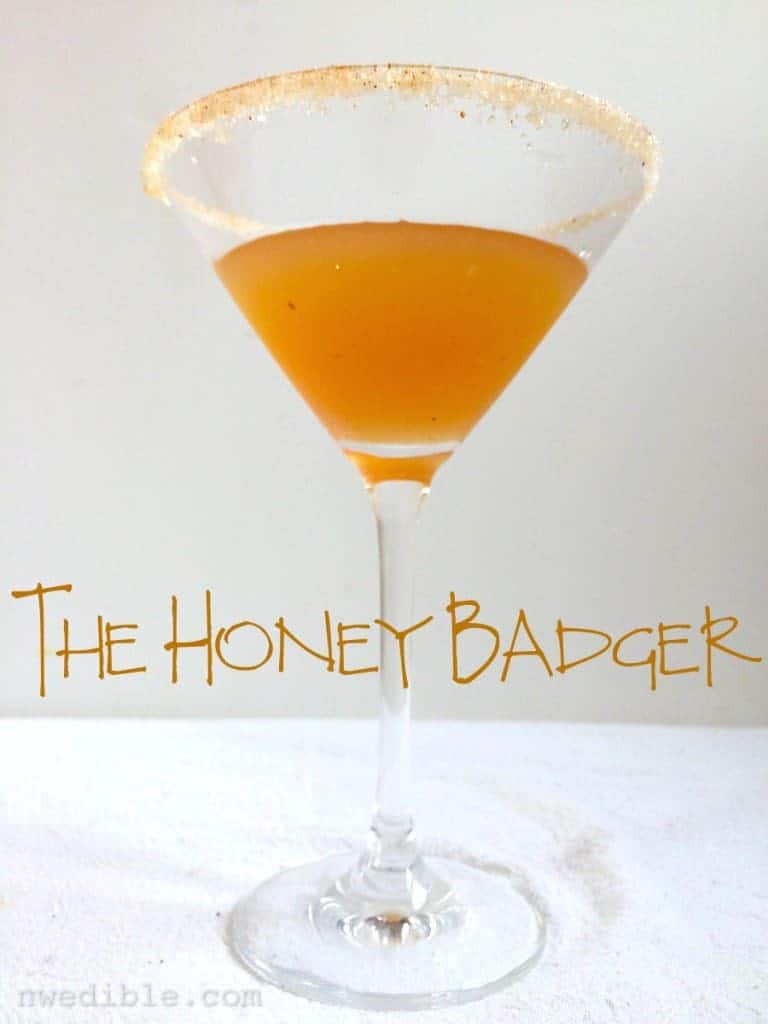 My version of the Honey Badger is, like the animal itself, a weird-ass little thing. This drink might not be for you. Don't get me wrong, it's good – very good, in fact – but it's a drink for people who have a certain audacity, who don't mind a cocktail that's vaguely reminiscent of pit barbecue.
The Honey Badger Cocktail
We're going to start with chipotle-infused bourbon. Get yourself a few dried chipotle peppers (not the ones in the can) and soak them in a big double glug of bourbon overnight. While you're getting your prep out of the way, mix up a few tablespoons of 1-to-1 honey simple syrup and let the syrup cool.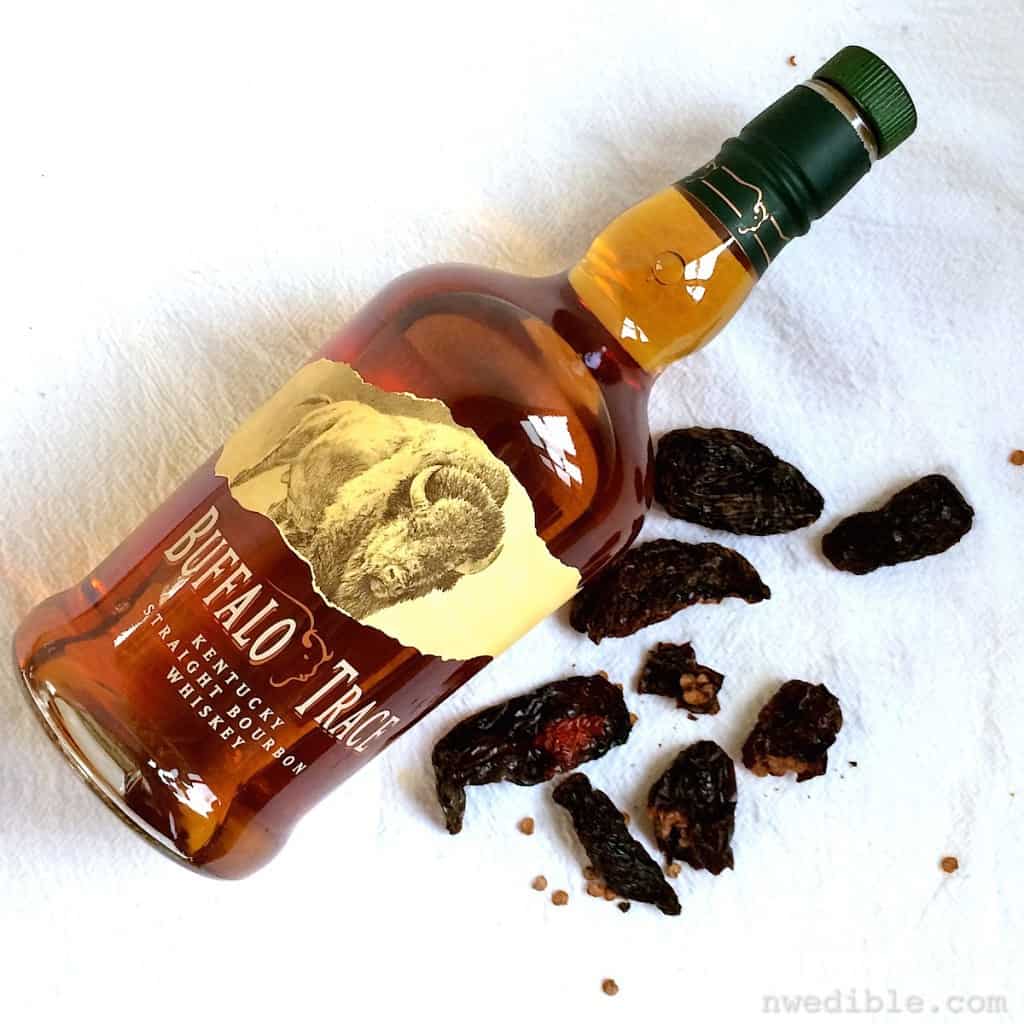 The next day you'll have a base liquor that's smokey and spicy and caramel-y and a rich honey syrup.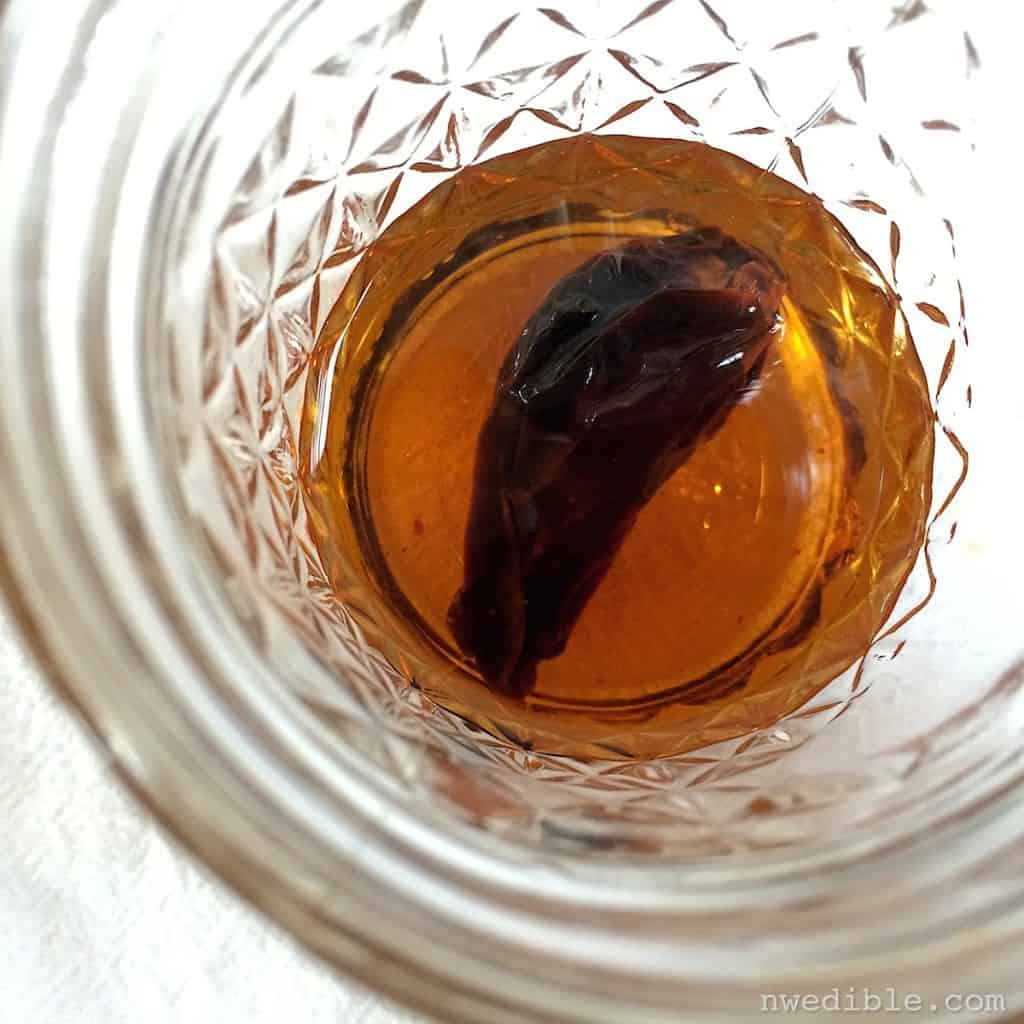 To make the drink, you'll need your chipotle bourbon, honey syrup, aromatic bitters and fresh lime.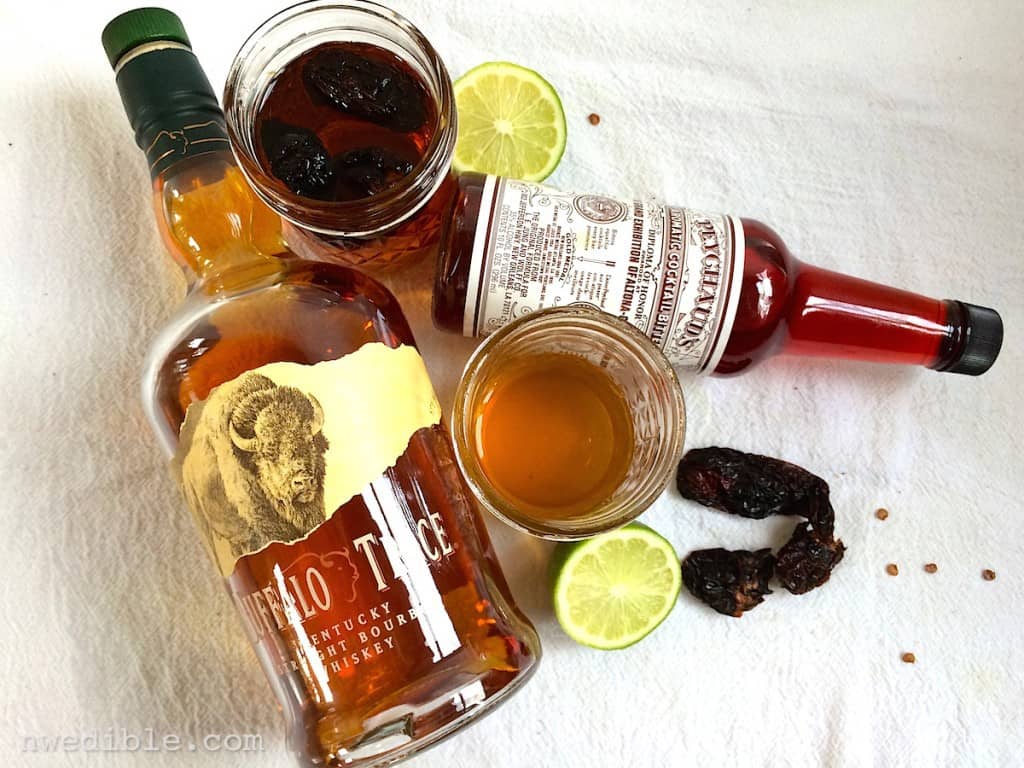 To decorate the rim of your cocktail glass, mix a few tablespoons raw sugar with a pinch of kosher salt and a pinch of dried chipotle chili powder. If you don't have chipotle powder, a teeny pinch of cayenne can be substituted. Don't go crazy with the spice here unless you hate your guests.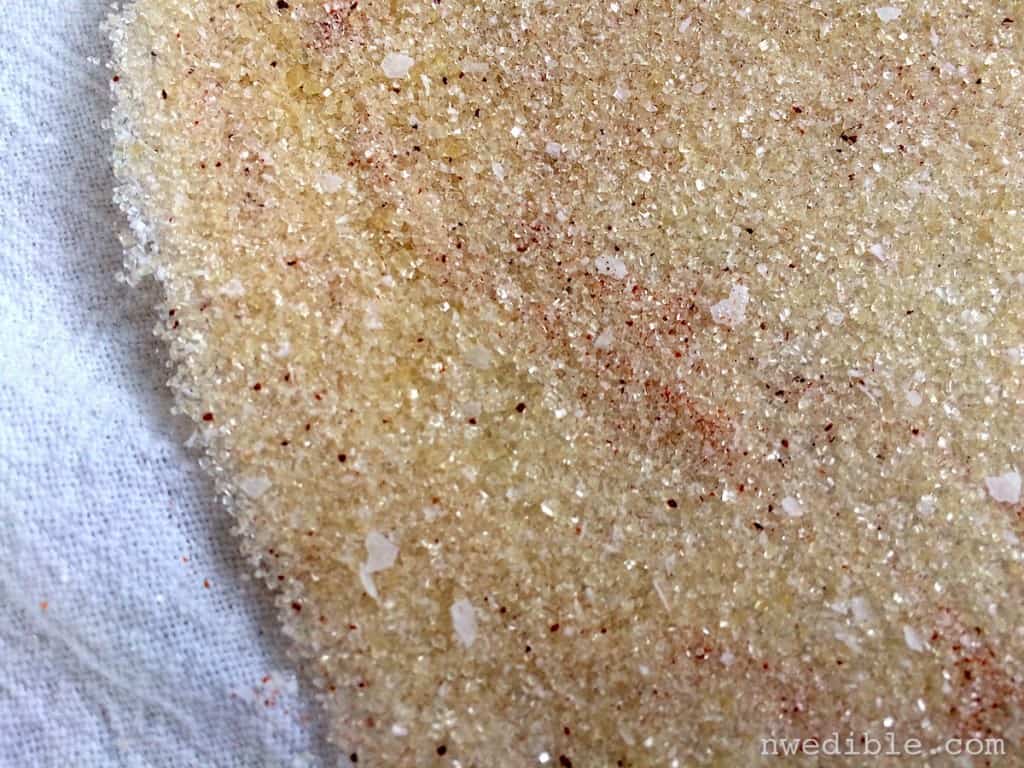 Generously rub the edge of a cocktail glass with a lime wedge, then dip the rim of the glass in the chipotle sugar.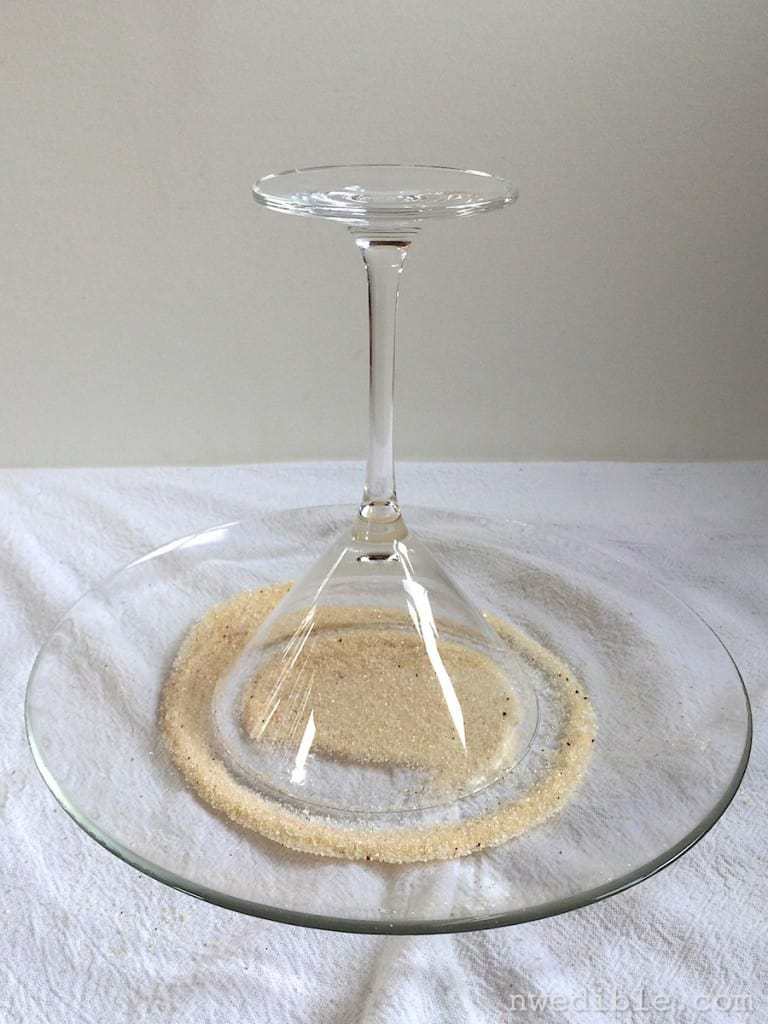 Shake the bourbon, honey, lime and bitters  together hard with cracked ice, then strain into the prepared cocktail glass.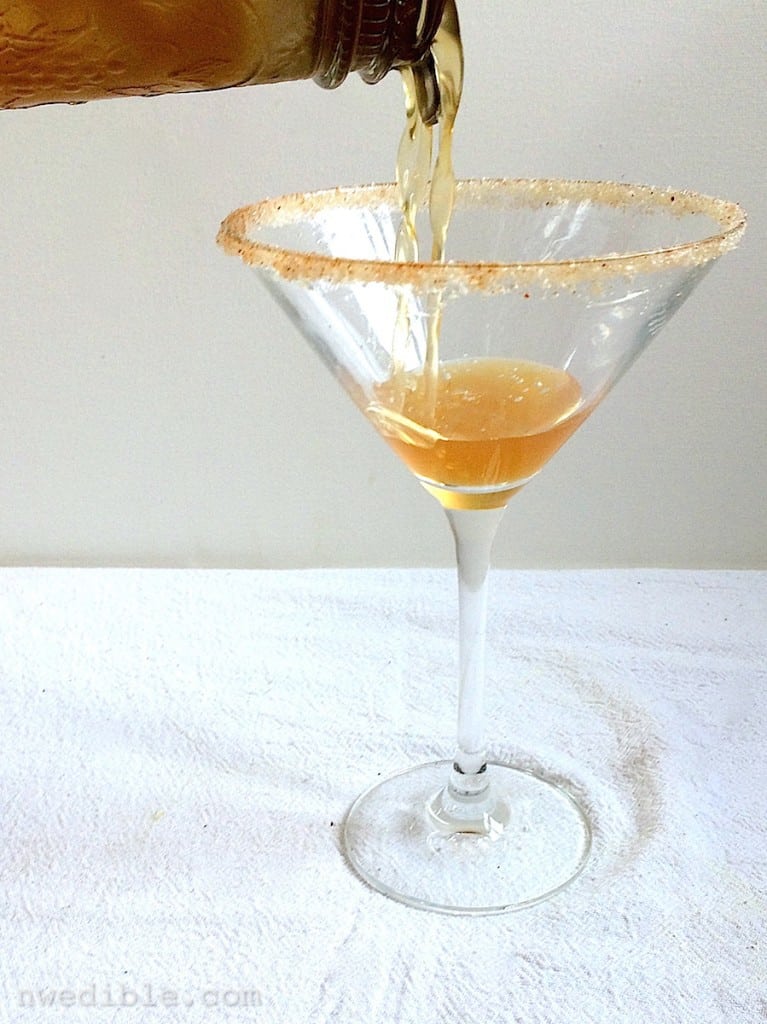 Serve right away. Or do whatever you want, you sassy little honey badger, you.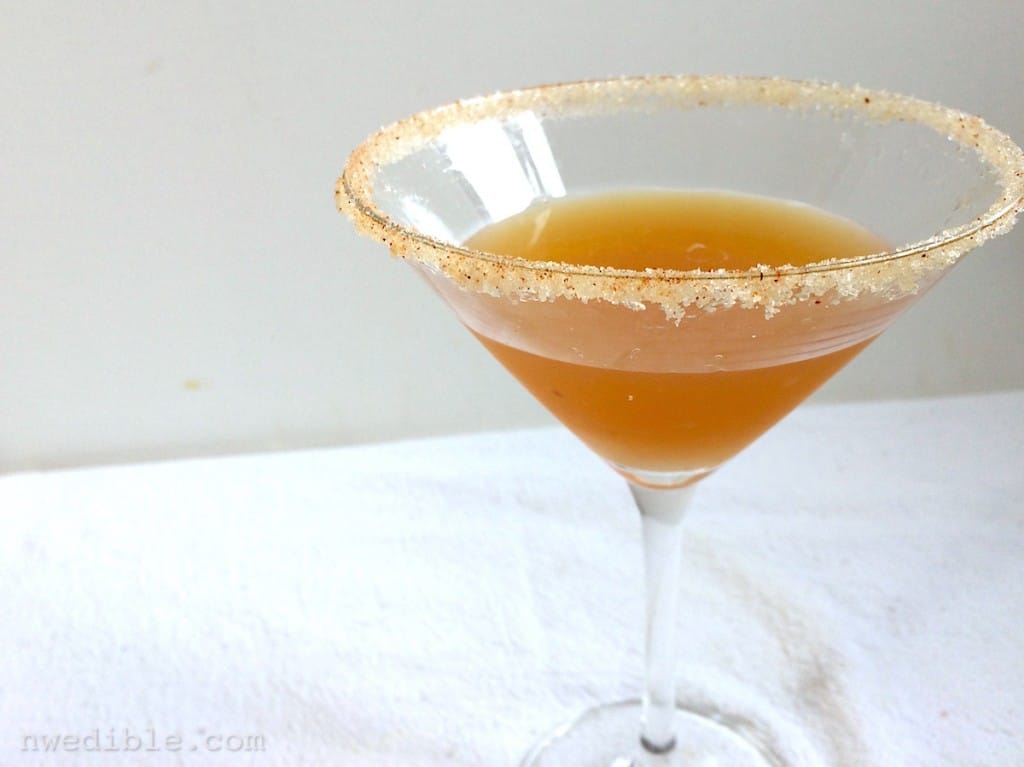 Printable Honey Badger Cocktail Recipe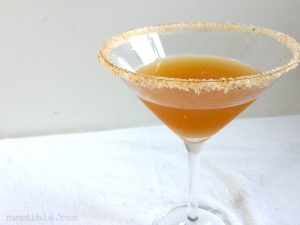 Print
The Honey Badger
Yield 1
A spicy, smokey cocktail for the Honey Badger in you.
Ingredients
For the Chipotle Bourbon
4 dried chipotle peppers
1 cup (8 oz.) mild bourbon
For the Honey Syrup
2 tablespoons honey
2 tablespoons boiling water
For the Chipotle Sugar
1/4 cup organic or raw sugar
1/2 tsp kosher salt
1/4 - 1/2 tsp chipotle chili powder, to taste
To Make The Cocktail
2 oz. chipotle bourbon
1 1/2 tsp. honey syrup
2 tsp. freshly squeezed lime juice
1 dash aromatic bitters
Instructions
For the Chipotle Bourbon
Combine the dried chipotle peppers and bourbon in a half-pint mason jar. Lid tightly and soak at least 12 hours, and up to a day. Strain the chipotle bourbon. Will keep indefinitely.
For the Honey Syrup
Stir the honey and boiling water together until the honey fully dissolves. Lid and cool completely before proceeding. Can be made up to a week ahead, keeps several weeks in the refrigerator.
To Make The Cocktail
Mix together the chipotle sugar ingredients, then pour out on a small plate. Moisten the rim of a cocktail glass with wedge of lime, then dip the rim of the cocktail glass into the chipotle sugar. Set glass aside.
Add the chipotle bourbon, honey syrup, freshly squeezed lime juice and aromatic bitters to a cocktail shaker or mason jar filled with cracked ice. Shake hard for 15 to 30 seconds, then strain the cocktail into the prepared glass.
Serve immediately.
Courses Cocktail
18