It's been an unseasonably warm, late spring day and we've been digging a duck pond.
It's time for a drink. It's not quite warm enough for the icy summer staples (gin and tonic, I'm looking at you) but the moody drinks of winter are just too emo for a day of high cirrus clouds against a clear blue sky (sorry, Manhattan, you're on hiatus until October).
A day like today, with the garden coming up green and the flowers starting to burst open, is perfect for the Basil Bliss.
A classic ratio – equal parts sweet and tart added a serious dose of strong gin – the Basil Bliss earns a place in the cocktailing repertoire because of its namesake herb. Short of pesto-izing the thing, the more sweet and pungent basil you muddle into this drink the better it seems to get.
St Germain, or your elderflower liqueur of choice, adds sweetness to the gin and herbal notes of the basil and a splash of club soda keeps the drink light.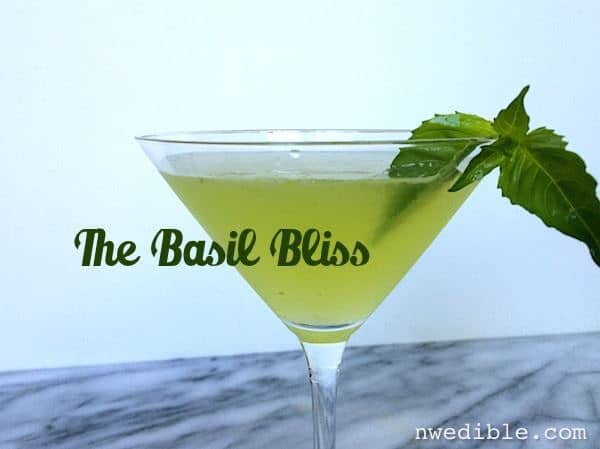 The Basil Bliss
You will need:
Gin (we use Hendricks for much of our mixing)
St. Germain, or another elderflower-flavored liqueur of your choice
Lemon
Fresh Sweet Basil
Club soda or your favorite unflavored fizzy water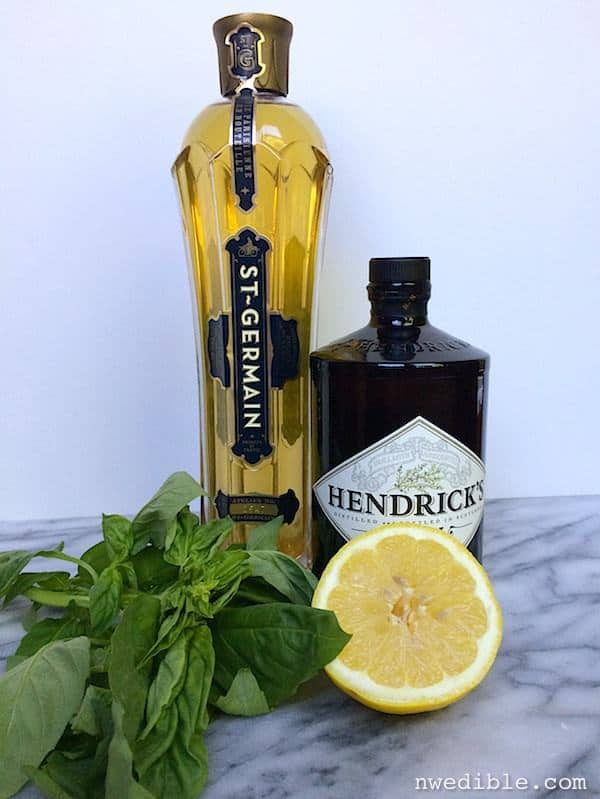 Muddle together the elderflower liqueur, lemon juice, gin and fresh basil in a mason jar or shaker filled with ice.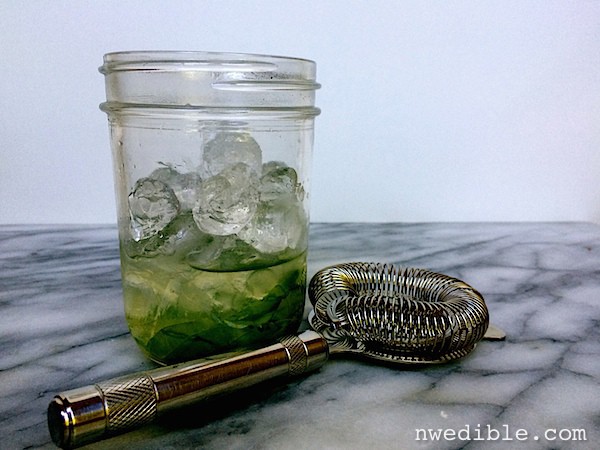 Shake hard and strain the drink into a cocktail glass. Garnish with a sprig of fresh basil and serve immediately.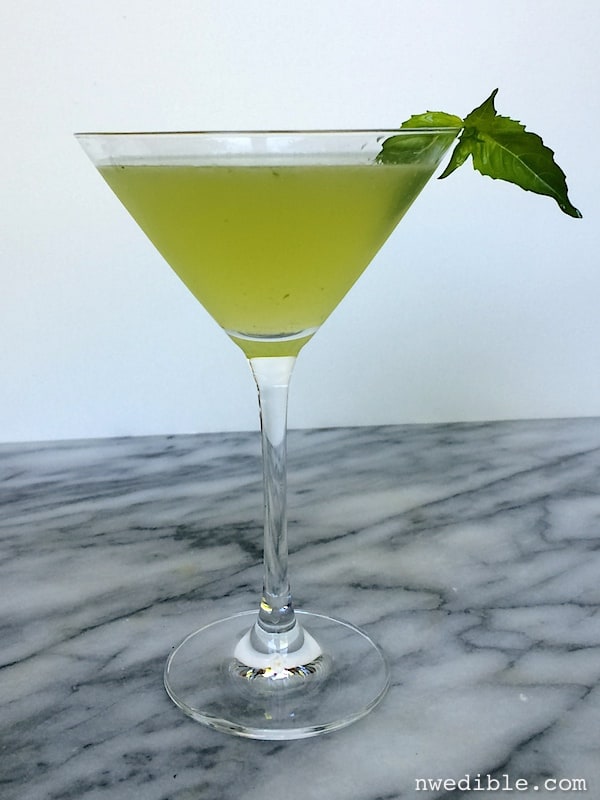 Printable Recipe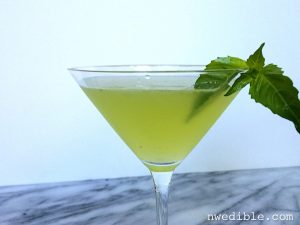 Print
The Basil Bliss
Ingredients
2 1/4 oz Gin
3/4 oz St. Germain elderflower liqueur
3/4 oz freshly squeezed lemon juice
4 to 6 large basil leaves (more if they are small)
1 to 2 oz club soda
Instructions
Add the basil leaves, St. Germain elderflower liqueur, lemon juice and gin to a cocktail shaker. Half fill with ice and muddle vigorously to bruise the basil.
Shake, then strain into a cocktail glass. Don't worry if a few flecks of basil make it through.
Top with a quick splash of club soda and serve immediately with garnish of basil sprig.
Happy weekend! Enjoy your herbal cocktail responsibly!
38