January is the month for Aspirational Lives. New Year's Resolutions, goals, big changes and all the jazz, commitments designed to inch us closer from how we are to how we want to be.
I haven't put up a "2013 Resolutions" post because, frankly, 2013 just pitched in of its own accord, and like most things these days, I wasn't fully prepared to catch. For the last six months of 2012 I abandoned all of last year's well-meant resolutions and narrowed my focus to simply surviving the rest of 2012. Mission accomplished! And I know it's a bit late, but good riddance, 2012. Kiss off and don't come back. So far, 2013 is looking far better, I must say.
But now January is almost over and we are to the point where, statistically, most people have abandoned their New Year's Resolutions anyway. What would be the point in a public declaration of goal setting?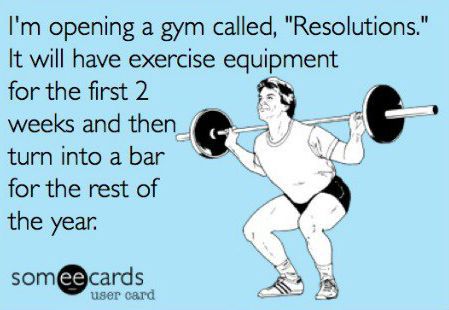 But you see, I have an Aspirational Life that runs parallel to my real life. In my aspirational life I have bathroom mirrors that never have toothpaste schmears and mystery flecks on them. Shoes and coats put themselves away, Magical Mary Poppins-like. Socks and gloves stay paired, my dirty laundry never makes a mountain on the floor, and the clean laundry is always hung promptly and cheerfully.
In my aspirational life, my children ask me for second helpings of kale and chickpeas, and say things like, "Oh, no thank you, mommy, that cupcake is far too sweet for me." I never feel the need to tell my children they need to just hold on a fucking second, or lie and say I need to go to the bathroom when what I really need is three minutes of quiet and privacy (in my real life it takes a locked door and earplugs to get that much).
In my aspirational life, my garden has not been left, abandoned, for months, and grown wild and grassy in my absence. My windows are not growing mold from the humidity that seems unparalleled this year. Everything that passes my lips is organic, grown by me or a farmer whose name I know.
In my aspirational life I weigh 150 pounds, like I did for that glorious few months when I was 30 (my husband reminds me that, in reality when I was that thin I was cold all the time, often cranky and had no sex drive). Still, in my aspirational life, I am still fit and strong and have ridiculous abdominal muscles.
In my aspirational life, my husband and I have people lining up to watch our kids because they are so damned charming and well-behaved, and we go on dates, just the two of us, every Friday night. Usually we stay local, supporting our little town with our dollars. We sample local microbrews and craft bourbon, or get takeaway Thai food and have a picnic at the beach. Sometimes we drop the kids with Grandma and Grandpa so we can spend a weekend in San Francisco and do the Napa-wine thing, or we drive to the coast, or spontaneously go for dim sum in Vancouver. We also save 60% of our income and don't spend unnecessarily, living lean and homemade and frugal. All of this is part of the vision, you understand.
I have experienced all these things, at one time or another. But in my aspirational life all these things happen concurrently. That's the key. The fact that many of my Aspirational Life fantasies conflict with each other is never a problem because in an Aspirational Life you can have it all.
This is all pure make believe – every bit much as if you stuck a Minnie Mouse head and a red spotted dress on my goals and shipped them off to Disneyland. And yet, there is always the temptation in January, to believe that this is the year we will claim some part of our aspirational life for our real one.
2012 taught me a lot about what is and is not in our control, and while I am, and always will be, a Girl of Lists, I'm not sure I really believe in New Year's Resolutions anymore. A day set aside for forcing change for tradition's sake? Or holding off on making needed modifications to your life until the clock turns? No, surely that can't be the optimum way to set and meet goals.
And yet, and yet…I do still love setting goals and challenges for myself. I am never happier than when I am working towards something, growing something, developing the next project. And nothing saddens me more than a day with nothing to work towards. Publicly proclaiming a goal does hold one accountable…. So, oh, sure, what the hell? Here it goes. Here are my – I won't call them New Year's Resolutions – so let's say Areas of Focus for 2013.
Garden and Homestead Stuff
Continue to explore ways of maximizing both yield and "attractiveness factor" in garden while lowering time investment. Possibly more permaculture-influenced stuff.
Really try to grow a ton more broccoli. Remember how much broccoli we eat. Perhaps plant entire garden in broccoli?
Try carrots in pots as rust fly deterrent. Nothing else has worked.
Limit planting of winter squash to butternut and buttercup. No huge squashes this year. Go for easy.
Stop being a slave to the tomato fantasy. Four plants, tops. Okay, maybe eight. But no more! I mean it this time.
Ripen at least one melon! It is possible!
Get more chickens. Make them weed.
Avoid major expansion projects in the garden this year and focus on just improving productivity in the area I have.
Blog / Professional
Submit book proposal to publishers. If book proposal accepted, write book.
Present at the 2013 Northwest Flower and Garden Show (this is really, actually happening – if you are in the Seattle area, please come see me Wednesday, February 20th and Saturday, Feb 23rd at the DIY Stage.)
Post articles to NW Edible 2-3 times per week. Respond to great user questions with blog posts when appropriate (as always, feel free to let me know if you have a topic you'd like to see me cover).
Write six or more paying longish-format magazine/journal/online articles in 2013. If writing book, ignore this goal. 🙂
Personal
Lose weight, get strong again. Yeah, sorry to be such a cliche but I feel fat. My clothes are all tight and everything comfortable has an elastic waistband. Last year's stress piled upon sleep deprivation piled upon 10 pounds of never-lost pregnancy weight has left me with about 20 pounds I don't want or need, and I finally feel like I'm in a place to work that off. I'm know how to lose weight when I set my mind to it, so I know I can get back to a healthy, fit weight for me. It just means eating simple food and working out kinda like this (though I'm not even a-hundreth as badass as this lady.)
Keep to more consistent schedule with family. Out-of-house play time for my son a minimum of four days per week (ideally outside) and "mommy-daughter dates" with my girl several times a month. Just enjoy being with my kids on a regular, consistent basis.
Date night with husband six times in 2013. Is such a thing possible?
That's plenty to focus on, I think. Eliminating the toothpaste schmears and dirty laundry piles will have to wait until 2014. No need to put undue pressure on the Aspirational Life.
Do you do New Year's Resolutions? What are you Areas of Focus for 2013?
*Unending thanks to Lisa for introducing the phrase "Aspirational Life" into my lexicon.
1