I ate my first homegrown strawberry of the year yesterday. You know what that means? It's time to use up all that damn strawberry jam still kicking around the pantry from 2011.
While my love for PB&J only goes so far, my love of Mommy's Liquid Refreshment knows no bounds. And so, after some arduous recipe development, the Strawberry Jam Margarita was born as a way to ensure that none of the stores of last year's strawberry jam are wasted as the new crop of berries comes on.
Yes…of course, that's why I had three margaritas: frugality and research. That's my story and I'm sticking to it.
Strawberry Jam Margarita
Makes 2 generous margaritas.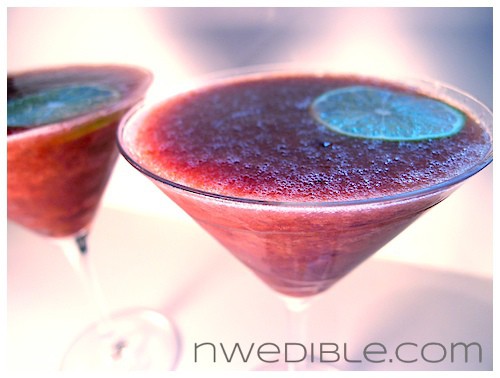 Gather:
2 tablespoons strawberry jam (mine is pectin free. I think jam with pectin will work fine too. If it doesn't, have another margarita and you won't care.)
2 tablespoons Grand Marnier or other orange liquor
4 tablespoons freshly squeezed lime juice
1/2 cup good quality tequila (if you don't like tequila, substitute rum and call this a strawberry-lime daiquiri).
2 cups crushed ice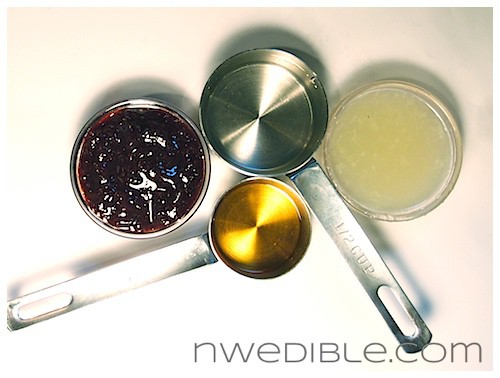 Method:
Well, you could just blend everything together, and the result will be the same, but then you wouldn't see the mason jar thing that will blow your mind. At least, it kinda blew my mind, and hoping I'm not dead last to the party on knowing about this cool trick.
Put your ice in a quart size, regular-mouth mason jar.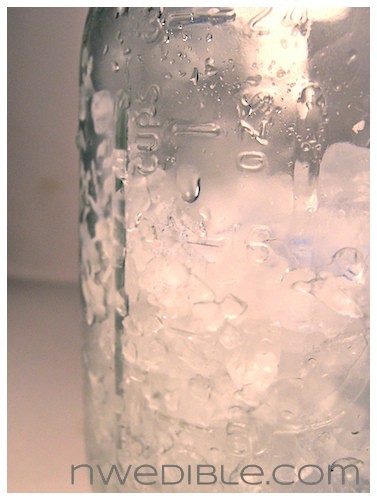 Add in the remaining ingredients.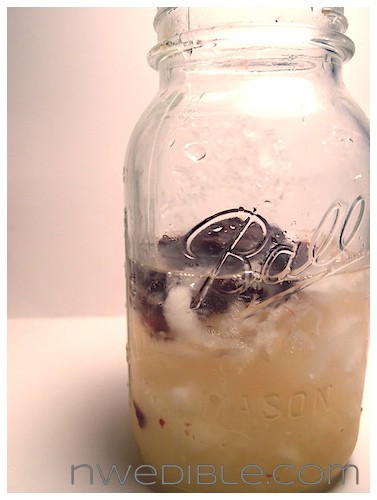 Take the gasket and the blade from a standard sized blender (Oster-style or similar) and align them, upside down, on the mason jar.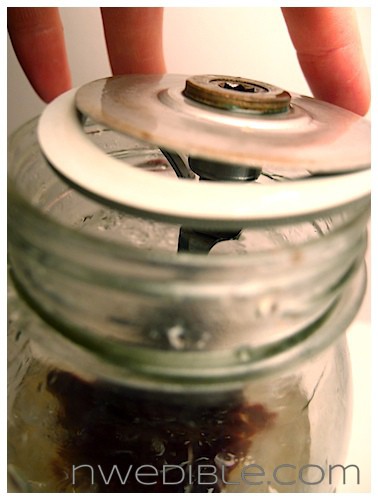 Screw the plastic jar base ring from the blender onto the mason jar. Are you noticing that it fits perfectly? Is your mind blown yet?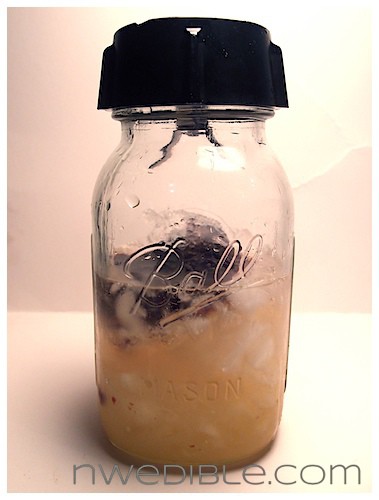 Invert your mason jar/blender base unit and dock onto your blender.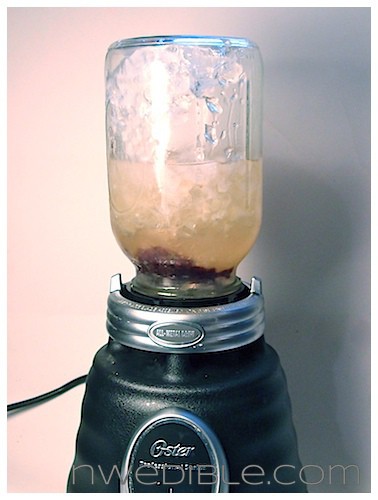 Hit blend and whirr yourself up one damn fine strawberry margarita for two. Your mind is totally blown now, as you realize that every standard-width mason jar in your house is also a blender jar, right? (Think of the possibilities: salad dressings, sauces, pestos, aiolis – all right in the serving or storage container! I can hardly contain myself.)
Enjoy the frosty mug effect of your margarita-for-two.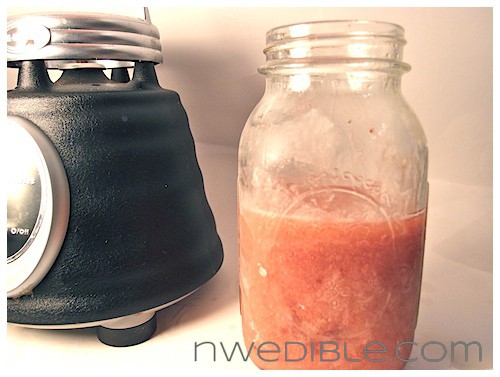 Or cut down on proportions and make a mini margarita! Any size mason jar works with this trick, so long as the opening is standard and not wide mouth.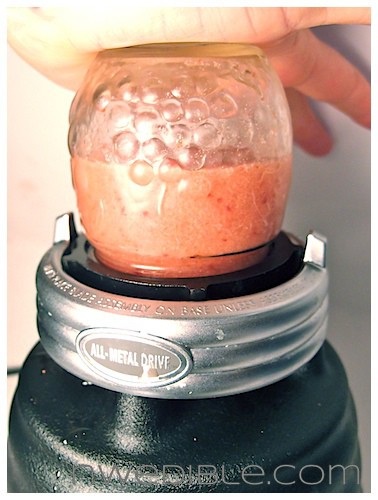 Benefit to single-serving margarita? You can drink straight out of the jar. Who's gonna judge?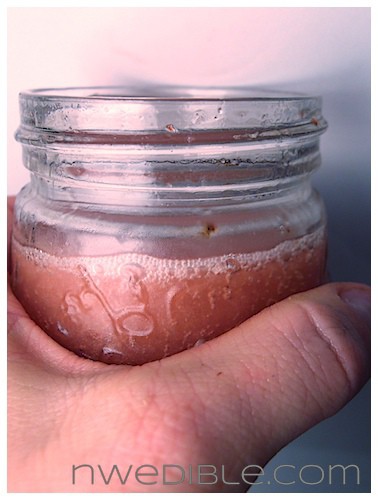 I'm thinking any sweet preserve in the pantry is fair game to add to a margarita now. Flavors that would not suck with lime and tequila include raspberry, blackberry, mango, kiwi, pineapple, peach and apricot. And probably a few more, particularly for round two.
How do you like to use up an excess of preserves? Is tequila involved? Did this mason jar thing change your world like it changed mine?
10