Salad Days are here….again. But this time, spring's tender lettuce isn't taking center stage. Because it's moderately warm here in the Maritime Northwest (and, I gather, roughly as hot the 6th circle of Hell elsewhere in the U.S.) I want to cook and eat cold food, and entree salads fits the bill perfectly.
Here's a few of the lettuce-free salads I've been making with garden produce and pantry basics.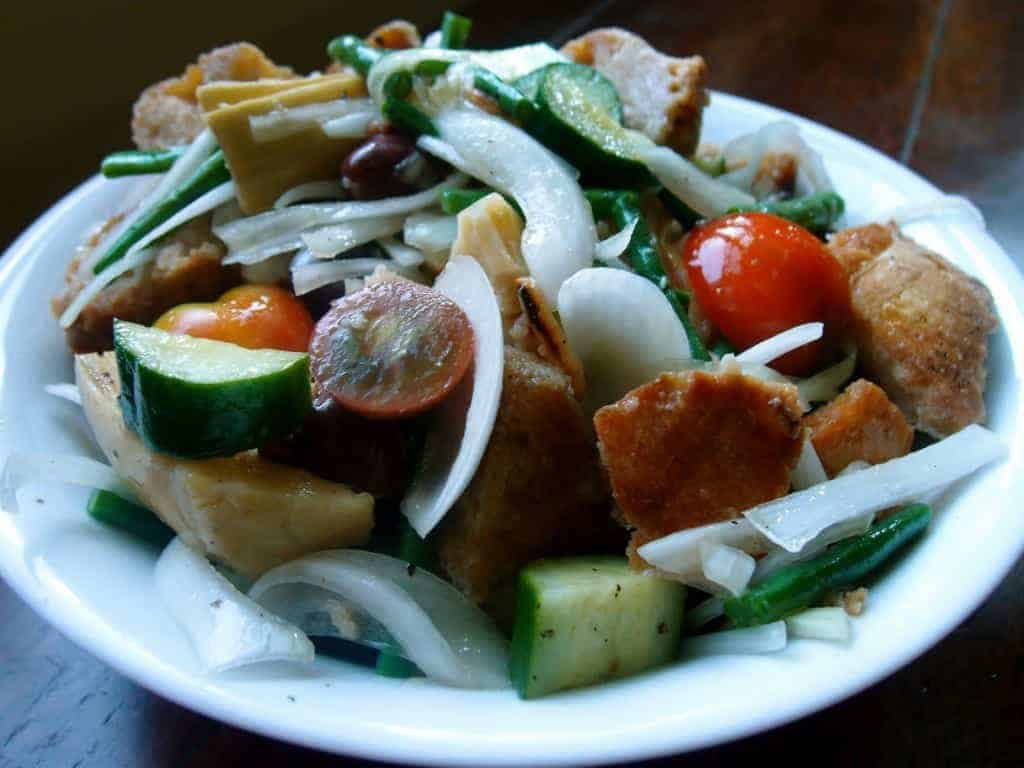 Antipasto Bread Salad
If Panzanella and Greek Salad had a baby, this would be she. I started by toasting bread chunks in olive oil with sliced garlic until they were giant, crunchy croutons of love. The croutons were tossed with cucumber, Walla Walla onion, green beans, chocolate cherry tomatoes, kalamata olives and marinated artichoke hearts. The whole thing was dressed with fennel vinegar and olive oil. If you added in a bit of leftover roasted chicken or lamb you wouldn't have to eat anything else for the rest of the summer.
Pasta with Tuna, Green Onion and Lemon Basil with Garlic Dressing
This is a very loose variation on an old family staple I used to eat a lot as a kid. My mom called it "Tuna Noodle Casserole" and made it with fried chow mein noodles from a bag, canned tuna and cream of mushroom soup. My father, for what should be obvious reasons, called it "cheap, disgusting food." I can hear him now: "Cheap, disgusting food for dinner again tonight, dear?" he'd ask cheerfully. Despite the nickname, it was a comfort food hit at my childhood home.
Pasta with Canned Tuna and various rotating seasonings and additions gives me a cheap, portable, kid-friendly meal and transports me back to those childhood flavors, sans cream of mushroom soup. The lemon basil goes especially well with the briney tuna flavor.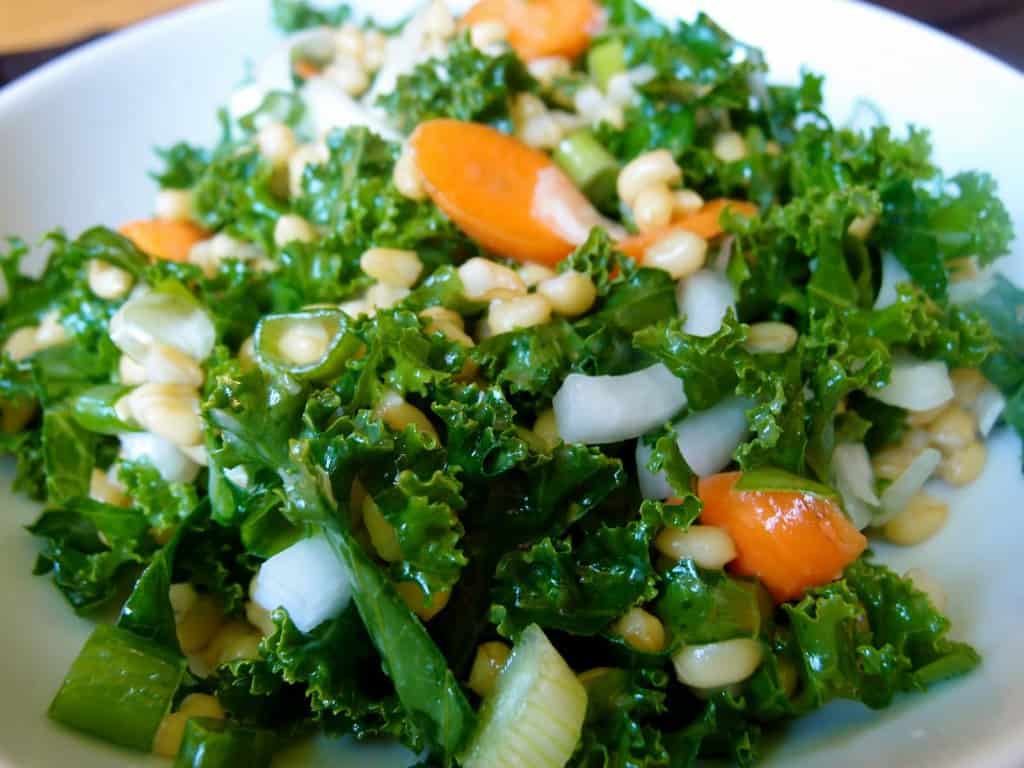 Kale and Wheat Berries with Summer Vegetables
I love kale salad. It's hard to screw up: thinly sliced kale + vinaigrette + whatever you have in the fridge or garden = always right. This version has raw shredded kale together with cooked wheat berries, lots of green and white onion and carrots in an apple cider vinaigrette. Super simple.
Batch It!
I make these kinds of salads in big batches that keep for days. Generally I'll put make one or two in the  evening when it's cool and the kids are in bed. Several options lined up in my fridge make me feel like I have the fancy-pants deli from the Yuppie Hippie Market in my own kitchen. With this kind of food at my fingertips, the amount of cooking I do during the day is really minimized too.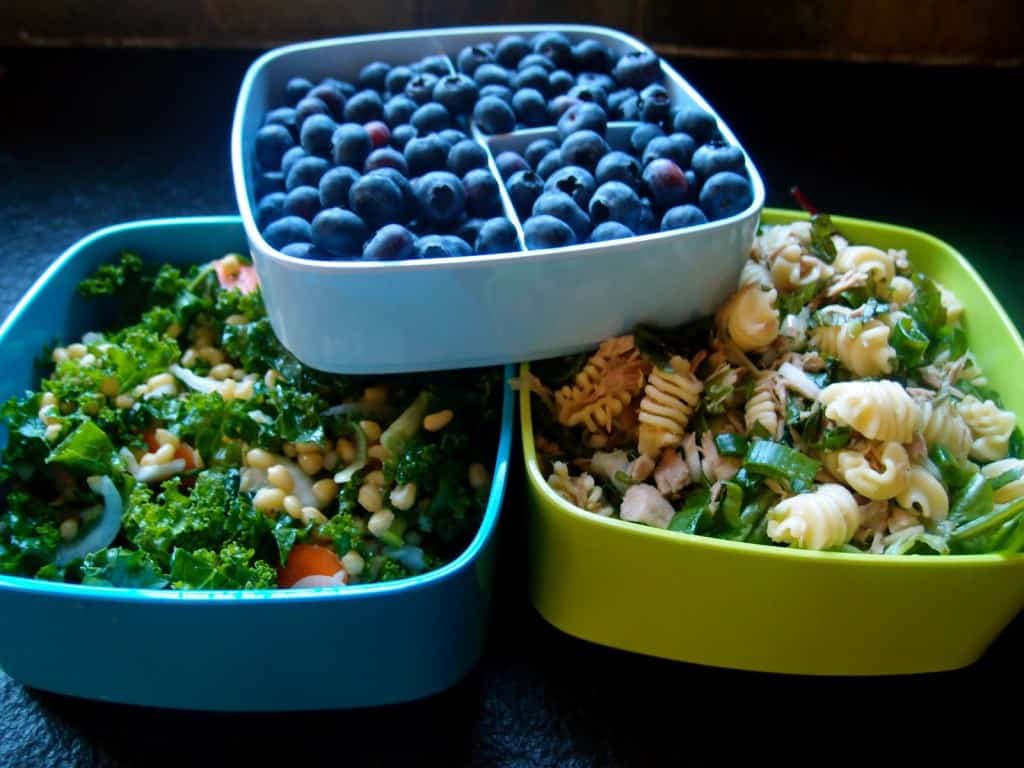 Having cold entree salads ready to go makes it simple for Homebrew Husband to take a lunch into work, and makes it a breeze for me to take the kids out for summer picnic shenanigans. Just pop some salads and fruit (we just went blueberry picking, can you tell?) in a picnic container and go.
Speaking of picnic containers, our best friends gave us this stacking picnic/lunch box
container as a gift after they (apparently) saw it featured as one of Oprah's favorite things. Oprah was right; it's fantastic. If you need a snazzy gift for a friend who also enjoys picnic shenanigans here's a cool idea.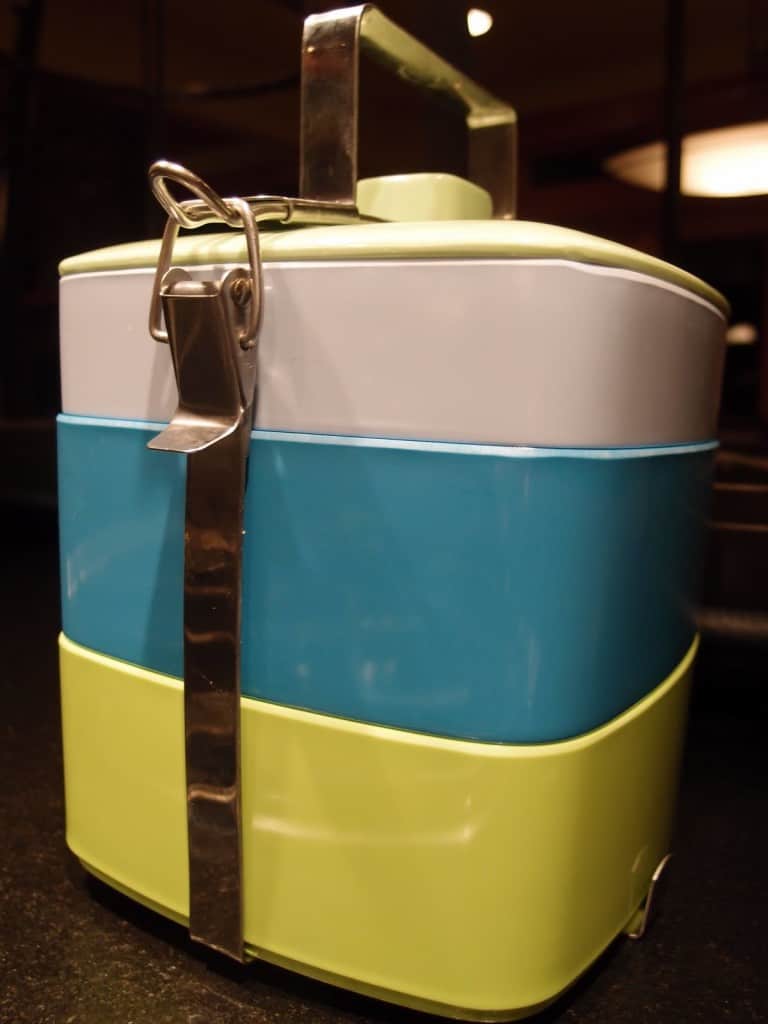 0