The pork chops aren't from the garden, obviously. But this time of year you need to be grateful for what you can harvest. And a year-round flavoring in my kitchen is garden-grown rosemary. I step outside the kitchen at least once a week and snip from the rosemary hedge alongside the house. I'll cut a big handful to use with rosemary-roasted root vegetables or to flavor winter soups.
Often, I don't end up using all that I've harvested and it sits on my counter, still in sprig form, until its hard and brittle. When I re-discover it several days after harvesting, it's just right for grinding up into a homemade herb rub.
Gather together:
2 or 3 5″ long sprigs fresh dried rosemary, stripped from the stem
1/4 cup kosher or coarse sea salt (it will be fine ground by the time you are through with it)
1-2 tbsp. whole black peppercorns, to taste
You all know the easy way to get rosemary leaves off their stem, right? Hold the rosemary by the tip with one hand, and run the fingers of your other hand down the stem, pulling the leaves down, not out, against the stem. They'll come right off in one smooth motion. This backwards-pulling technique works for most herbs, by the way: thyme, mint, sage, basil, etc.
Combine all ingredients in a mini-food processor, Cuisinart, Magic Bullet or similar fast-chopping device. I use the mini-chop attachment to my stick blender which I find totally indispensable. Blend until rosemary and pepper are pretty well chopped up and pulverized and everything is combined.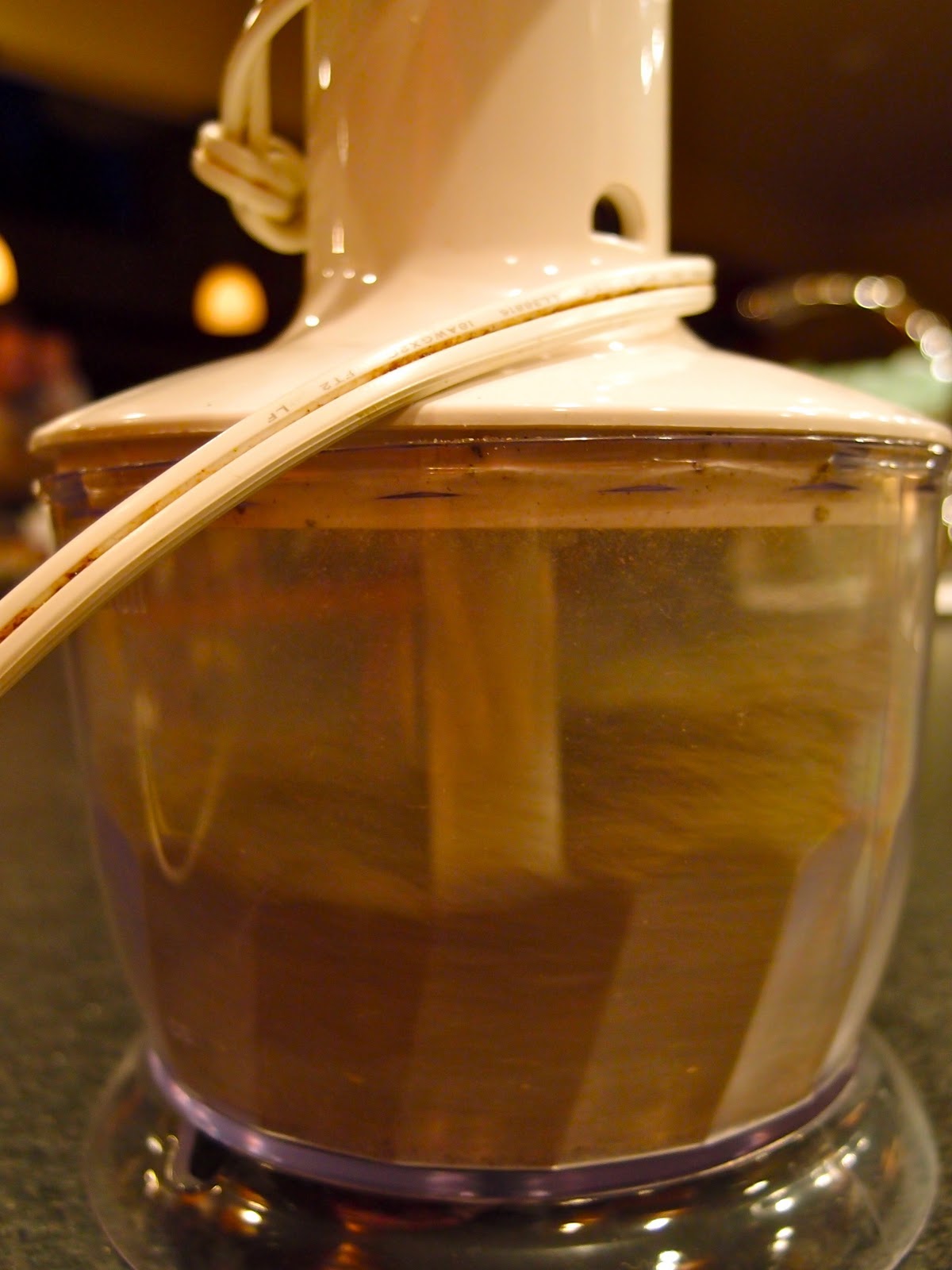 You'll get something that looks like this.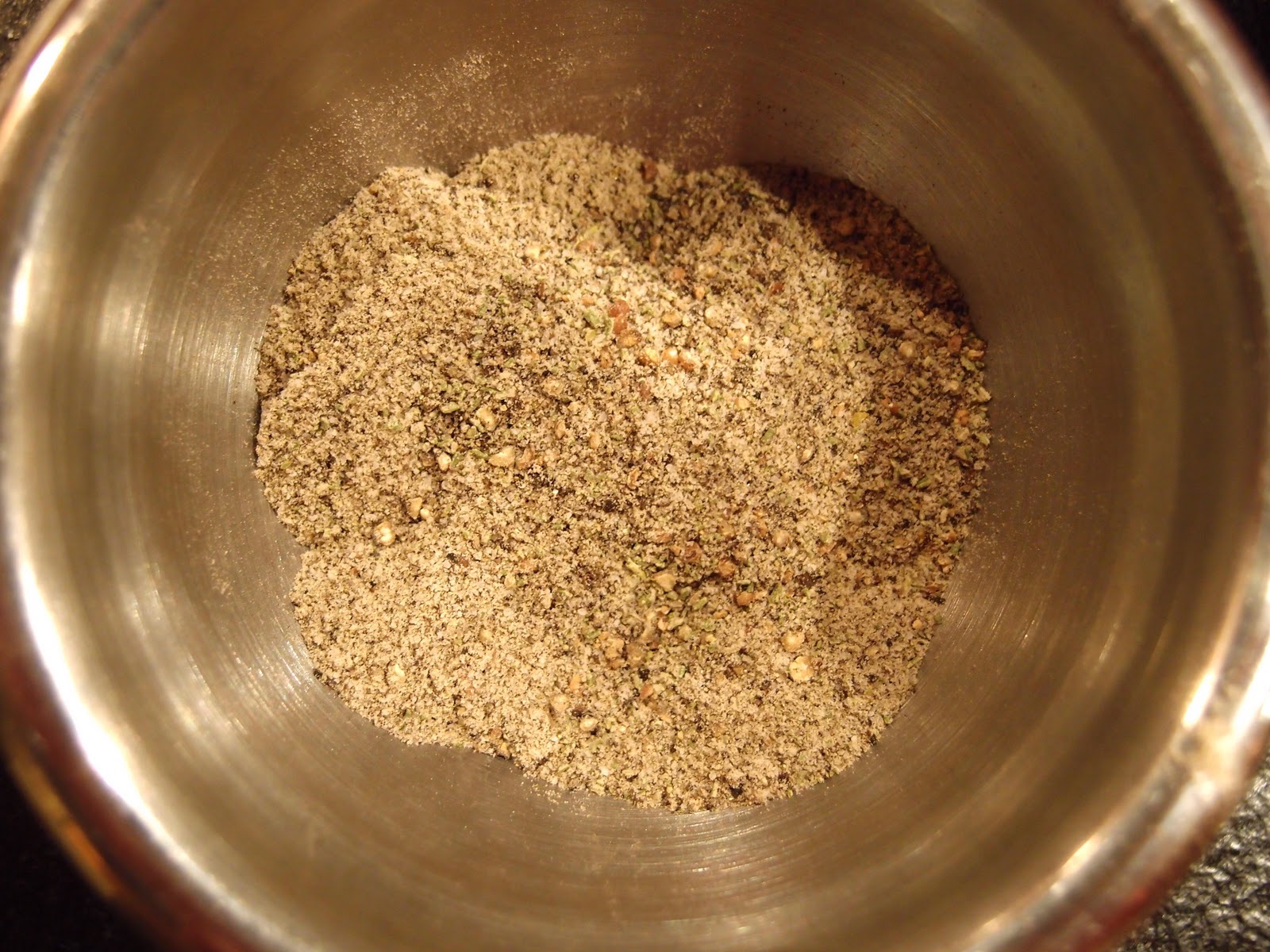 Now what do you do with this great rub? How about some really easy but really good weeknight porkchops. I like these pork porterhouse chops from Salmon Creek Farms.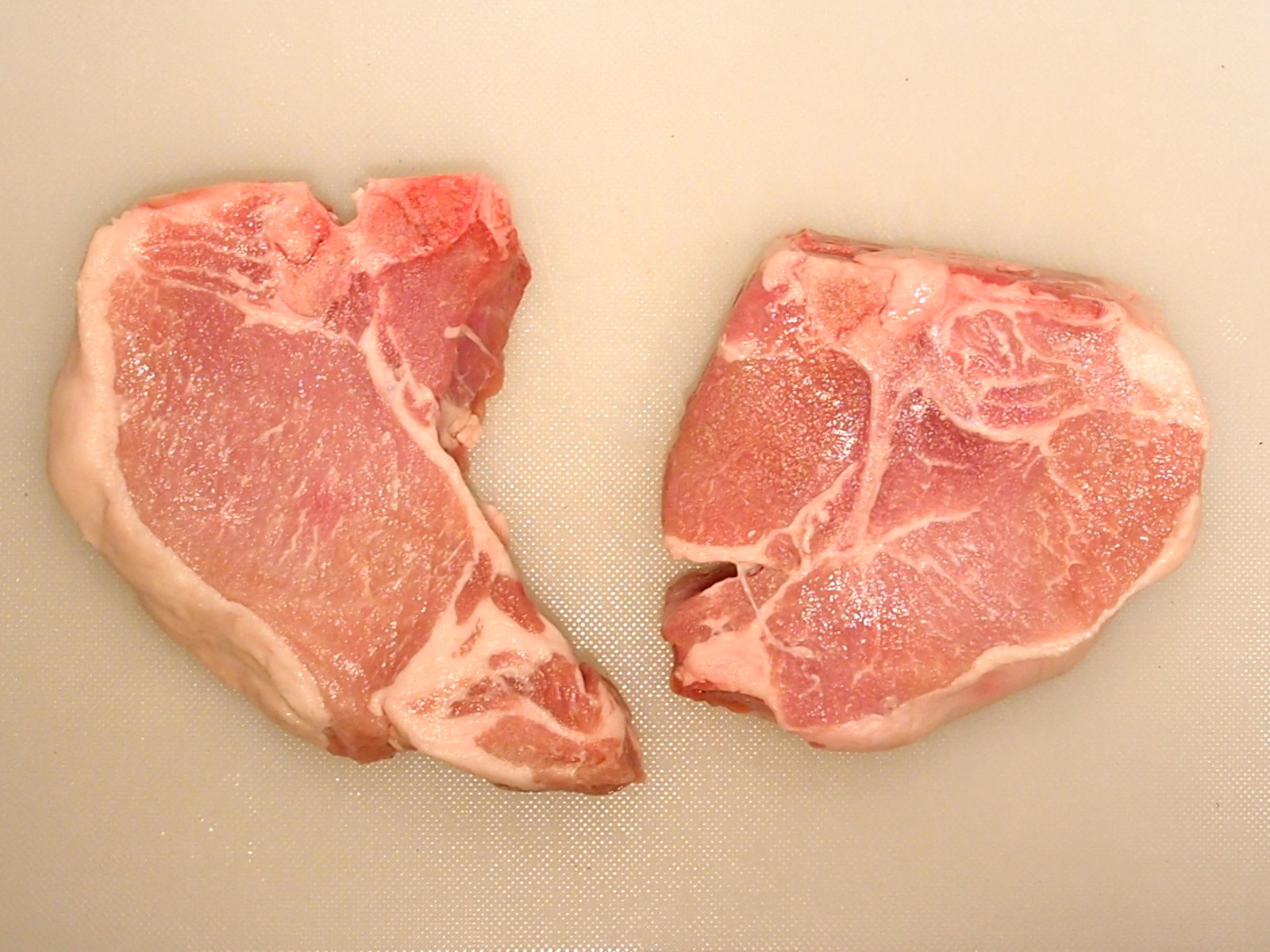 Rub the chops all over with the rosemary salt. If you have time, let the chops sit for 20-30 minutes at room temp to absorb the flavor of the rub.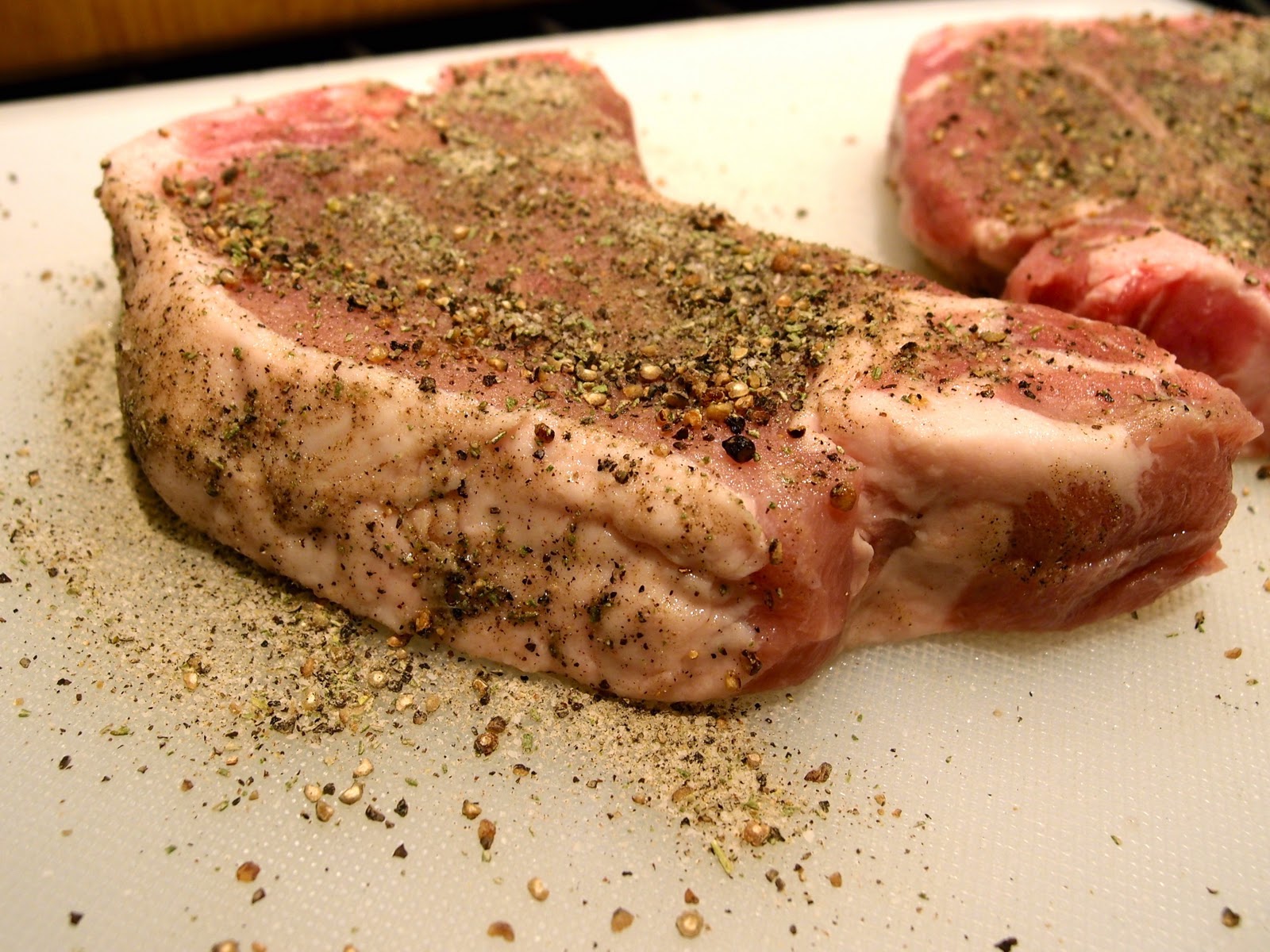 You will not need to use all the rub for two pork chops. There will be leftover rub, which you can store in a relatively airtight container for months! You just lightly but evenly coat the chops to taste as shown below.
Heat a cast iron skillet over high heat. Add a dollop of your fat of choice. I used lard here, but you can substitute a good high-heat oil.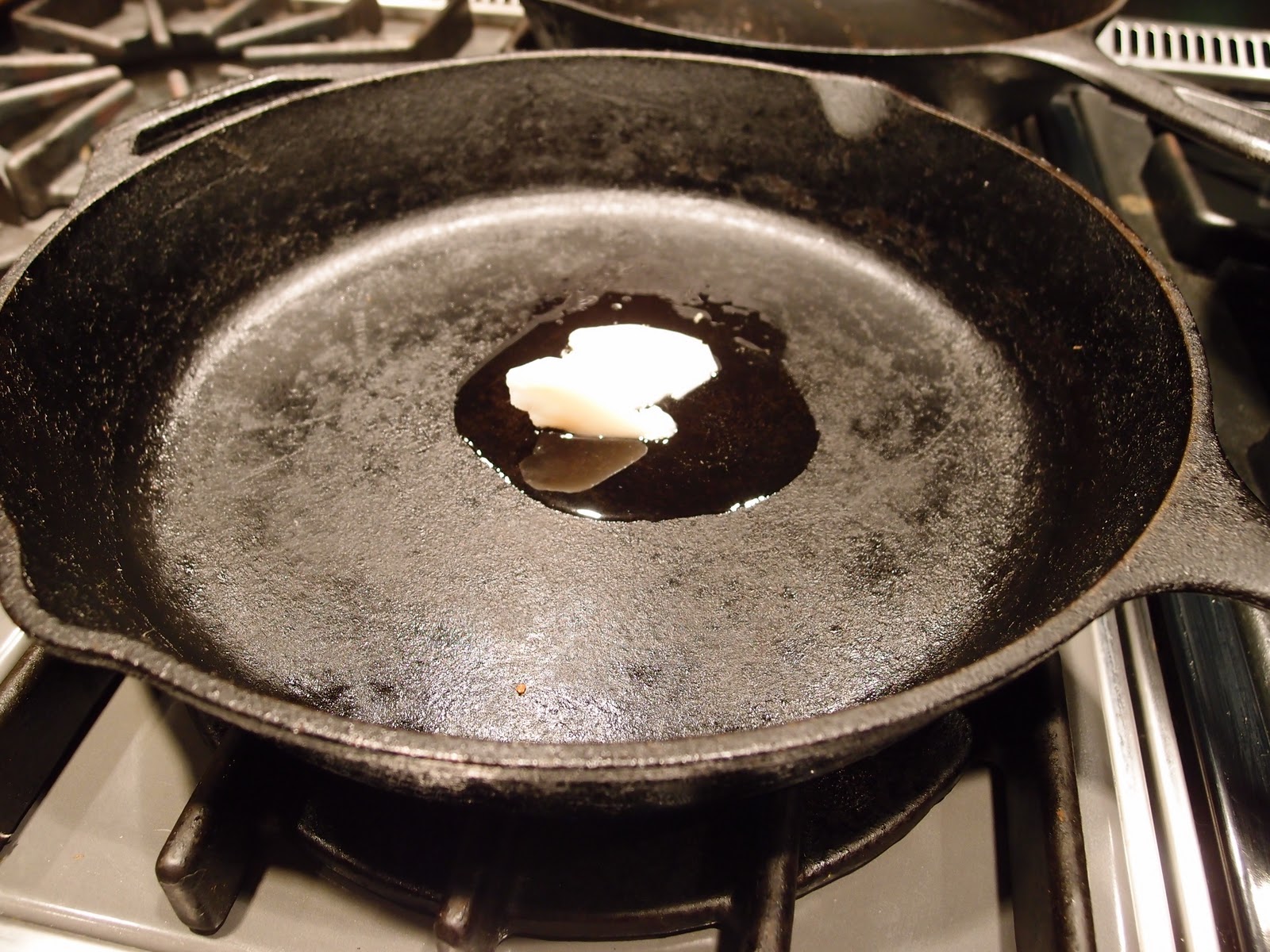 Drop your chops into the hot fat and reduce heat to medium. Let them sear (resist the temptation to move them around) for a good 2-4 minutes, or until a nice golden brown crust has developed.
Flip chops to the other side.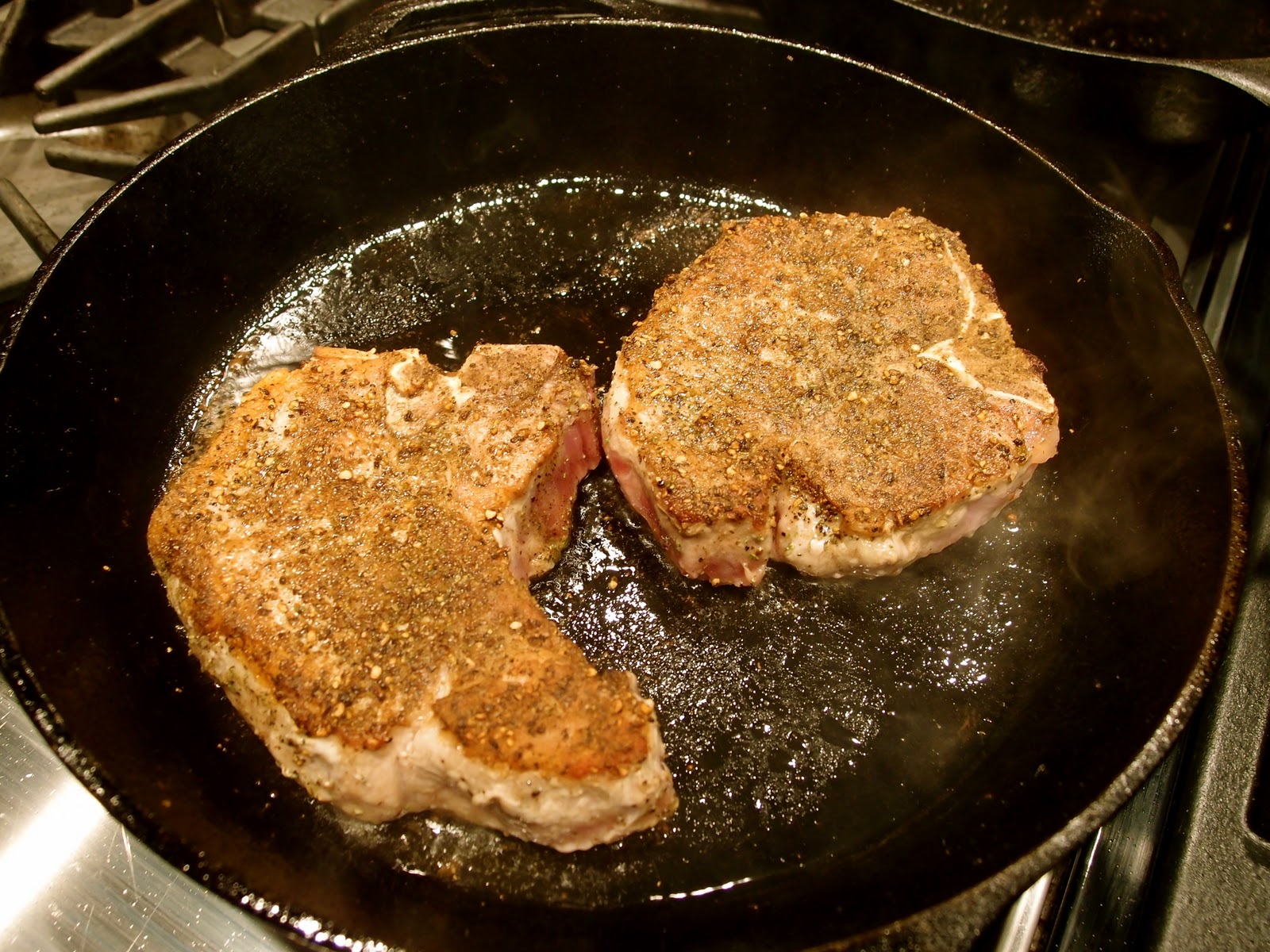 With thicker things like these chops, I will sometimes flip another, smaller pan on top of the skillet to trap some additional heat around the meat and speed up cooking. It's the lazy version of "transfer seared meat to oven" and it means I don't have to heat up the entire oven for two little pork chops.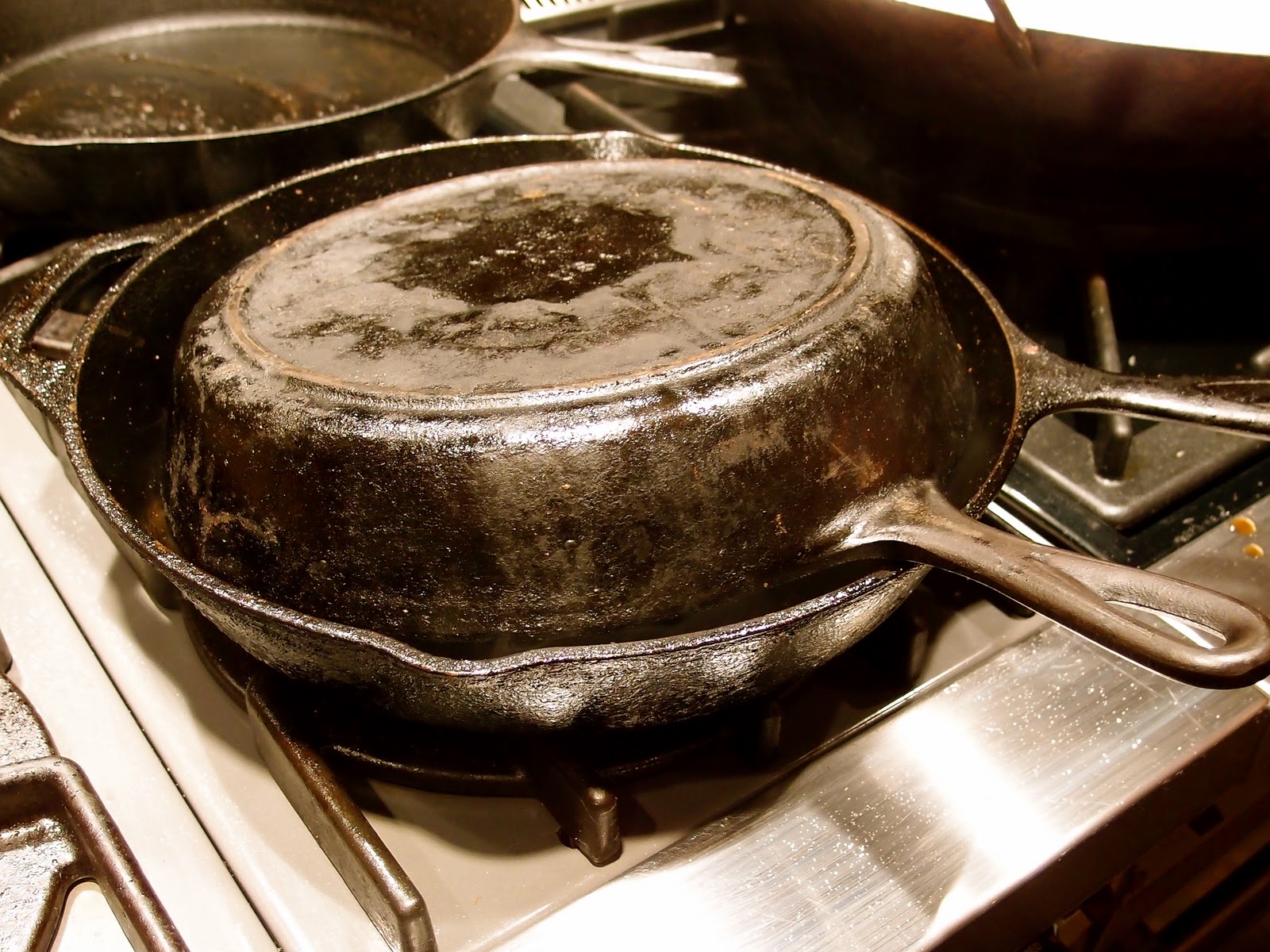 If you try this technique, just make sure the pans aren't sitting directly on each other and creating a seal. If you do that, steam will build up and your nice seared crust will get soggy. No good.
When the chop is nicely seared on both sides and cooked through but still nice and juicy, it's done!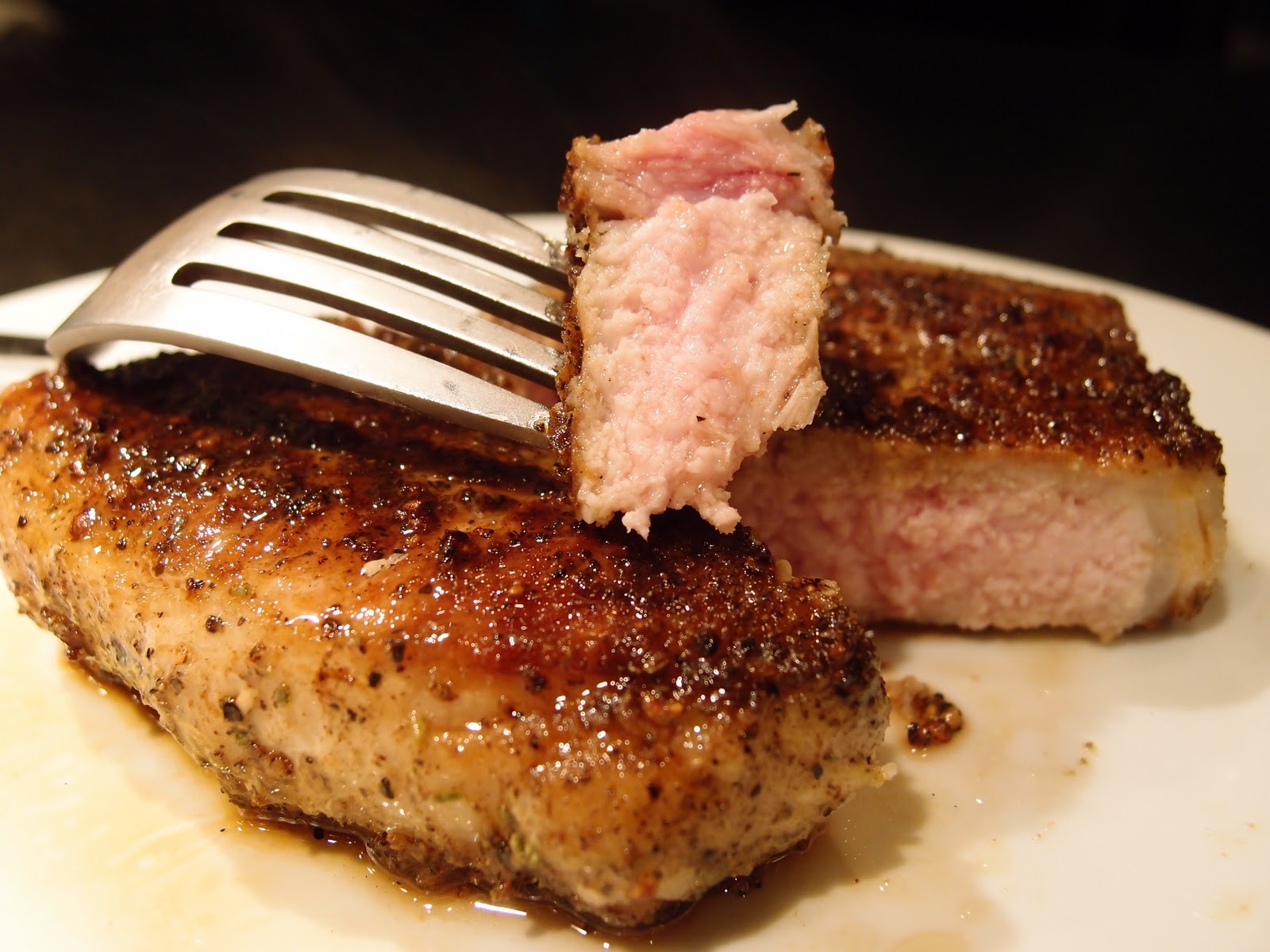 Delicious and really easy. I'd serve this with some winter squash puree or roasted potatoes and a green salad or quick-sauteed kale.
Herb and spice rubs are fast and economical to make at home and having an assortment on hand makes it easy to season your dinner up in a hurry. There are limitless variations. This easy Rosemary Salt is great with pork, beef, or mushrooms. It's also an excellent way to flavor minestrone or potato soup.
If I had some dried tangerine or orange peel on hand, I might add that to the rosemary. Rosemary-Tangerine Salt Rub: great for roast chicken or pork tenderloin.  Also sounds like an excellent homemade holiday gift.
I love fennel salt too. It's devine on halibut or salmon and excellent with hearty vegetables. Slow roasted tomatoes with fennel salt is brilliant.
What are your favorite ways to use garden herbs and spices. Do you make your own blends?
0