The Rosemary-Lemon thing has been mainstream for awhile now. Lemon Cake with Rosemary Glaze, Rosemary and Lemon Roast Chicken, Rosemary Lemon Shortbread Cookies, Rosemary Lemonade…need I go on? The piney qualities of rosemary and the bright spark of lemon are just a winning combo.
This drink is no exception. Seasonal Meyer lemons and still-verdant rosemary from the garden give a balanced cocktail legitimacy to the Lemon Drop.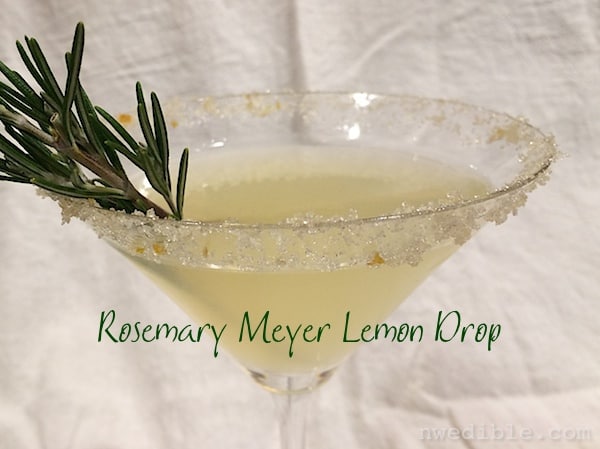 There is always a big risk with drinks named after candy. Typically, they are syrupy hangover-bait, designed to go down fast and please people who like being drunk more than they like drinking. The Lemon Drop can certainly fail in this direction, but it doesn't have to. The core ingredients of a good Lemon Drop – vodka, citrus, simple syrup – fall right in line with other new classic cocktails like the gimlet.
All we're really doing in this variation is infusing an herbal complexity and bringing the mild freshness of Meyer lemon to a classic ratio. Straight vodka is preferred over lemon vodka so the Meyer lemon can shine on its own, but if you have a good quality house-infused citrus vodka, by all means break it out.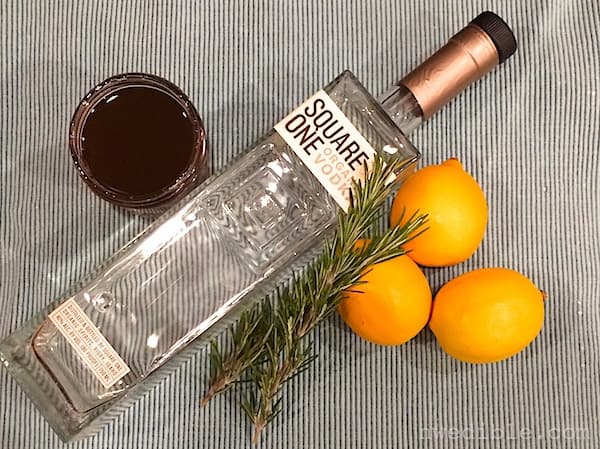 Ingredients
Superfine or citrus sugar, for coating rim of cocktail glass (optional)
2 oz. vodka – something that doesn't smell like hand sanitizer, please.
1 oz. freshly squeezed Meyer lemon juice. Meyer lemons are mild, if you substitute normal lemons, use .75 oz.
2 tsp. Rosemary Simple Syrup (recipe follows)
Method
If desired, run a wedge of Meyer Lemon around the rim of a chilled cocktail glass. Turn the glass upside-down and dip the rim of the glass into superfine sugar or citrus sugar (shown in photo).
Shake the remaining ingredients hard with crushed ice and strain into the prepared cocktail glass. Garnish with a small sprig of fresh rosemary.
For The Rosemary Simple Syrup
Like most simple syrups we make, this is a 2:1, meaning 2 parts sugar to 1 part water. Scale as you need. The photos here show a double batch.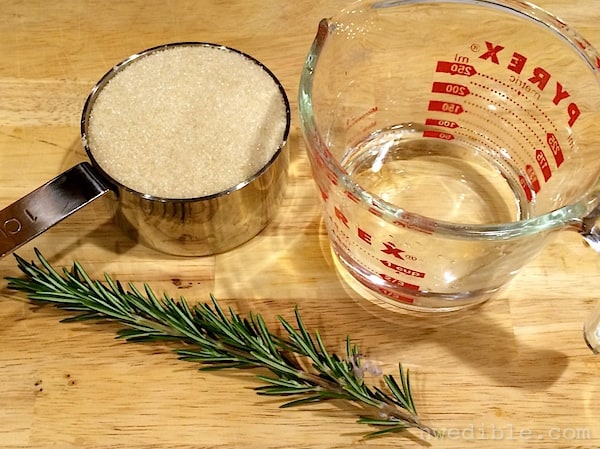 Bring 1/2 cup organic sugar and 1/4 cup water to a simmer in a very small saucepan. Stir until all the sugar is dissolved. Turn off heat, toss in the leaves from a 3-inch sprig of fresh rosemary, stir into simple syrup and let rosemary steep for 15-20 minutes.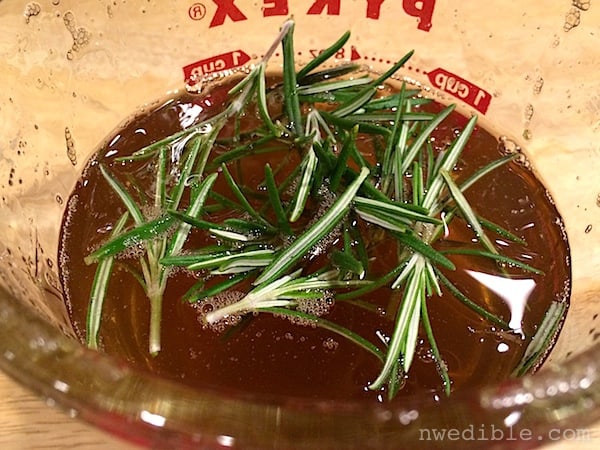 Strain the rosemary from the simple syrup, transfer the simple syrup to a small mason jar or other container, and refrigerate until chilled. Can be made ahead of time. Keeps for months in the fridge.
Enjoy!
Happy weekend! Cheers!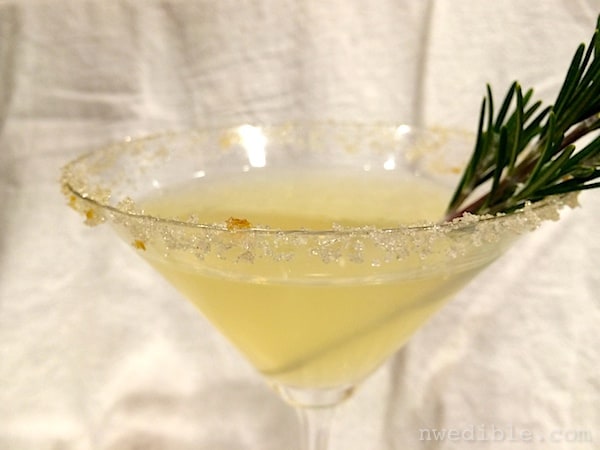 1