On New Year's Eve I went to one of my favorite restaurants with my favorite people and drank a Gin Gimlet. (Okay, okay, three Gin Gimlets. You know me so well.)
It was nice to get reacquainted with the Gimlet – it's an old friend I haven't quaffed in a long while. The Gimlet is a classic cocktail, and was my go-to drink for many terrible, Sex In The City-inspired years when it was culturally assumed that all women wanted to drink Cosmos.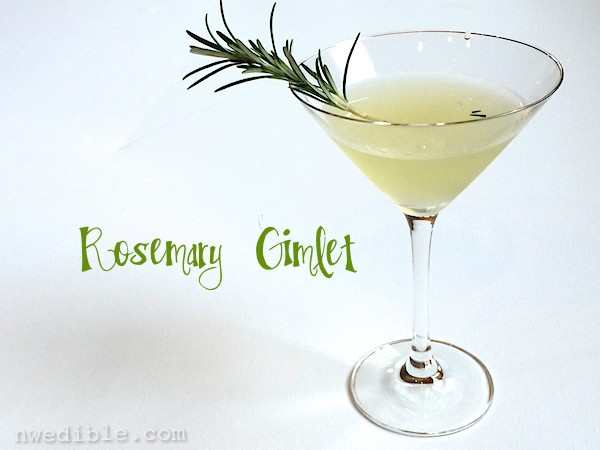 Traditionally a Gimlet is made with gin and Rose's lime juice, a tooth-achingly sweet bottled lime syrup I cannot recommend. Bottled citrus is typically unfortunate, and Rose's is no exception. I make my Gimlets with fresh lime juice and am rather uncompromising about it.
Using a rosemary simple syrup as the sweetener brings some nice piney herbal notes to the party. I like gin here, but many modern gimlets are made with vodka, so do what you must.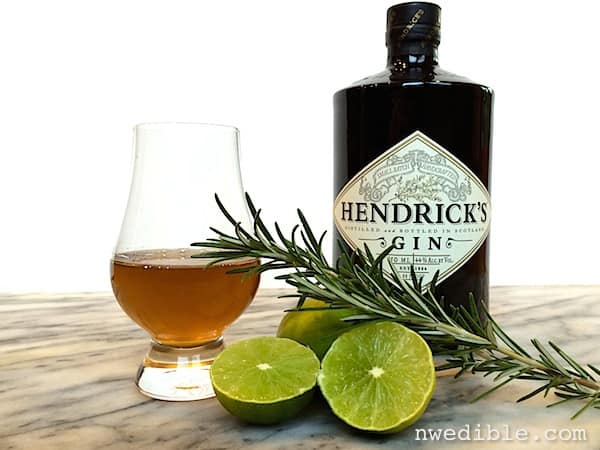 Rosemary Gin Gimlet
Ingredients
2 oz gin
.25 oz (1/2 tbsp) rosemary simple syrup (recipe follows)
.5 oz (1 tbsp) freshly squeezed lime juice
Method
Shake all ingredients hard with crushed ice and strain into a chilled cocktail glass. Garnish with a small sprig of fresh rosemary.
For The Rosemary Simple Syrup
Like most simple syrups we make, this is a 2:1, meaning 2 parts sugar to 1 part water. Scale as you need. For everything you ever wanted to know about simple syrups, read this.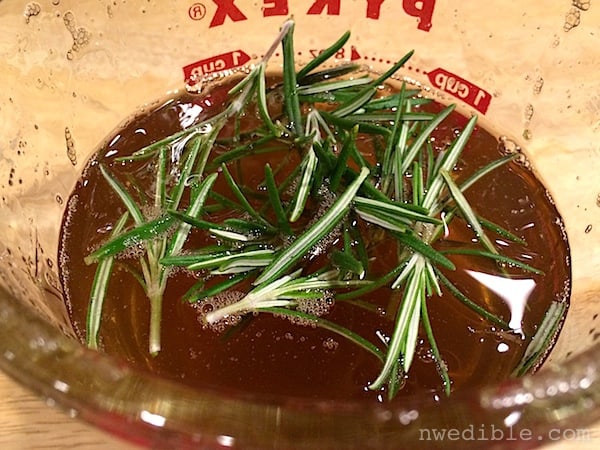 Ingredients
1/2 cup sugar (I use organic sugar which is why my simple syrups always look like thin caramel)
1/4 cup water
1, 4-inch sprig fresh rosemary
Method
Bring sugar and water to a simmer in a very small saucepan. Stir until all the sugar is dissolved. Turn off heat, strip the leaves off the rosemary and toss them in with the sugar-water. Cover and let mixture steep for about 20 minutes or so.
Strain the rosemary from the simple syrup, transfer the simple syrup to a small mason jar or other container, and refrigerate until chilled. Can be made ahead of time. Keeps for months in the fridge.
If you like this drink, you will probably like it's kissing cousin, the Rosemary Meyer Lemon Drop.
Have a great weekend, friends!
4