Well, hello, beautiful readers.
I started this blog four years ago, and for much of that four years I have written something nearly daily. Much of what I've written you've seen here. Some has been sold to magazines or other websites as articles on gardening or cooking. Over the last many months, as my presence on this site sputtered and faded, I was writing harder than ever, wrapping up my first book manuscript.
I turned in that manuscript on December 1st exhausted, and with no desire to write. Not here, not for magazines, and certainly not on my book. I thought I'd probably never write anything, ever again.
And so, for a month, I kinda fucked around. First, I picked up half a hog from local farmer Adalyn Farm and put prosciutto, sugar ham, bacon, guanciale and coppa up to cure. I made pate de campagne and Canadian bacon and smoky ancho sausages and pints of rillettes and tubes of braunschweiger and quarts and quarts of pork stock.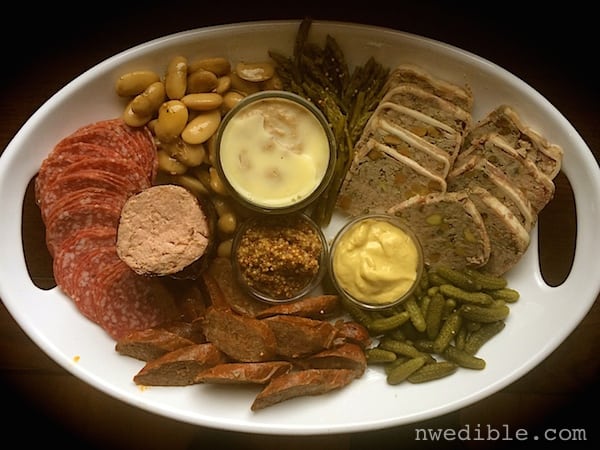 Then there was Christmas and decorating the tree with the kids and hanging plastic sparkly snowflakes everywhere we could. Family and friends rotated evenings around our dinner table. Presents were opened, wine glasses were raised, life was lived without that feeling that I should photograph everything for possible future posts. It was nice. And in between I thought about how I should probably get back to blogging, and instead I played Candy Crush.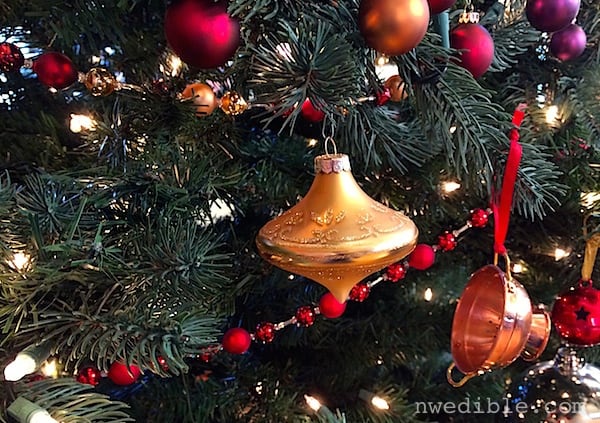 I needed that break. But, with the New Year comes a new opportunity to reflect and plan. It's a time to punctuate the moving forward that will happen whether we wish it to, or not. I'm looking forward to coming back home, to this space where I feel most spontaneous and free with my writing, sharing and teaching.
Those of you who managed to stick through the several months of my absence here (what is that, like 17 years or so in internet time?), thanks for your patience. I look forward to starting the conversation back up.
In the meantime, Happy New Year and all my best wishes for a peaceful, prosperous, healthy 2015.
Love,
Erica
0