Five Things Friday: where I assemble assorted favorites, oddities, announcements, discoveries, random thoughts, life tidbits and whatever else wasn't quite long enough for a real post. This week, beginning seed starting, a great daily-use insulated coffee mug, and why the one crazy hack they don't want you to know is…doing the work.
Hope your weekend is awesome!
Do One Little Thing This Week
If you are in a mild climate, it's time to start thinking about seed starting. This is the week we begin to begin. Get your seed light set up and get those earliest crops started! I'm starting artichokes and salad greens this week.
Check out my calendar to see what I'm doing week-by-week, but keep in mind that micro (and macro!) climate variations can make a big difference in ideal garden timing. If you are in someplace with longer colder winters but hotter summers you probably want to hold off on starting your first crops.
Item I'm Loving This Week
My Yeti insulated tumbler. Four days a week I put half my life in a backpack, haul the kids to our homeschool campus and set up shop in a corner of the library. My tumbler keeps my morning coffee and (later) my afternoon tea piping hot and spill-free for several hours.
In The Garden This Week
The big news is our ducks have started to lay after taking a few months off. Our old freeloading chickens haven't yet delivered the goods in 2018, so it's nice to have even a few huge fresh eggs.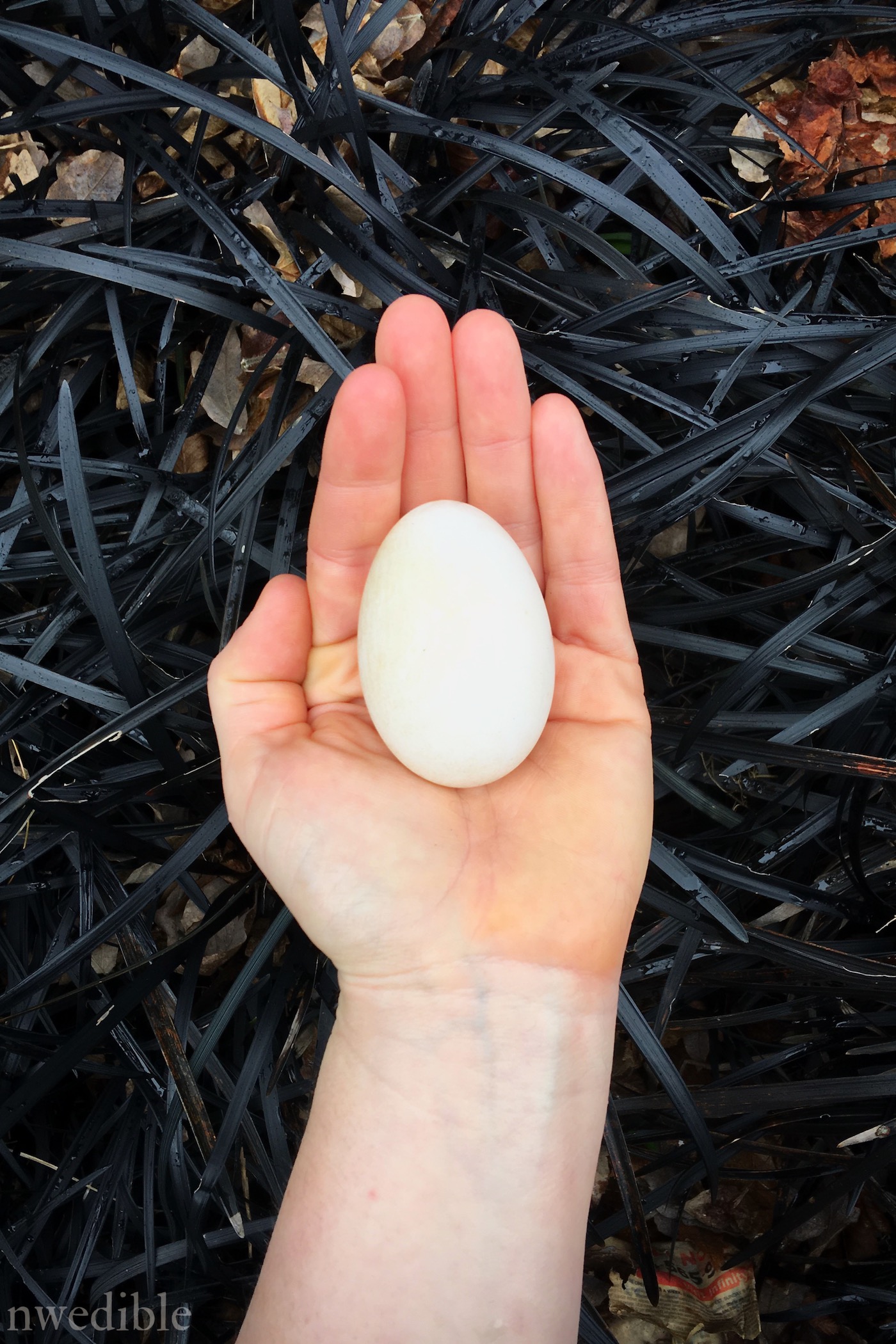 What I'm Reading
The Formula is Doing Work – Geoffrey Gentry, Medium
"Showing up. Staring at the blank page. Making something out of nothing. Writing, editing, coding, whatever. You cannot automate the vastness of the beginning. You cannot outsource the creative process and expect it to have meaning. The formula is doing work."
I'm migrating the site right now and it's…work. Lots and lots of work. So I particularly appreciated coming across this quick-read article. Sometimes the only way out is through. Can I get an amen?
Here's the full list of what I'm reading this year.
Quote I'm Pondering
Looking at the article I selected and this quote, I guess I'm thinking a lot about work this week! Hard work is good. It's a key way we make our vision manifest in the world.
"The master of the garden is the one who waters it, trims the branches, plants the seeds, and pulls the weeds. If you merely stroll through the garden, you are but an acolyte."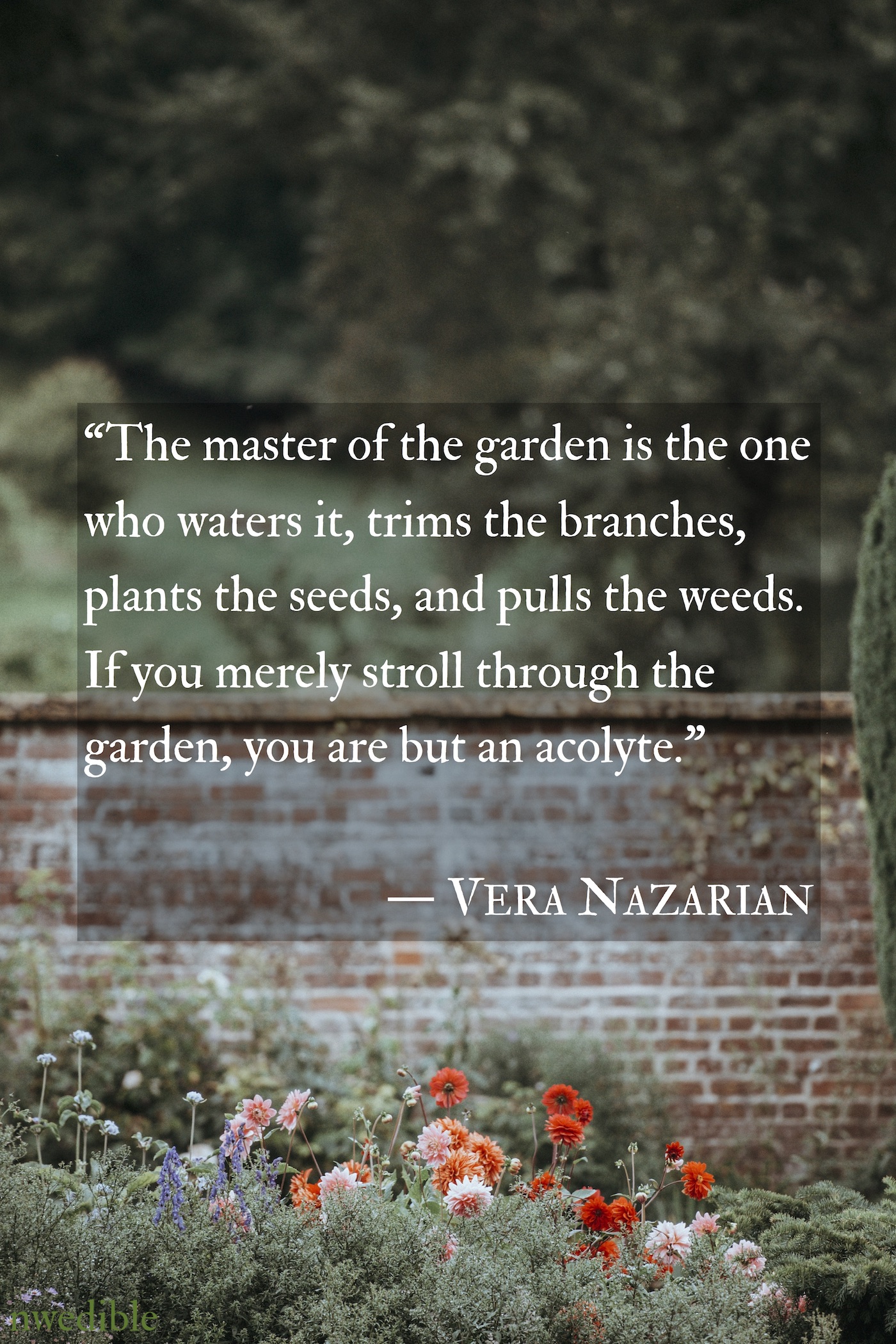 12