Back in the day a blog was a Web-Log. weB-Log. B-Log. Blog. That's where the term comes from. I'm a big fan of the meditative act of logging things, but in practice most meditative acts in my life tend to get shoved aside.
One of the glorious constraints from the particular way we are homeschooling is that I am required by law to submit a monthly progress report on my children. A lot of the parents at the school where we homeschool (it's confusing when I write it like that, but just go with me on this) – they kinda hate the monthly progress report.
I overdo them and make them into more work than they need to be, but I fundamentally like the process. It's really nice to sit down at the end of the month and go, "this is what we did, this is how my son is improving in reading, these are the papers my daughter wrote and the art she did." It's a very good feeling to look back at our progress.
So, I'm going to try sitting down and just listing the homestead stuff I've gotten done every week. Some weeks there might be a lot to report, some weeks very little. I'm going to work very hard to not overdo this like I overdo everything. (5 Things Friday was supposed to be five lines long originally! Gack!). It's just a simple list.
I feel like this practice will help keep me motivated and accountable in a way that's very healthy for me. If you want to join in, please feel free to list your own weekly achievements, or if you have a blog and want to do your own post and link to it in the comments, that's great too.
Planted
Tons! Everything is out from under lights and going into the garden, whether it needs it or not.
Summer squash
Winter squash
Lettuce
Potatoes
Beans
Basil
Cabbages
Broccoli
Kale
Harvested
Not much yet – with my very late start this year I don't have much of a spring garden.
Lettuce
Rhubarb
Perennial herbs – mint, chives, lemon balm, oregano.
Animals
Basic daily maintenance.
Patched a leak in the duck tub swirl filter.
Medium-cleaned coop (not quite a super deep clean, but definitely more than quick daily maintenance.)
Treated leg shaking – a possible sign of niacin deficiency – in one duckling with extra niacin in the water – she looks like she's fully recovered. Huge thanks to Lisa from Fresh Eggs Daily for taking the time to sanity check my thought process on this issue.
Finances and Frugality
Checked out a bunch of audio books from the library.
Pulled down next-size clothing for my son out of storage and added items to his closet.
Launched my Patreon page to try to make the blog more sustainable – huge success! First goal nearly met! You guys rock.
Logged every expenditure in GoodBudget. (Mentioned this app a few weeks ago – we love it.)
Projects
Built a compact tool storage rack out of pallets. I love it! Full post later.
Re-did the rock path leading into the back garden.
Homeschool
Helped my daughter with an awesome project for her Latin class cultural presentation. She looked at the experience of the upper and lower classes in ancient Rome through food, and prepared two different platters of foods representing what foods a patrician and a plebeian would have eaten. Then she shared her findings and the food with her class. It was really cool!
Because I'm super proud mama, here's some pictures. Elite people food on top; commoner people food on bottom: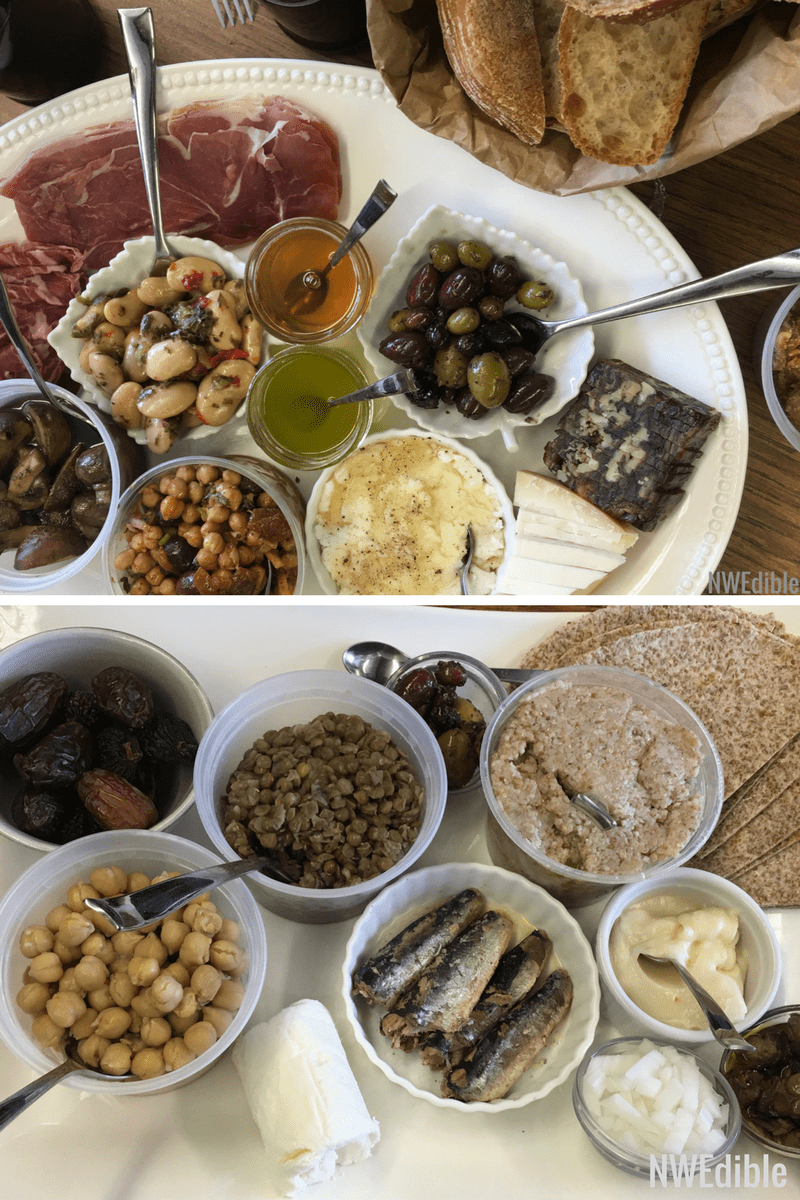 Researched
Easy designs for mason bee houses. Our old one disintegrated like 7 years ago. I think my dad will help me build a new one. He says re-usable inserts like this will be very easy to make. Might be too late for this year, but should be great for next spring.
·     ·     ·
Your turn! What did you do this past week?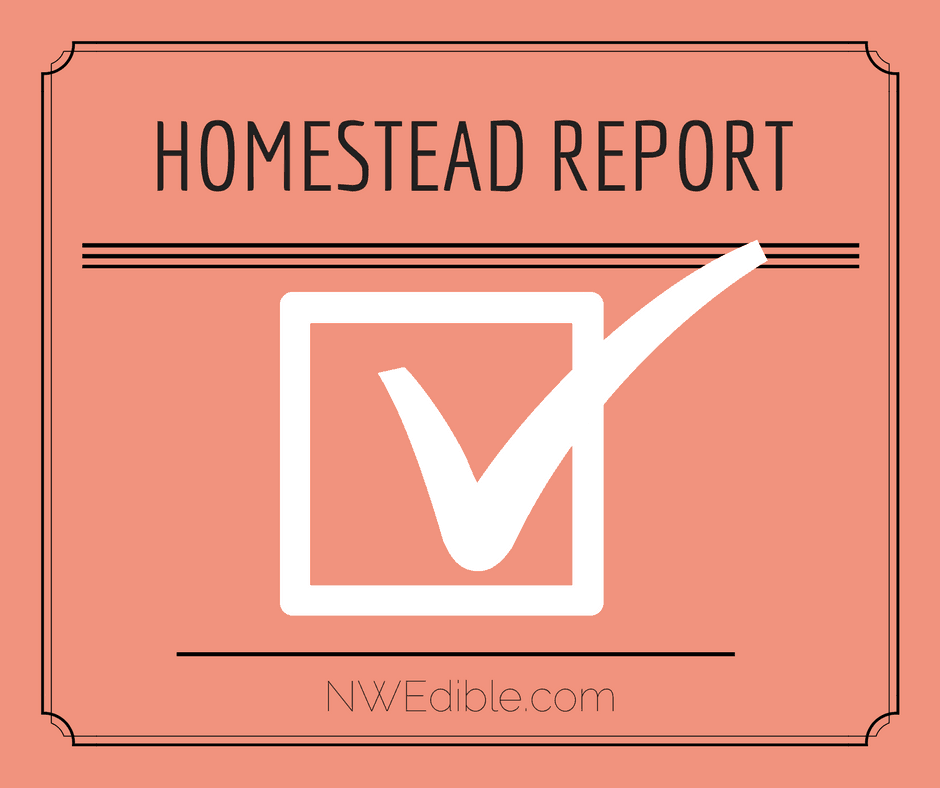 0