Back in the late 1800s, Corpse Reviver drinks were promoted as hangover cures – think "hair of the dog" for the 19th century inebriate. There were all number of drinks that claimed the potency to bring even the most hungover "corpse" of a drinker back to life.
Only a few of the Corpse Reviver recipes survive – and of these, the Corpse Reviver No. 2 is the most well known. It's a damned fine drink  – a wonderfully balanced cocktail with a lovely herbal punch.
The Corpse Reviver No. 2's single drawback is that it requires some obscure ingredients, and the average home bartender just may not be interested in keeping these bottles on hand. If, however, history and anachronism enhance a drink for you, read on. The Corpse Reviver No. 2 is booze education in a coupe glass.
Absinthe
The herbal punch of the Corpse Reviver No. 2 comes from absinthe – the romantic, probably-not-actually-hallucinogenic liqueur that brought the Green Fairy to La Belle Époque.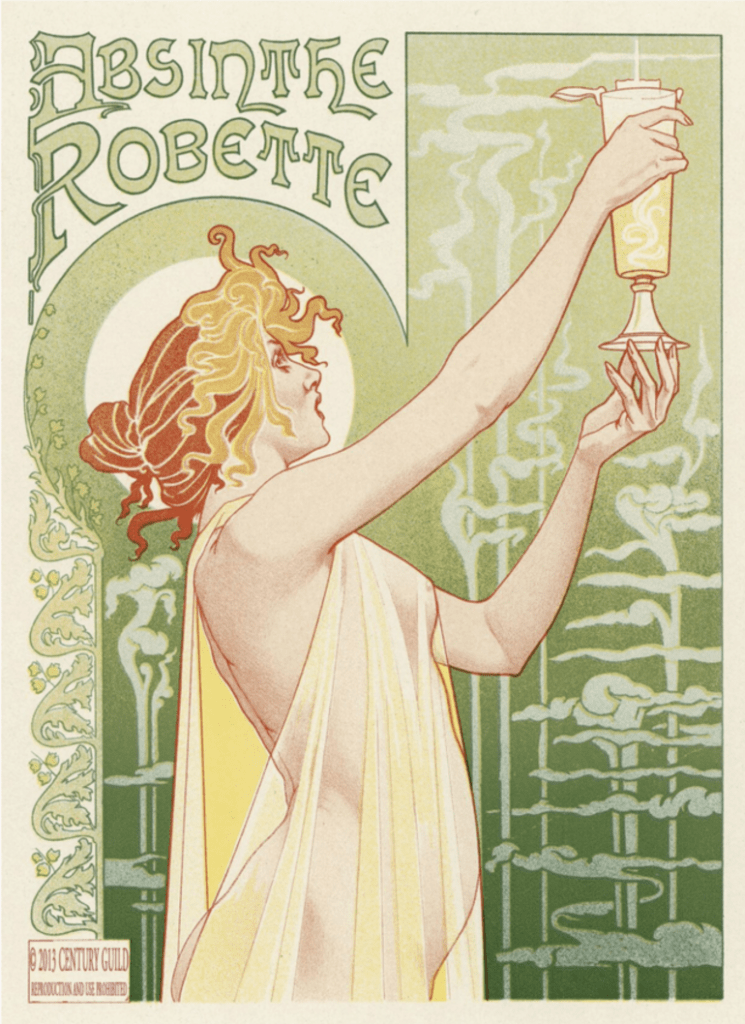 Absinthe was (kinda) banned in the United States until 2007, but now many decent absinthes are available (and all comfortingly hallucinogenic-free as measured by a fancy gas chromatograph mass spectrometer).
As with anything involving absinthe, discretion is the better part of valor. No spirit has a more assertive flavor profile, but a Corpse Reviver No. 2 made without absinthe would be a pale shadow of itself.
In very well stocked liquor stores, you may be able to find absinthe in miniature bottles. Although the quality is seldom the best, this is an great way to get enough absinthe to try this cocktail without splashing out on a $60 bottle that your grandchildren will inherit.
Cocchi Americano
In addition to absinthe, the Corpse Reviver No. 2 calls for gin, lemon juice, Cointreau or similar orange liqueur and Cocchi Americano.
That last one might be new to you. Cocchi Americano is basically a variation on dry vermouth – a fortified white wine that's been steeped with a bunch of lovely botanicals. In this case, bitter orange and chinchona bark (the stuff that gives Tonic Water it's distinctive flavor) stand out.
The Corpse Reviver No. 2 original recipe called for the fortified wine called Kina Lillet. This aperitif was a balance of sweet, bitter and herbal flavors. Kina Lillet found its way into several classic cocktails including the Corpse Reviver No. 2 and the Vesper.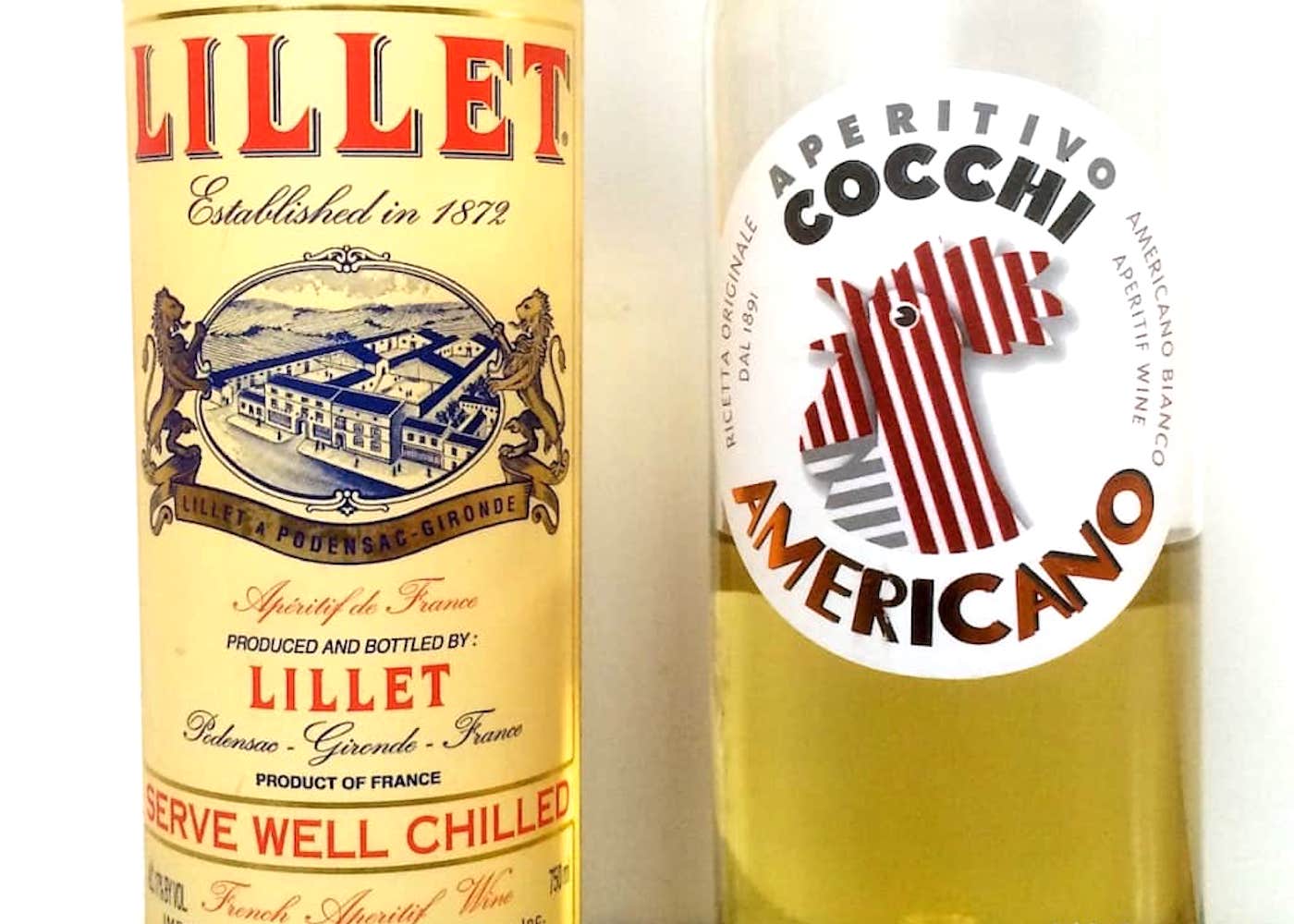 Unfortunately, during the 1980s, Kina Lillet was reformulated to be sweeter and far less bitter, and the modern Lillet Blanc was born. If you order a classic drink formulated originally with Kina Lillet and see it made with modern Lillet Blanc, keep in mind that you're getting a sweeter, less complex drink than intended.
Because Cocchi Americano is regarded as the closest equivalent to the original Kina Lillet formulation, that's what we use in this cocktail.
Making a Corpse Reviver No. 2
Obscurity of ingredients notwithstanding, this is a straightforward cocktail: just mix, shake, pour and drink.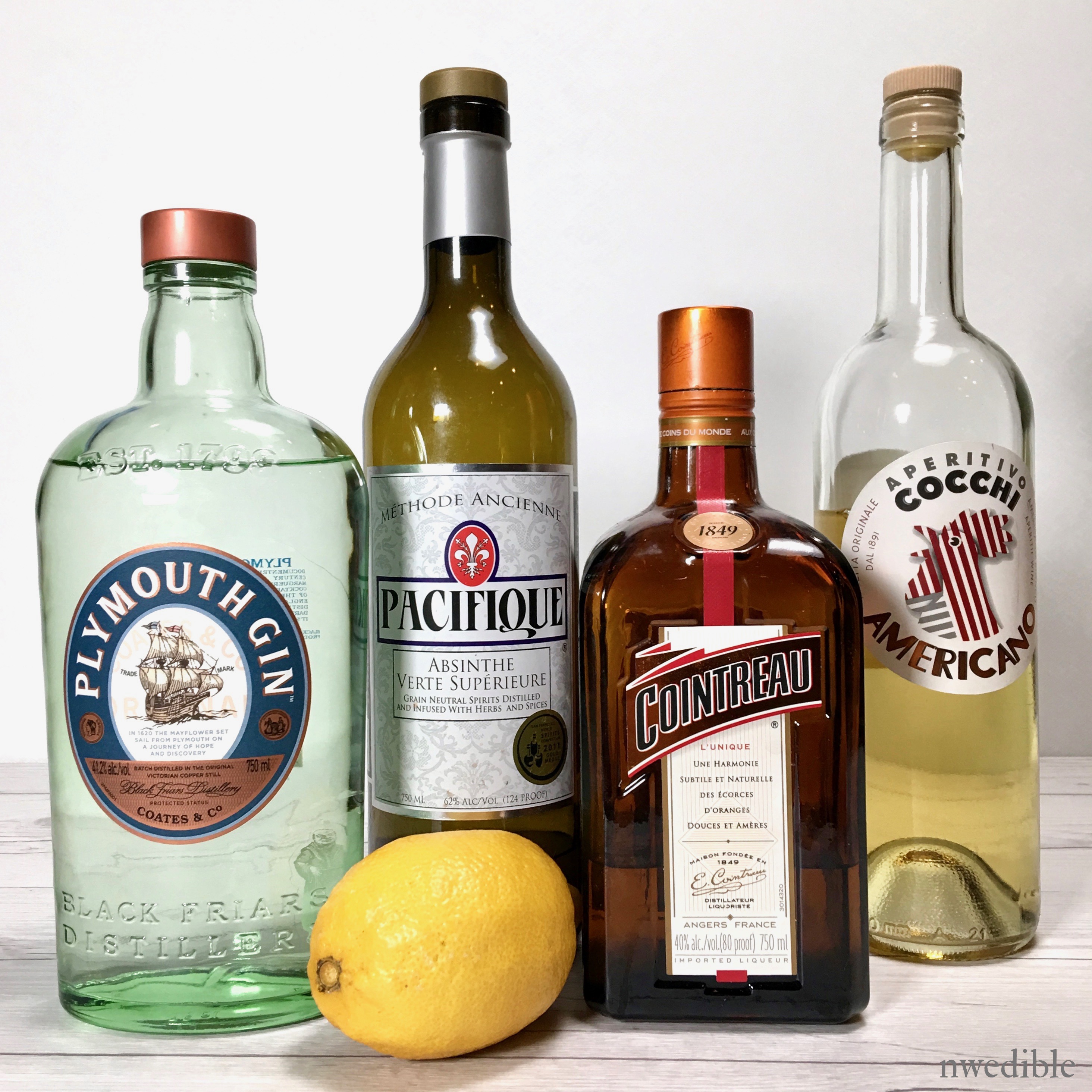 When it comes to proportions, everyone agrees that the Corpse Reviver No. 2 contains equal parts of:
Gin
Orange liqueur such as Cointreau
Cocchi Americano (or similar herbal fortified wine)
Fresh lemon juice.
And no one agrees how much absinthe should be added.
I've seen everything from 2 drops to a full ounce of absinthe called for. It is my opinion that there should be enough absinthe in this drink that you can tell there's something interesting going on, but not so much that you feel compelled to sing any of the songs from Moulin Rouge.
Feel free to adjust the absinthe quantity to your taste.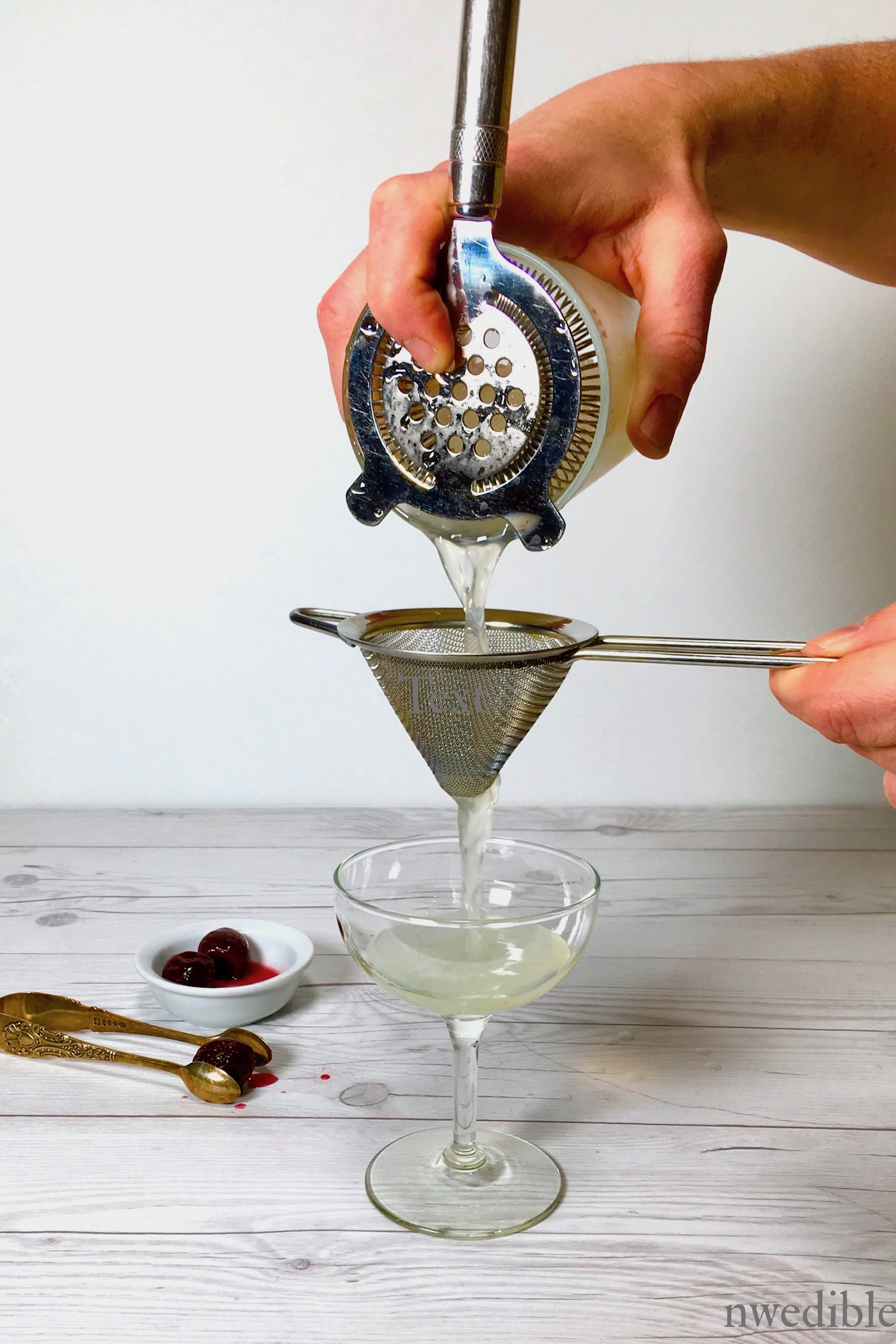 Homebrew Husband (who doubles as Craft Cocktail Husband) likes to double strain cocktails made with fresh citrus. It's not necessary, but if you want to be fancy…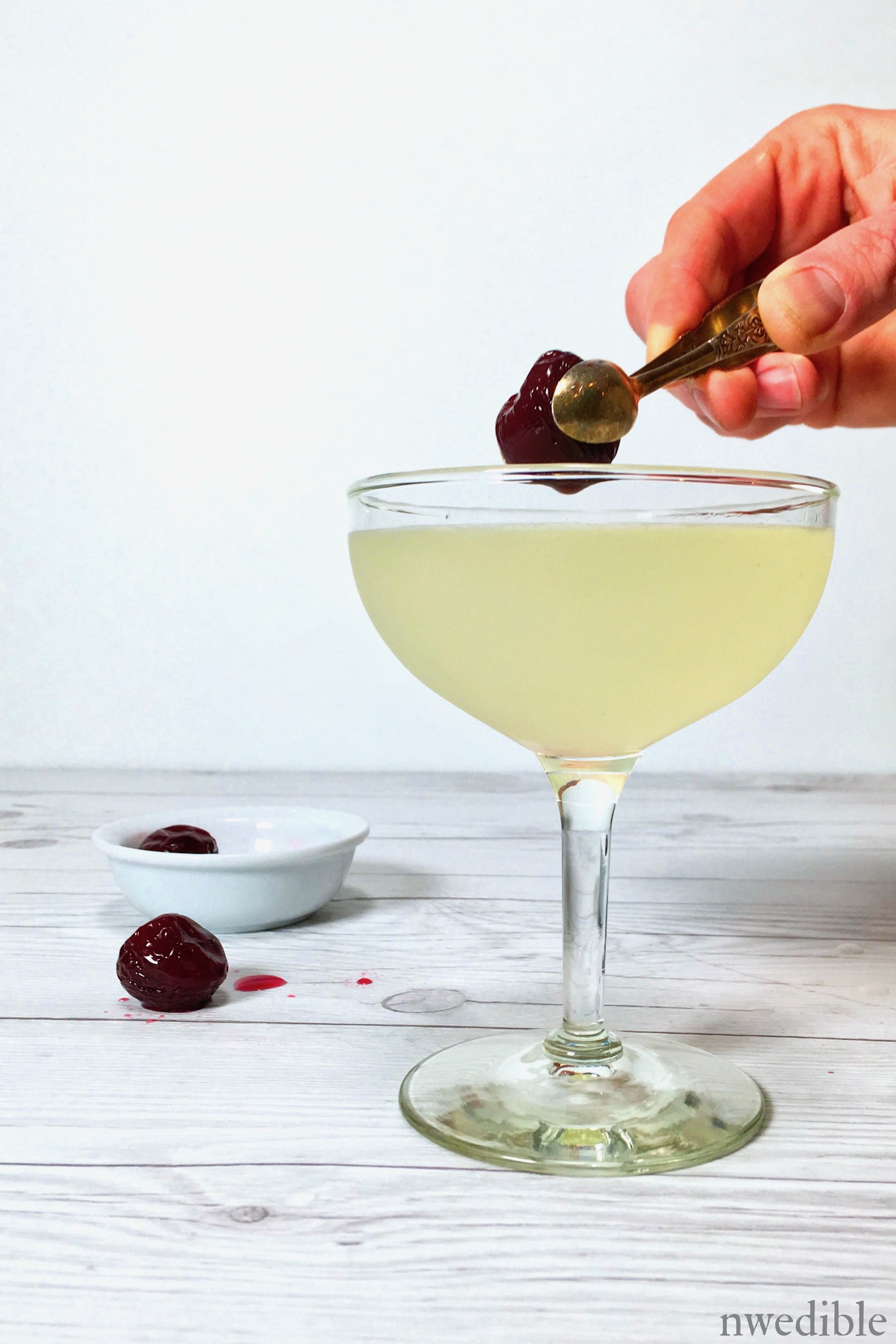 Garnish with a cherry. I prefer homemade brandied cherries. If all you have is a day-glo red maraschino, skip the garnish.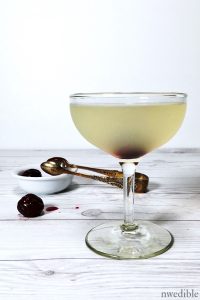 Print
The Corpse Reviver No. 2 Cocktail
Yield 1
A classic cocktail spiked with the herbal notes of absinthe.
Ingredients
¾ oz Gin
¾ oz Cocchi Americano
¾ oz Cointreau
¾ oz Lemon juice
1 tsp. Absinthe
Brandied cherry, to garnish (optional)
Instructions
Fill a shaker with ice. Measure the gin, Cocchi Americano, Cointreau, lemon juice and Absinthe into the shaker.
Cover and shake the cocktail hard for 15 to 30 seconds, then strain into a chilled cocktail glass. Garnish with a brandied cherry and serve immediately.
Courses Cocktail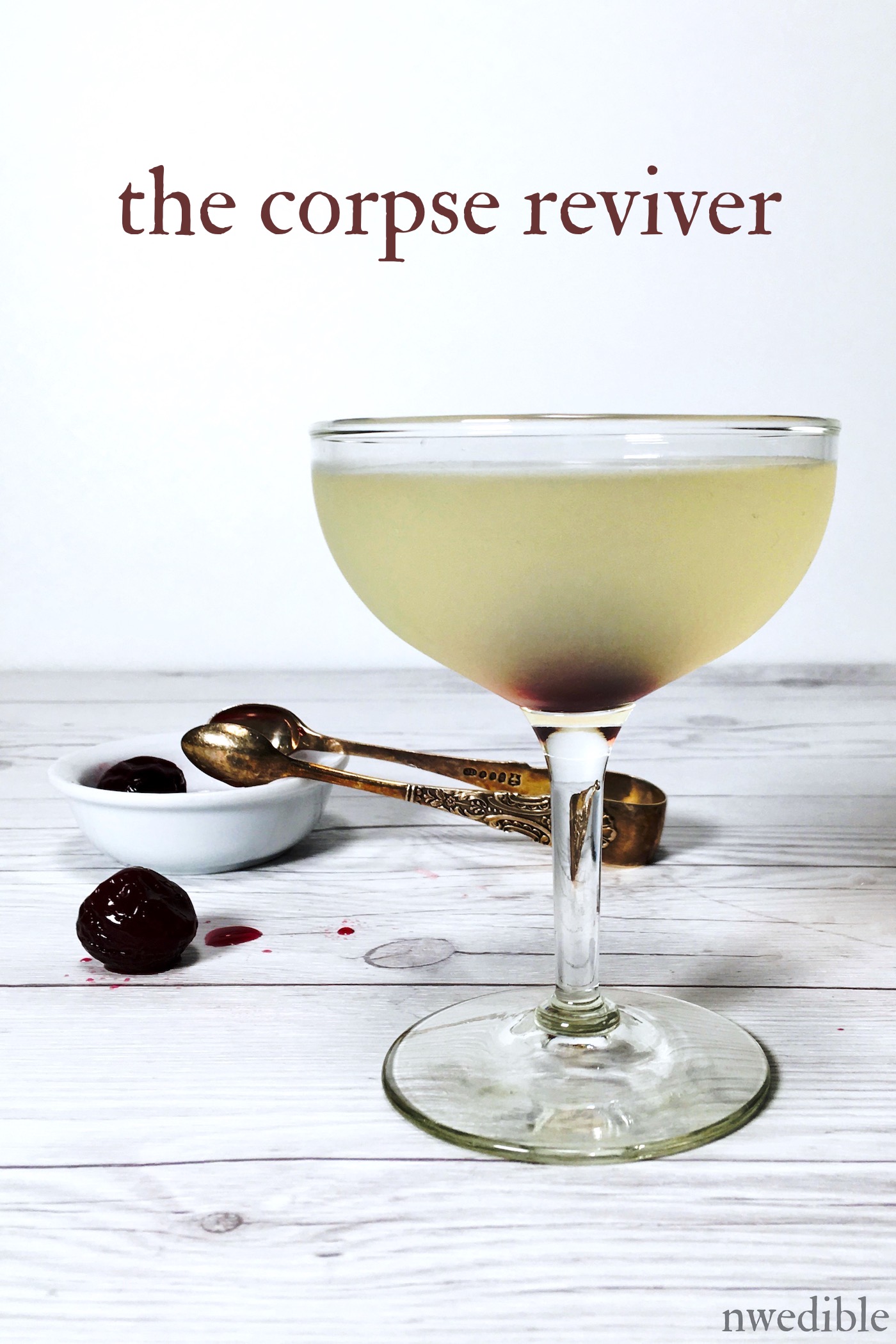 5