It turns out that kids get older. In fact, they get so much older so fast that my oldest is about to enter high school. There's something about high school that's a little intimidating. As both a homeschooling parent and a mom I feel the hot breath of separation breathing down my neck. "She'll be leaving soon…"
I am not, I think it's fair to say, overly clingy as a parent. It's my job to raise them up to be capable, strong, functioning, independent young adults who can leave me. If I do that job right, my hope is that they will leave me as minor-child-dependents and come back to me as adult-child-friends.
Not that there aren't heart clutching moments of loss at even imaging my daughter leaving our home. This is the home we broke ground on 24 hours before I went into labor with her; the home where she slept happily in uninstalled kitchen drawers as my husband and I supervised the installation of plumbing and flooring; the home where her infant footprint is stamped into the concrete of our patio.
Once, as we neared the end of construction, she soiled her diaper in a particularly spectacular fashion. We changed her, but the pants she had been wearing were a hopeless mess, so we left them off. Somehow we didn't have a complete change of clothes for her, so she spent a few hours against me in just a onesie, my arms around her legs so she wouldn't get cold in the unheated, unfinished house.
Our carpenter was working on some of the finish trim and nodded a stoic approval of our pantless child. "Goot," he said – and you have to imagine this in a thick Russian accent – "Dis vill make baby strong."
This home grew in concert with her own tiny body, and though she doesn't remember those days of parallel construction, I will never forget nursing her on the subfloor, and looking out through unsheathed walls at the area that would one day become my garden. Memories of her childhood are built into every inch of our home. When she leaves, the walls themselves will weep for the loss. I will be inconsolable.
But that is all a few short years away, and in the meantime there is the practical urgency of preparation. Because we homeschool it feels very much on us to make sure she is prepared both personally and academically to walk out the door and into adulthood.
So in between general parenting, establishing specific educational plans for the next four years, researching the best way to get her the math classes she needs, and writing a course plan for the medieval history class I'll be teaching next year, I find myself talking to my daughter a lot about decision making.
I suspect she thinks of these gentle talks as "mom rants" and she's not half wrong, but she humors me and even seems to enjoy our talks. There's just so much I want to tell her, so much I want her to know.
This is what I tell her about college.*
You don't have to go to college immediately after high school.
Take a gap year to work and travel and figure out what you want out of your college experience – please! Go teach English for a year in Asia. Join the PeaceCorp for a couple years. Get an internship. Get a job.
There is a reason adults who return to college after some time in the workforce often kick the ass of their 18 and 19 year old compatriots, despite in many cases having greater outside responsibilities. When people know why they are committing to something, they get more out of it.
900 years of scholastic tradition has carved out this opportunity for you. Don't blow it.
When you decide to enter university, treat your time there as precious. Read, debate, write, and challenge yourself with unceasing urgency, because you will never have an opportunity like this again. Although learning is and must be a lifelong endeavor, the opportunity to dedicate a big chunk of your young life to mostly just learning is one of the biggest privileges the world has yet managed to devise.
The degree in Hanoverian Jello Sculpture that means everything to you may not mean much to anyone else.
There are many wonderful things about the university experience, and many ways in which attending and graduating from college is an experience of immense personal value. However, the primary market value of an undergraduate education is to signal to other people that you are reasonably smart and can dedicate yourself to something then see it through. Don't conflate the personal value of a university education with the market value of your degree.
You can't ignore the cost/benefit ratio…
You cannot make a decision about which university you will attend and which degree you will pursue without considering economics. College is simply too expensive these days to aimlessly wander through extended years of 100 and 200 level classes at a private liberal arts college, hoping you stumble onto some magic subject area that will make work feel like play.
Any college loans you take on should ideally be self-extinguishing, meaning the additional earning power conferred by the degree and/or the institution should allow you to rapidly (or at least eventually) pay off the loan balance. Consider this aspect of university education logically and dispassionately, because student loan debt has become terribly insidious.
…but don't assume there is only one right degree.
The job market is changing faster than anyone can really predict. There are dozens of ways to earn a living today that were hardly conceived of 20 years ago, and many people end up working in fields that have very little to do with their undergrad major.
An education – independent of the earned degree – that trains you to think logically and critically, evaluate claims rigorously, find answers independently, work efficiently, write and speak articulately, and solve problems with creativity and flexibility will serve you well in a future of disruptive change and potential.
What advice do you give your kids?
---
* Note: This article represents the personal advice I give to my daughter, who will most likely continue her education at the university level. It should not be construed as universal advice, or the belief that university is the only or best option for every young adult. I am a huge supporter of the trades, internships, entrepreneurship, the community college system, and alternate learning options based on individual interests and learning styles.
---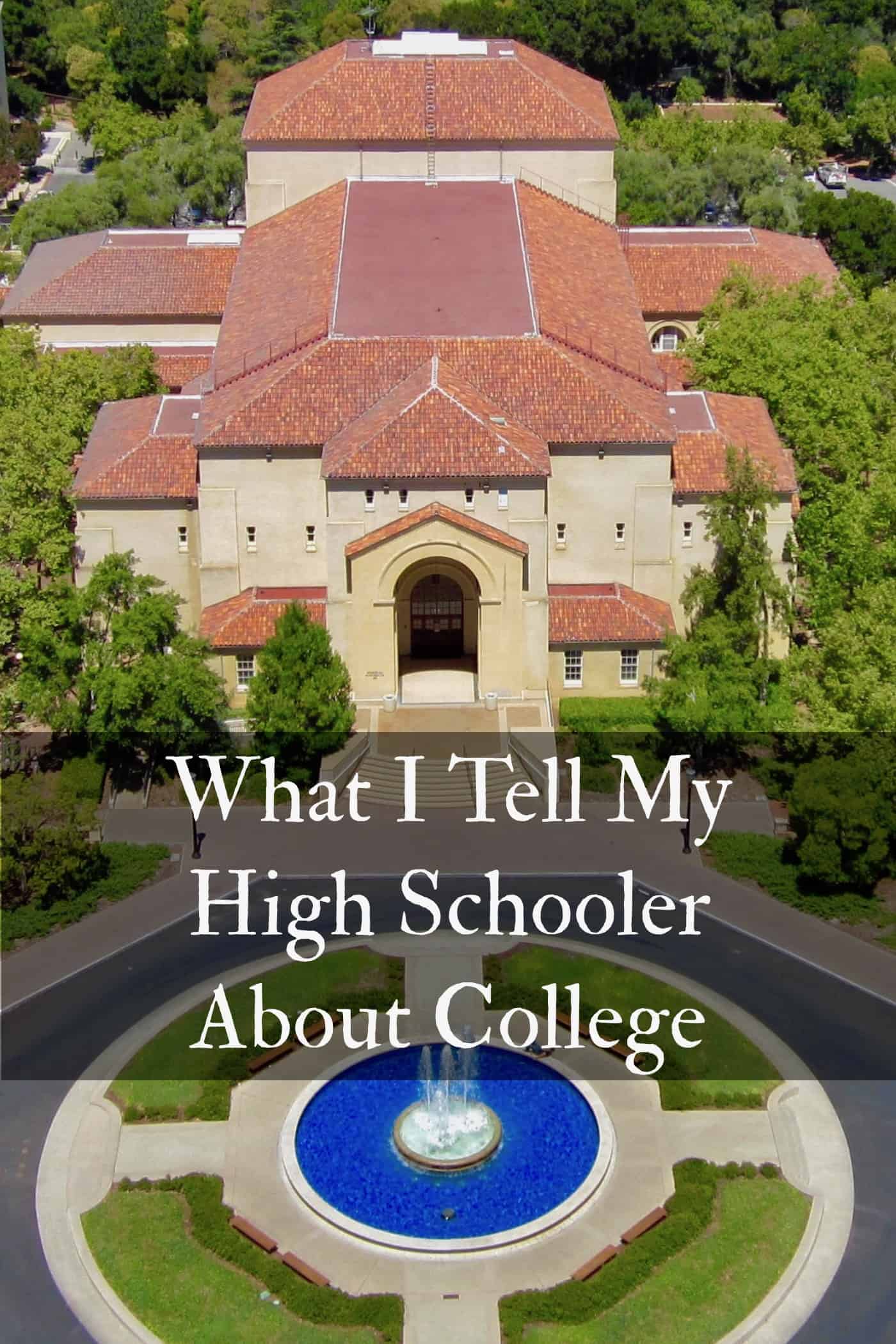 490