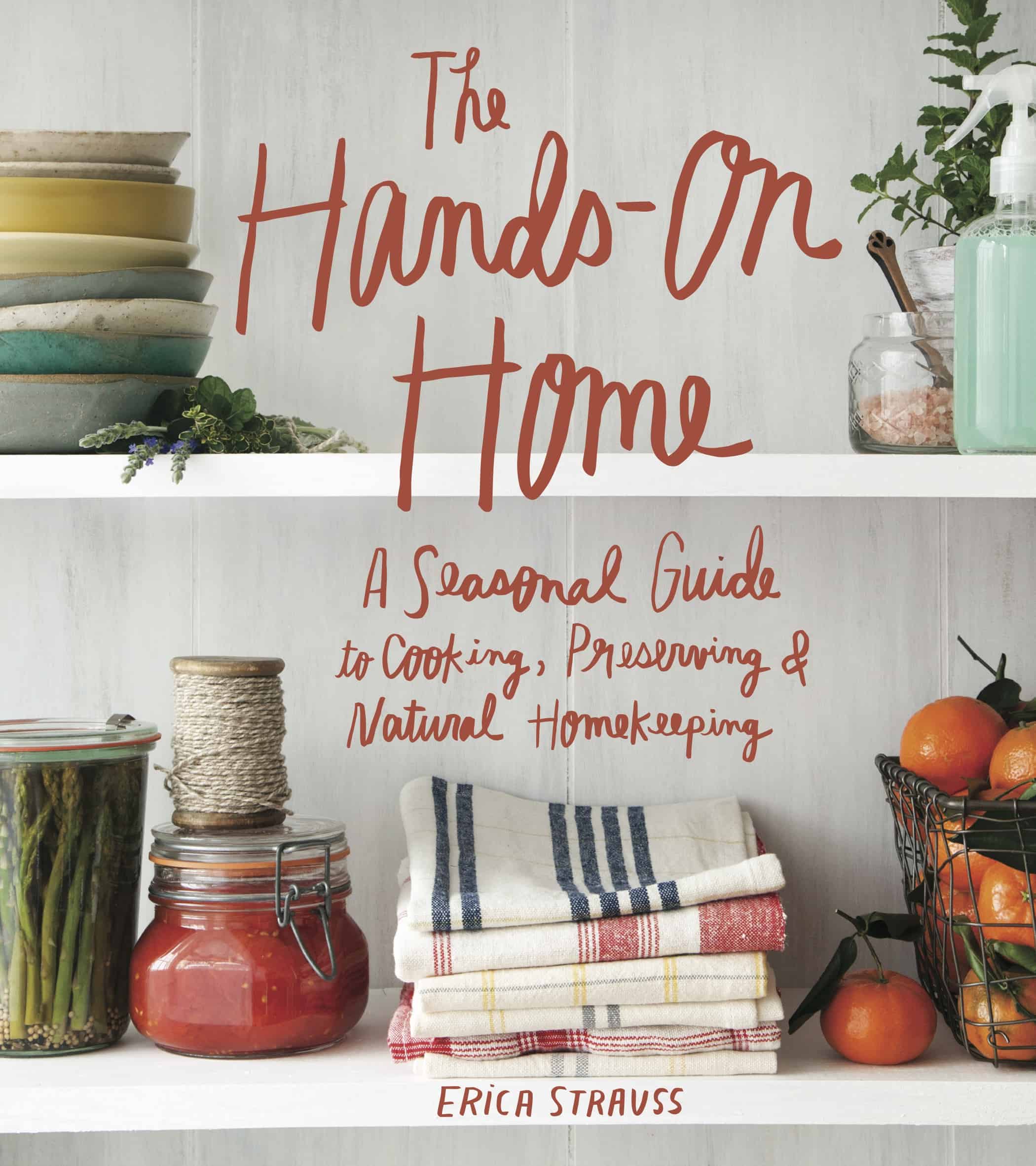 What It Is
My book! An actual "it-has-a-cover-and-everything" print book.
The Hands-On Home was released in September, 2015 by Sasquatch Books. The incredible Charity Burggraaf took all the photos. At over 400 pages long, it's a pretty substantial book. There are over 100 recipes, along with ideas, tips, and gentle nudges to help you create the kind of hands-on home that is just right for you.
Where To Buy
The Hands-On Home is available from a variety of local, mega, and online book sellers.
Amazon
Barnes & Noble
Powell's
IndieBound
Really Nice Things People Have Said
"The definitive homekeeping guide for the 21st century. Like a modern Mrs. Beeton's, it's the perfect book for anyone wanting to reduce their consumption, eat better, and live more sustainably and seasonably."
—Marisa McClellan, author of Food in Jars and Preserving By The Pint
"The Hands-On Home contains incredibly valuable wisdom to help us minimize our consumerism and produce more of what we need, right in our own homes. Erica's engaging and witty tone will surely make the experience fun for anyone who wants a healthier and more abundant life!"
—Jessi Bloom, author of Free-Range Chicken Gardens and Practical Permaculture
"Get your hands on this detailed guide to turning your home into a center of production. Erica Strauss is one of the foremost practitioners of the new home economics."
—Erik Knutzen, co author with Kelly Coyne, of The Urban Homestead and Making It: Radical Home Ec for a Post-Consumer World
"Erica Strauss provides expert insight into everything we should have learned from our wise great-grandmothers. Season by season, room by room, Strauss is your skilled guide to a more holistic and healthy way to celebrate domestic bliss."
—Karen Solomon, author of Jam It, Pickle It, Cure It and Asian Pickles
"Reading Strauss' handbook of modern homemaking is like having a very wise and funny friend at your elbow guiding the way towards a cleaner house, a healthier table, and a tastier pantry. With recipes for everything from beeswax candles to divine homemade yogurt, Strauss proves that the road to a happy life is paved by taking pleasure in making and using simple things."
—Willi Galloway, author of Grow Cook Eat
"Strauss offers a kitchen-smart and eco-conscious guide for economical and creative home care that anyone will love. A great gift for just-married's, new home owners, or the DIY enthusiast in your life."
—Amy Pennington, author of Urban Pantry, Fresh Pantry and Apartment Gardening