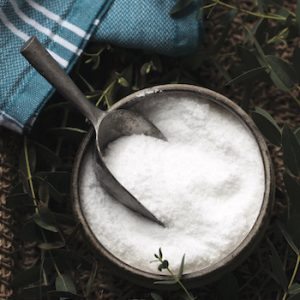 Muscle-Soothing Eucalyptus Bath Soak
Ingredients
1 cup Epsom salts
½ cup baking soda
20 drops eucalyptus essential oil
Instructions
In a medium bowl, blend all the ingredients together. Add the bath soak directly to a hot bath, or store it in an airtight container for later use.
The bath soak will last indefinitely, though the essential oil scent may fade over time.
To use, add the bath soak to hot water and soak for 15 to 30 minutes.
Recipe by Northwest Edible Life at https://nwedible.com/muscle-soothing-eucalyptus-bath-soak/