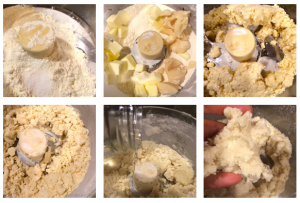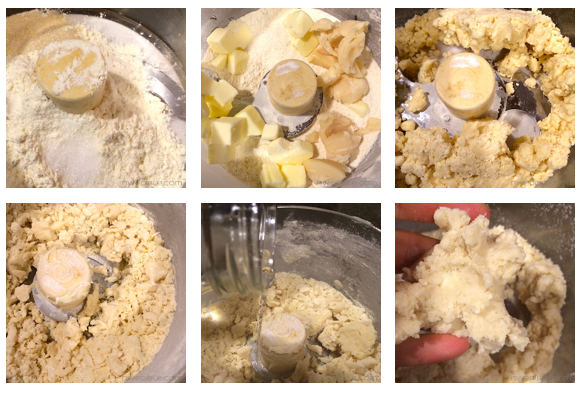 Drunken Pie Crust
Makes 1, 9-inch single pie shell. Recipe can be doubled for a double-crust pie. Recipe adapted from the Foolproof Pie Crust originally published by Cook's Illustrated.
Ingredients
1 ¼ cup all-purpose flour, divided, plus more for rolling out crust
1 tablespoon sugar
½ teaspoon salt
6 tablespoons unsalted butter, cut into medium dice and chilled
4 tablespoons lard, cut into medium dice and chilled (vegetable shortening may be substituted)
2 tablespoons vodka, chilled
2 tablespoons ice water
Instructions
In the bowl of a food processor fitted with the metal blade, pulse together ¾ cup of the flour, all of the sugar and all of the salt until combined, about five seconds.
Add butter and lard to the food processor and process until the fat is incorporated and the mixture is fairly smooth, about 15 seconds.
Scrape bowl and add remaining ½ cup flour to the food processor. Pulse 4-6 times, just until mixture is crumbly.
Add vodka and ice water to the food processor. Pulse 3 to 5 times, until liquids are just incorporated.
Flip dough from food processor bowl onto a sheet of plastic wrap. Pat dough into a smooth disk and wrap well.
Transfer dough to refrigerator and chill for at least one hour and up to two days. Dough can also be frozen at this point for up to one month.
To roll dough, remove from refrigerator and let sit until softened slightly, about ten minutes.
Roll dough into a 12" inch circle on a floured surface. I prefer to roll pie crusts on a silicon baking sheet or parchment paper because this slightly lessons the additional flour needed. However, this dough is soft, and you should expect to use about ¼ cup additional flour to keep it from sticking while you roll.
Use pie crust in any standard pie recipe. Blind bake or fill as pie recipe instructs.
Recipe by Northwest Edible Life at https://nwedible.com/drunken-pie-crust/