It's citrus season, which means a couple of things around here.
One, any pretension of even halfass locavorism goes out the window. I'll take all the citrus California, Texas and Florida can manage, please, for as long as they'll ship it up to me.
Two, I start going crazy making lemon curd, salt-preserved lemons and limoncello. (I also make various citrus marmalades, but only because of this drink.) And because none of my beloved citrus goodness can go to waste, any leftover citrus husks get turned into a year's supply of citrus-boosted vinegar cleaner.
So, it's fair to say I love my citrus. But that doesn't mean I want a bunch of slacker fruit in my kitchen. No – I want every drop of juice I can possibly get from every single refreshing lemon, tart lime and sunshiney orange.
Here's how to maximize juice return on your citrus investment.
1. Start With The Juiciest (Organic) Lemons You Can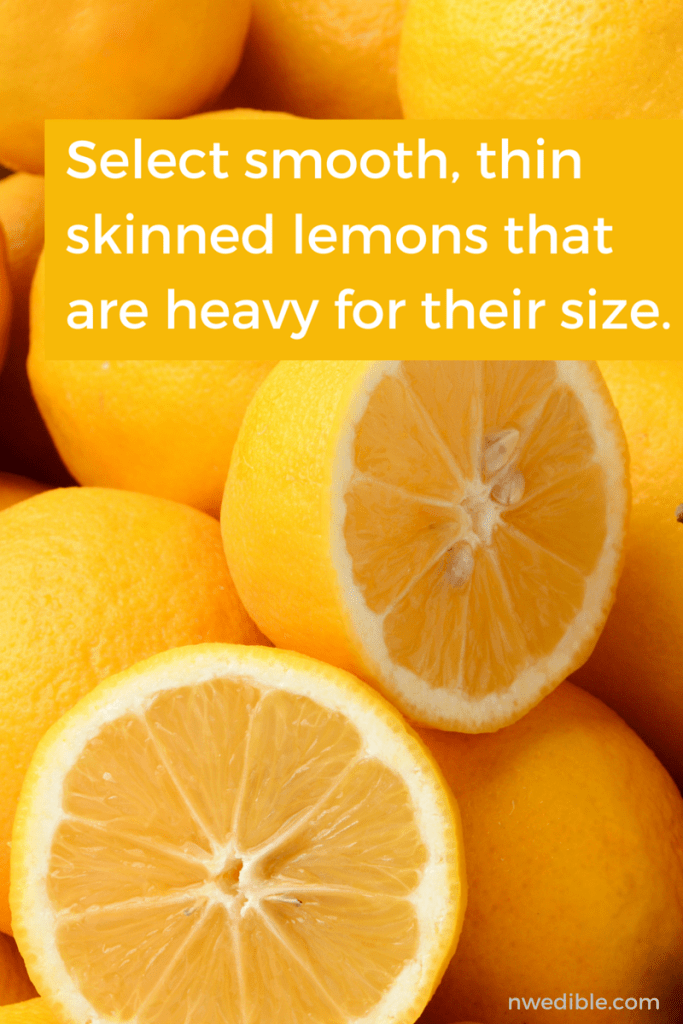 Pick up your lemon and give it a gentle (gentle!) squeeze at the market. The juiciest lemons will have a slight give to them, and will feel heavy for their size. Smooth, thin-skinned lemons seem to have more juice than rough, thick-skinned lemons.
Oh, and that organic thing? That's because you'll certainly be using the peel, too, right? And you want to avoid eating fungicide laden food wax, right? If so – best to look for unwaxed organic lemons.
2. Bust Up Those Cell Walls
The juice in a lemon is contained inside thin cell walls. To get the most juice from our lemon, we're gonna have to break down those walls. There's a couple ways to do this. If you wanna go crazy, you can do both.
Roll the whole, uncut lemon firmly on the counter with the heel of your hand. This weakens and busts open some of those juice sacks.
Microwave your lemon. 15 to 20 seconds, or until your lemon feels just warm to the touch, is usually plenty. The microwaves cause the moisture in the lemon to wiggle with some verve, which weakens the cell walls. Warming the lemon also softens the rind and pith, so it's more pliable. Both things help you get maximum juice from your lemon.
3. Use The Right Tool To Juice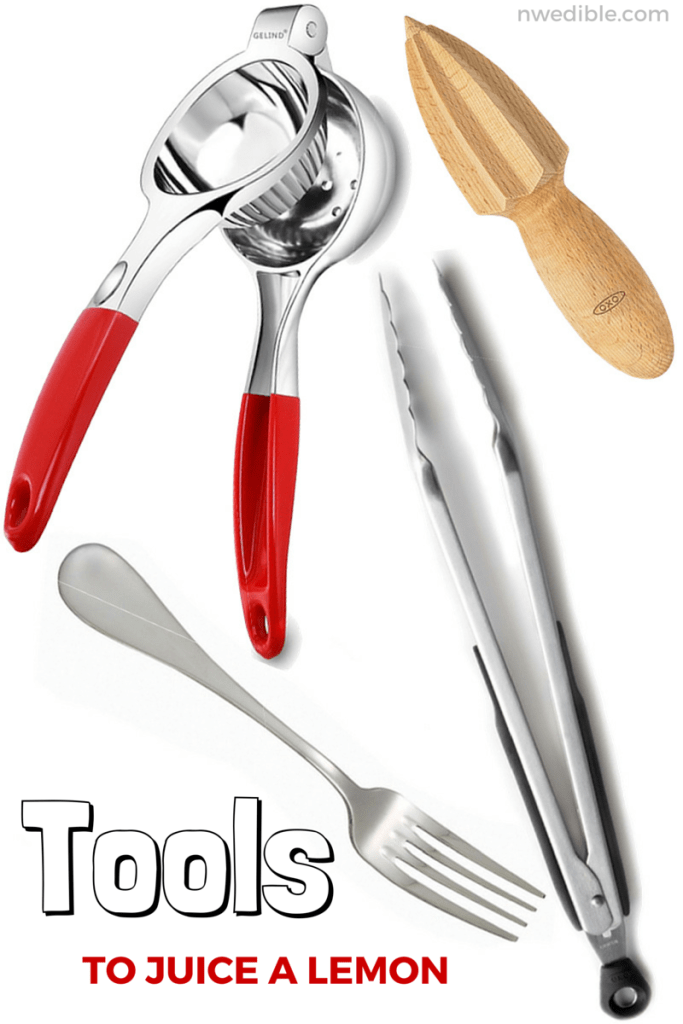 Congratulations! If you are reading this, you are a human, member of a species noted for its tool use. We're gonna lean on that pedigree when it comes to juicing lemons. Here are 4 great tools to help extract more juice from your lemon than hand-squeezing alone.
Pick the one that works best for you.
Lemon Press. Mine is a cheerful lemon yellow color, picked up at a restaurant supply store a few years ago, and I swear by it. If I was buying one now, I'd get ]this one. Choose enameled metal or stainless steel. No plastic for this tool. Advantages are the leverage makes major juice extraction easy, and the built-in seed catcher means no need to strain your juice.
Citrus Reamer. Mine's wood and older. The advantage of this tool is its versatility – it's equally effective on lemons, limes, oranges – even grapefruit if you wiggle the reamer around as you twist it.
Spring Loaded Tongs. Hold a pair of standard, restaurant-style, spring loaded tongs together and you'll notice the shape of the top looks like….a citrus reamer! Jam your tongs in half a lemon, twist, and be amazed at how much juice you can get out of a lemon! Advantages: the tongs are strong, effective and a total multitasker in the kitchen.
The Humble Fork. I used to work at a pub where the bar staff pre-juiced, oh, let's say roughly a million lemons every day before opening. And they did every single one with a fork. Make sure you use a stainless fork – the strong acid of a lemon can mar some metals. Advantages? It works, it's cheap and you already have a fork. But the fork is not my favorite, simply because it takes more effort to extract the juice with a fork than with one of these other tools.
Now you know! Time to celebrate your awesome juice extraction skills. Perhaps with one of these?
For more Kitchen Tips Everyone Should Know, click here.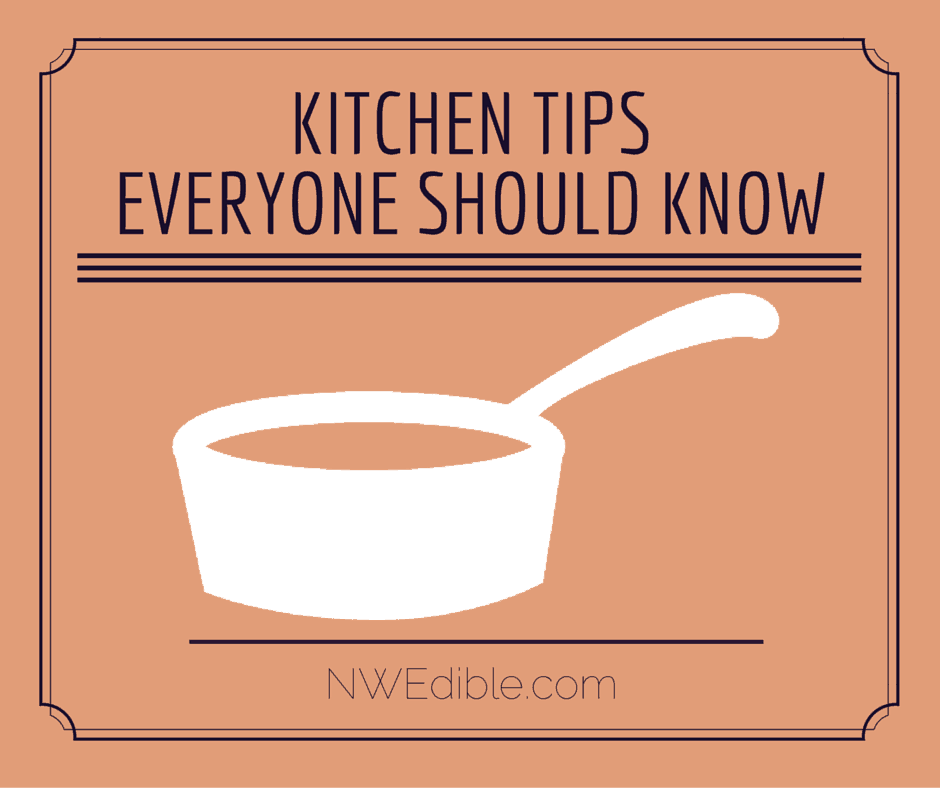 1